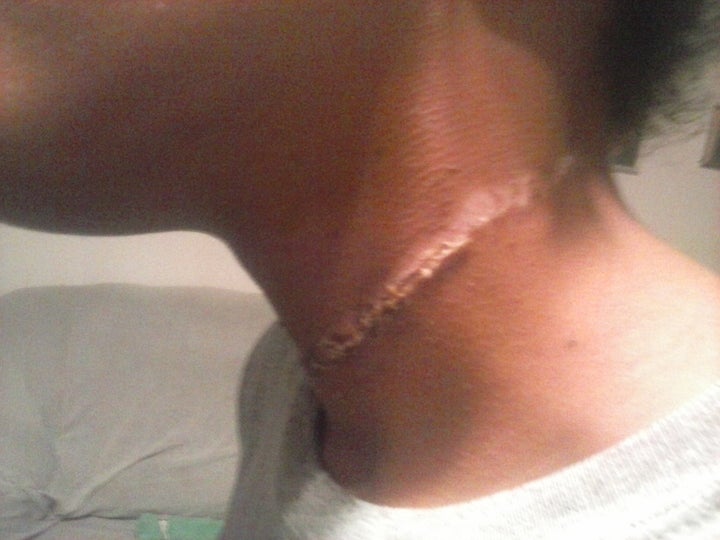 Authorities in Blanco County, Texas, say there's no evidence of a crime after a 12-year-old black girl, identified only as K.P., sustained severe rope burns on her neck during a school field trip.
A photo of the girl's injuries went viral after she alleged that three boys wrapped a rope around her neck and dragged her during the overnight trip in April with Live Oak Classical School.
Now, Blanco County investigators say the incident was an accident.
"The victim's story seems to have evolved some, but no evidence was revealed that indicates that this was more than an accident," Blanco County Sheriff's Capt. Ben Ablon wrote in his seven-page conclusion.
He added: "As to the allegation, by the attorney, that this injury was the result of a racially motivated attack, there was no evidence found of any racially motivated act toward this victim by anyone at or associated with LOCS. This was even supported by the victim's statement."
The girl told police, and the lawsuit alleges, that she was with a group of children at the camp on April 28, when the following happened:
Behind her in this group, within an arms length, were three boys, one of whom was the same boy Sandy had alerted Live Oak was bullying K.P. During one swing, K.P. watched as some of the other kids pulled the pull-rope back, ready to swing another child. She watched the kids let the rope go, thinking this was just like every other turn. However, she did not see what the boys behind her were doing, and the next thing K.P. knew, she felt the rope wrap around her neck and she was violently jerked to the ground with the pull-rope wrapped around her neck.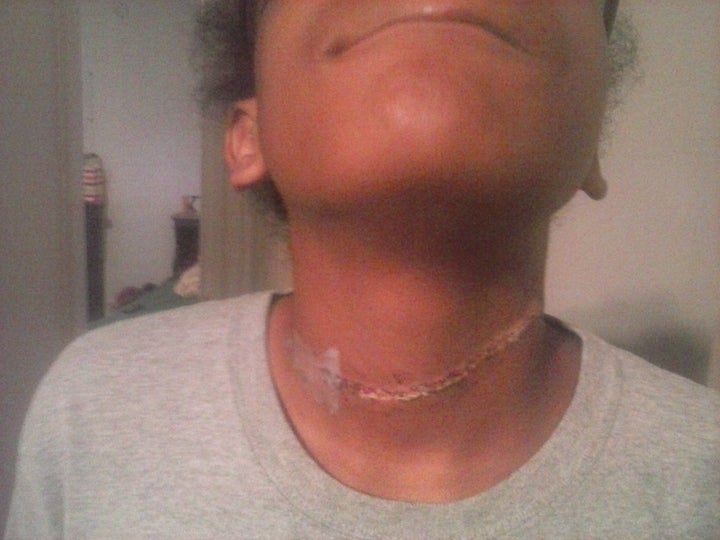 Investigators, however, say K.P. has changed her tune, and said she was never targeted because of her race at school. The sheriff's office also replicated the incident using an officer, and found that just by pulling the rope swing back and letting it go, one could get hurt. Ablon wrote in his report:
I did discover that if I pulled the swing back as far as I could, then did not let go until it pulled back away, the end of the rope would snap or whip away from me. I had Cpl. Acosta stand where the victim had indicated she was when injured. Even without the force that would be added by having a child in the swing, the rope whipped with enough force to cause a rope burn to Cpl. Acosta's neck, as it hit him.
Blanco County District Attorney David Hall told the Waco Tribune that there were inconsistent statements from all the students involved throughout the investigation process.
"The many inconsistent statements also leave much room for reasonable doubt," Hall said. "If I see clear reasonable doubt, I cannot in good conscience file criminal charges and try to convince a judge or jury otherwise."
Popular in the Community