 Right now, there are zero. And it will likely remain that way after the 2012 elections, since none of the major Senate candidates are black.
"I frankly think it's a shame, and I think it is reflective of America sometimes still idling in the past," said Rep. Sheila Jackson Lee (D-Texas), who is black. "There are enormously talented people in all backgrounds."
While all the lawmakers interviewed for this piece acknowledged that the Senate would be better equipped to serve the American public if it were more diverse, the issue was hardly at the top of the agenda for many of them.
"That is the last thing on my mind right now," said Sen. John McCain (R-Ariz.), when asked about the topic on Capitol Hill. "Obviously we should have more diversity. ... But how you go about that, frankly, I would contemplate that more in January."
Lawmakers, experts and activists who spoke with The Huffington Post identified a lack of infrastructure to recruit African-American candidates as a major problem, along with troubles raising money and convincing the party establishment and voters to pick minority candidates.
And the lack of diversity in the Senate, they worried, has a troubling legislative effect.
"I am a firm believer that a legislature is going to pass policies based in large measure on the experiences of people who are in the legislature," said Michael Fauntroy, an associate professor at the George Mason School of Public Policy who teaches courses on urban policy and civil rights policy.
"So if the legislature doesn't really reflect most of the people that it is supposed to represent," Fauntroy said, "then I think it's difficult to see policy-making that will meet the needs of those very same voters."
Women are still underrepresented in the Senate; the upper chamber currently contains just 17 female senators, even though women comprise a majority of the U.S. population. Yet the the 2012 elections look promising in this respect. Eighteen women are running for Senate, the highest number of female candidates ever.
Female candidates are increasingly supported by a strong network of political action committees and other organizations, including EMILY's List and the Susan B. Anthony List Candidate Fund. According to the Center for American Women and Politics at Rutgers University, there are 58 PACs and donor networks that donate predominantly to women candidates or have a female donor base.
No such network exists for African-American candidates.
"There's no huge infrastructure for just electing African-Americans," said Hilary O. Shelton, the NAACP's Washington bureau director. "There are a number of smaller PACs, mostly districtwide or statewide that support African-American candidates, but I've not seen national PACs."
"We have the hardest time raising money because the people we aim to serve don't understand the value of supporting candidates. So it's structural, it's grassroots. And that's a real problem," said Fauntroy. "I guess quite frankly, until you get that infrastructure in place, it's going to be more difficult to find candidates who actually win."
There's also the PAC of the Congressional Black Caucus, although The Huffington Post could not track anyone down to speak to about the group, and the "events" and "news" sections on its website have not been updated since 2011. Shelton said that while the CBC PAC helps with House races, it just doesn't have the huge amounts of cash necessary to really benefit someone running statewide.
The challenge of diversifying the Senate begins at the local and state level. Senate candidates tend to be individuals who have previously served in a statewide-elected office, members of the House of Representatives who represent politically diverse districts or have high name recognition, or individuals who have become well-known in another way.
Right now, there aren't many African-American politicians who fit that bill. Some observers are putting their hopes in New Jersey, home to the nation's oldest senator, 88-year-old Frank Lautenberg (D). If he were to retire, Newark Mayor Cory Booker (D) would be a likely frontrunner, and Lisa Jackson -- the head of the Environmental Protection Agency who hails from New Jersey -- could also decide to run.
But Massachusetts Gov. Deval Patrick (D), the only African-American governor in the nation, turned down the opportunity to run against Sen. Scott Brown (R-Mass.) in this election cycle. The vast majority of black House members, meanwhile, represent solidly Democratic districts, often with high numbers of black constituents, and haven't ever had to run competitive races against Republicans in diverse electorates.
"If we had more African-Americans elected -- particularly to more swing districts in the House -- then they would be well-positioned to run for the Senate. Or if we had African-American governors, they would be very well-positioned to run for the Senate," said one Democratic official who requested anonymity in order to speak openly.
"Both sides have so aggressively gerrymandered the districts, and now you have huge swaths of African-American populations being packed into several dozen districts around the country," added the official. "That further limits their ability to represent diverse constituencies at the House level, which infringes their ability to run statewide."
Another Democratic operative, who also requested anonymity in order to comment openly, pointed to top prospects Val Demings and Al Lawson, both of whom are African-American, as individuals who are bucking this trend and running in competitive House districts in this election. Demings, the former Orlando chief of police, is changing Rep. Dan Webster (R-Fla.) in Florida's 10th congressional district. Lawson, a former Florida state senator, is running against Rep. Steve Southerland (R-Fla.) in the state's 2nd district.
Glencile Greenlea, 56, from Montgomery, Ala., went up to Charlotte, N.C. for the Democratic National Committee. She told The Huffington Post in an interview there that part of the problem is that many members of the African-American community put all their efforts into reelecting President Barack Obama.
"That's heart-wrenching," she said of the fact that there are no African-American senators. "That is because we only work when it's time to elect the president. I think if we stood our ground from the beginning of the year to the end of the year, every year, we would never have that problem. But we get that problem when people decide they want to take a vacation and then show up when it's time to elect the president."
A spokesman for the Democratic Senatorial Campaign Committee stressed that the organization supported recruiting diverse candidates for every level of elected office.
Neither the National Republican Senatorial Campaign Committee nor the offices of the only two African-American Republican lawmakers -- Reps. Tim Scott (R-S.C.) and Allen West (R-Fla.) -- returned requests for comment.
Fauntroy argues that Obama's election as president has not made it any easier for African-Americans to run for office; if anything, it is now harder.
"He has established a standard that many African-Americans will be unfairly judged upon," said Fauntroy.
"I've always contended that if Barack Obama graduated from Morehouse College and Howard University School of Law, he probably ... would not have been validated in the same way that he was having graduated from Columbia and Harvard," Fauntroy added, referring to the historically black college in Atlanta. "[There are] many African-American candidates that don't have that imprimatur that comes with some of these elite educational institutions, so...they don't get their hands stamped as easily or as quickly by white voters."
But while Obama rose through the ranks of the elite educational and political institutions, his less traditional experience as a "community organizer" has been used against him by Republicans.
Jackson Lee said that people of color's "cultural experiences" are often seen as baggage, rather than assets. Potential Latino candidates who work on immigration reform or African-American candidates devoted to civil rights issues should not be discounted, she argued, just because their backgrounds could be used in opposition research in the future.
The individuals who spoke with The Huffington Post all said that increasing the diversity of the Senate will not only change what the chamber looks like, but it will also change the nature of the discussion.
"Any time you have a cross-section of American people in any decision-making process, you improve the quality of the decisions," said Sen. Ben Nelson (D-Neb.).
Fauntroy said he believes that having more people of color in the Senate could shift the discussion over to the high levels of poverty and inequality in the country.
"I'm not saying you've got to be poor to understand poor people," he said, "but I do believe that the legislature has to be well-shaped demographically, and you can't do that if we continue to put up the same people all the time for office."
University of Mississippi political science professor Marvin King told CNN that the views of white and black Democrats differ most on housing, urban development and civil rights. And the real disparity is not in how they vote, but in which issues they choose to take up in the first place.
"Where you might see a difference is in the agenda of the individual members of Congress, what bills they chose to introduce and where they put their energy," said King.
Shelton said that while groups like the NAACP can meet with lawmakers and serve as advocates on certain issues, it's not the same as having someone in the room all the time.
"It is a problem," he said. "It means that too often, the details that really need to be discussed aren't there. It means that the passion that comes from someone who's lived there, been there, who knows and understands from life experience some details that can be crucial to crafting good public policy -- too often that's what's missing."
Sarah Bufkin contributed reporting.
Before You Go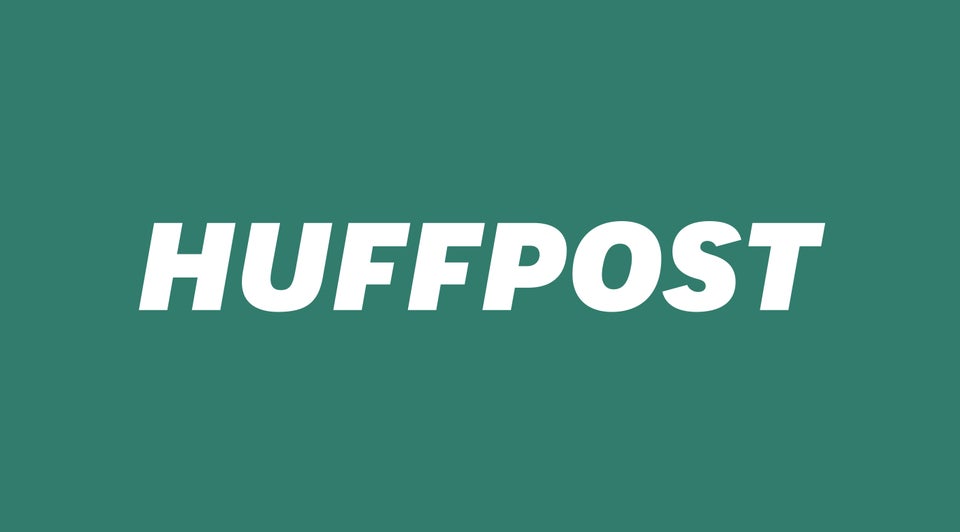 2012 Senate Race Polls
Popular in the Community