Among those who consider such things, it's generally agreed that "The Cosby Show" holds a canonical, almost sacred status in television history. But there's at least one critique it's never been able to shake: The groundbreaking sitcom, which aired from 1984 to 1992, largely sidestepped any discussion of race. Dr. Alvin F. Poussaint, who worked as a script-production consultant on the show, recalls an episode where Phylicia Rashad's Clair Huxtable applied for a lawyer's job and got turned down. In the writers' room, says Poussaint, the "Cosby" staff had considered using the plotline as an opportunity to highlight racial discrimination at law firms. But they didn't consider it for long.
"[They] felt that was too much of a direct hit, and that it would be better to portray the fact that these guys were simpletons, and let the audience assume that they're rejecting her because she was black without even saying it," said Poussaint, now a Harvard Medical School professor of psychiatry. "It was a little bit more subtle, but white people could say, 'Those guys are jackasses.'"
According to Poussaint, there's one rule of thumb when it comes to talking about race on black sitcoms: Best not to do it too much. "A lot of people will turn off if you're trying to send them a message," he said.
"Black-ish," the new ABC sitcom created by veteran TV writer Kenya Barris, doesn't follow this line of reasoning -- the show engages with race from the moment its title card appears. "Black-ish" follows Andre "Dre" Johnson (Anthony Anderson), an advertising executive, as he tries to establish a sense of cultural identity for his upper-middle-class, African-American family in suburban California. When "Black-ish" premiered in late September, it received a dizzying amount of critical praise (tempered by a few pans). Slate's Willa Paskin declared it the fall's "best new sitcom," and as Los Angeles Times critic Mary McNamara noted, the show has been widely greeted as a "game changer."
The fledgling show has gotten so much hype in part because it marks an overdue return of the black family sitcom to network television. Over the years, there have been two major waves of such shows -- first in the 1970s, led by a welter of sitcoms from the white producer Norman Lear ("Sanford and Son," "Good Times," "The Jeffersons"), and again in the mid-'80s and early '90s, following the success of "The Cosby Show" ("The Fresh Prince of Bel-Air," "Family Matters," "A Different World"). By 1997, there were 18 black sitcoms airing simultaneously on network TV. But as shows like "Seinfeld" and "Friends" grew in popularity, a dry period set in that has more or less lasted to the present day, aside from the occasional outlier like Damon Wayans' "My Wife & Kids," which appeared on ABC from 2001 to 2005. "Black-ish," which received a full season order earlier this month, is the first all-black ensemble comedy on network television in five years -- the last sign of one was Fox's "Brothers," cancelled after 13 episodes in 2009.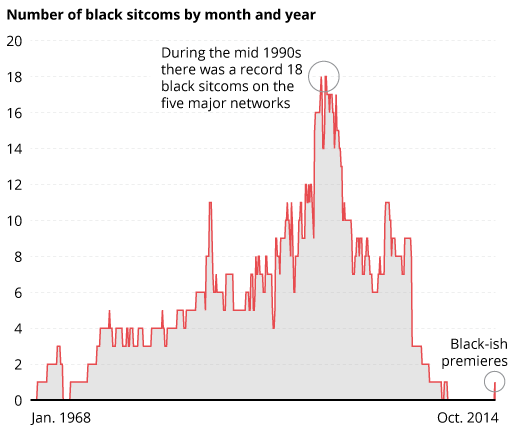 "Black-ish" has provoked one thinkpiece after another for the way it puts race front and center. Yet the show hardly exists in a vacuum. Rather, "Black-ish" fits within a rich history of black sitcoms that have examined race more or less successfully. It's a subject Robin R. Means Coleman, a communications professor at the University of Michigan, has made a central study of her work. In her 1998 book African American Viewers and the Black Situation Comedy, she divides black sitcoms into six categories, according to how they've dealt with race and representations of blacks (see graphic below). Most of the successful shows that followed "Cosby"'s example avoided the topic of race almost entirely. If they did address it, it was only when an otherwise lighthearted show took on a "serious" tone, working in a plotline where unambiguous discrimination was at play.
So is it possible for a sitcom to do what "Black-ish" is attempting -- to have its minority characters talk about race more than occasionally, and at the same time to have popular success? The answer, according to Poussaint and Coleman, is yes. That is, as long as the show makes fun of itself.
It's a style that has its roots in the early 1970s, with Lear's socially conscious comedies like "Sanford and Son" and "The Jeffersons." For the first time, black sitcoms were confronting racial and economic issues. The downside, Coleman says, is that African-Americans were viewed as segregated. "The unseen White world was implied to operate superiorly over a Black world which was marred by individuals' lack of achievement, trickery and dishonesty, and buffoonery," she writes in her book.
Poussaint argues that these shows were able to achieve success because they pointed their racial commentary inward.
They were "making more fun of black people, and only incidentally, white people," he said. "A lot of these black shows coming on [today] know that they have to be more in the mode of the old-style shows ['The Jeffersons,' 'What's Happening!!'] to get ratings."
"Black-ish," Poussaint said, is toeing this line cautiously. The show's creators "are pretty careful in not making white people feel like it's them that's being attacked," he said. "And if they started being hard-hitting against whites and racism, the show would go under fast. So they have to make blacks the fall guy."
To illustrate this, Poussaint pointed to the workplace scenes on "Black-ish." Dre works at an advertising firm, and in the pilot episode, he is promoted to senior vice president of the Urban Division. This is a source of much conflict for his character ("Wait, did they just put me in charge of black stuff?" he wonders in voice-over), and he proceeds to make a mess of his first assignment in the new position.
"He's acting buffoonish when he's at the meetings," Poussaint said. "He's not even being clever or smart, sly or sophisticated about being black. They [whites] are still in charge."
Coleman agreed that modern network sitcoms "have to do this kind of, 'We're going to hit you over the head with a teasing about black life and culture, so ours is what's on display and is the spectacle, and we're not going to indict whiteness as much.'"
Watch our mashup of how race is discussed on black sitcoms:
Video by Emily Kassie for The Huffington Post.
However, Coleman went on, "Black-ish" doesn't embrace the old-style formulas entirely. She sees it as closer to "The Bernie Mac Show" (Fox, 2001-2006), or "Everybody Hates Chris" (UPN and The CW, 2005-2009). The latter show, loosely based on the adolescence of comedian Chris Rock, explored this cliche effectively because it implicated whiteness.
"He does it through Chris' playmates, who are constantly calling him names," Coleman said. "Each week there's this bully kid who's like, 'Hey nipsy, hey sambo, hey this,' and it's an acknowledgement that there are problems in race relationships that you have to deal with every single day."
"What those two shows did well was have simultaneous conversations about race and class, and they didn't conflate the two," Coleman continued. "What I'm looking for 'Black-ish' to do is be a little bit more nuanced in teasing those two things out."
"We're going to hit you over the head with a teasing about black life and culture, and we're not going to indict whiteness as much."
When it comes to race, is making fun of yourself ever an effective brand of comedy? Yes, in that it's successful ratings-wise, Poussaint says. As a form of commentary, though, he finds it lacking, and prefers the "Cosby" model. That show, Coleman argues in her book, set a "standard for non-ridicule" by presenting blacks with equal status.
She points to lesser-known series from the late '80s and early '90s, like "Frank's Place" (CBS, 1987-1988) and "Roc" (Fox, 1991-1994), as examples of shows that have talked about race in a nuanced way.
"Smart comedy does not end with 'making fun' of groups. Good comedy capably permits all of its subjects to turn inward, thereby exposing their shortcomings, strengths, and eccentricities," Coleman told HuffPost in an email. "What makes shows like, say, a 'Roc' or 'Frank's Place' stand out is that they were able to involve and implicate a range of groups in a critique, albeit a humorous one, of our social systems."
By any measure, "Frank's Place" was an odd duck in the late-'80s TV landscape. A single-camera dramedy centered on a black Ivy League professor (Tim Reid) whose life gets diverted to New Orleans by a voodoo curse, "Frank's Place" was on television at the same time as "The Cosby Show," but existed in a parallel sphere where race was actually discussed. On the day of the show's premiere, Sept. 14, 1987, a telegram arrived from Bill Cosby with one word: "Bravo." Critics loved the show, and it won three Emmys its first season, but CBS never allowed it to get to a second.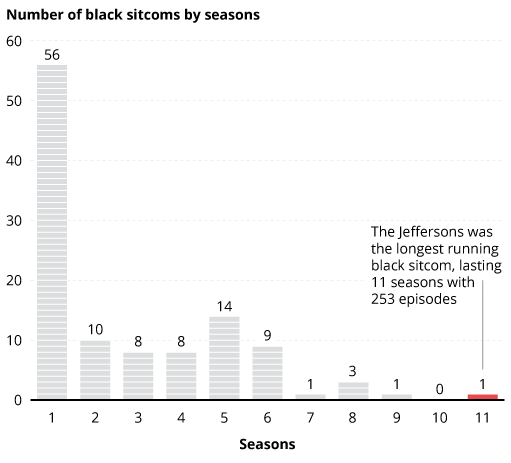 Poussaint sees the show as something of a cautionary tale for subsequent black sitcoms. "'Frank's Place' addressed racism a little bit, and it was an excellent show, but did not go anywhere and was canceled," he said. In a 2002 New Orleans Time-Picayune feature story, Reid (known to '90s TV viewers as the father on "Sister, Sister") remembers telling writer/producer Hugh Wilson: "Hugh, I think this is brilliant, but it scares hell out of me ... I'm not sure television is ready for this."
Robert Vianello, a professor of television, film and media studies at California State University, Los Angeles, said that "Frank's Place" illustrated "complexities within the African-American community that sitcoms often don't ... It's very unusual in its representation of African-Americans."
Coleman believes "Black-ish" has the potential to pick up where "Frank's Place" and "Roc" left off -- to continue the line of sitcoms that address "racial identity and belonging in complex, nuanced ways." Poussaint agreed that a more incisive commentary on race is possible. "I think they could make it funny," he said, "but the question is, will whites in large numbers watch it?"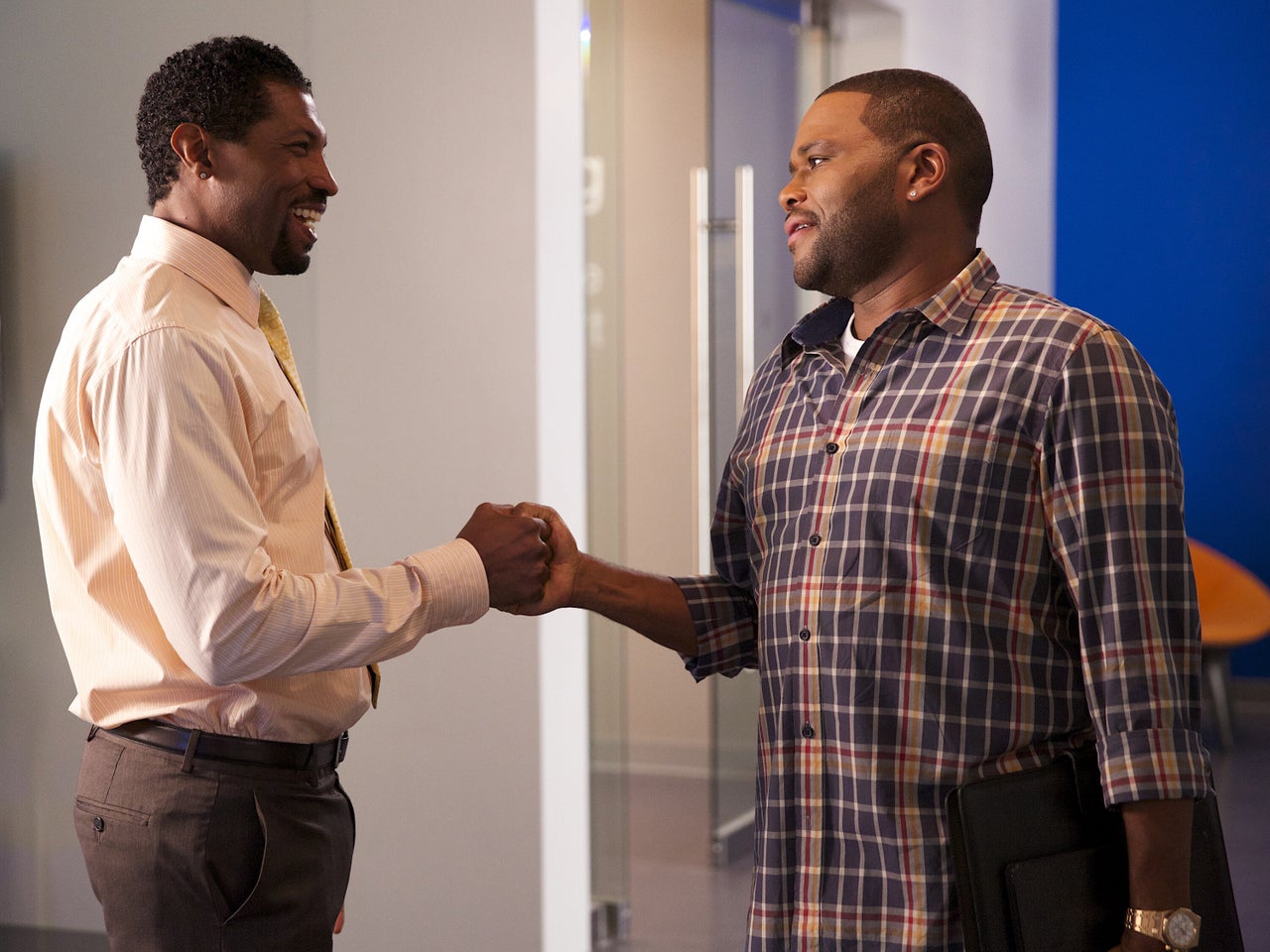 As for the creators of "Black-ish," they'd prefer to keep their audience broad.
"Some of those topics, you have to be careful with how you present them, because it is a family comedy," said Larry Wilmore, a veteran television writer (and host of Comedy Central's upcoming late-night show "The Minority Report") who produced seven episodes of "Black-ish." The show's ideal audience, according to executive producer Brian Dobbins, is "people who have families or [are] looking to have a family and they feel this push and pull on their identity."
Sitcoms often take a while to find their voice, and having aired just four episodes so far, "Black-ish" is still very much forging an identity for itself. Episode two focused on "the sex talk" and did not engage with race, while the others have each made blackness a plot point. Wilmore teased an upcoming episode that will deal with spanking your children, an issue that ignited a national debate last month when Minnesota Vikings running back Adrian Peterson was charged with child abuse for hitting his young son with a tree branch. "How black people spank and how we've done it is a very cultural issue," said Wilmore.
But he added a caveat about "Black-ish": "It's really not a hard-hitting social commentary show as much as it's a family comedy with some of these issues at the center of it sometimes."
TV critic Pilot Viruet, who has been following the show's progression closely at The A.V. Club, would prefer it not go the standard family-comedy route. "I do think that Black-ish can very well exist as a typical family sitcom (and I'm sure ABC would dig that) but it shouldn't aim that low when it has something much better and more nuanced on its hands," she wrote in a review of a recent episode.
Though Viruet went on to praise the episode as both funny and elegant, she also argued that a show like "Black-ish" is at a disadvantage from the jump.
"There is an inherent, unfair, and disheartening strike against a show like Black-ish (and not just its title) that is also representative of minorities in general: It has to work harder than your average sitcom just to be seen as good. It has to continue to prove itself," Viruet wrote. "Modern Family can churn out ordinary, garden-variety episodes and win Emmys without breaking a sweat; Black-ish (and other similar, black-centric sitcoms like Everybody Hates Chris or The Bernie Mac Show) have to hustle and be on the top of their game with every single scene in order to just be considered."
For her part, Coleman is holding out hope that "Black-ish" can achieve the balance of comedy and commentary that defined some of the most insightful shows that came before it.
"I think that 'Black-ish' can do it," she said. "But 'Black-ish' isn't the first black sitcom. This isn't our first go-round. And we should be much better at this."
Infographics by Jan Diehm for The Huffington Post.
Popular in the Community