With a puff of black smoke from the Sistine Chapel chimney on Tuesday afternoon, the Roman Catholic Church's College of Cardinals signaled they haven't decided on the new pope on the first day of the papal conclave.
The smoke appeared at 2:41 p.m. U.S. Eastern time.
The church's 115 cardinals will meet again Wednesday morning to vote again on the new pope. A cardinal needs at least 77 votes to become pope. There will be up to four votes per day until a pope is elected.
Depending on when the winning vote is taken, white smoke will arise from the Sistine Chapel at 5:30 a.m. (10:30 a.m. in Italy), 7 a.m. (noon in Italy), 12:30 p.m. (5:30 p.m. in Italy) or 2 p.m. (7 p.m. in Italy). If no pope was elected, black smoke will arise from the chapel's chimney at 7 a.m. (noon in italy) and 2 p.m. (7 p.m. in Italy). All times are estimates based prior papal elections and predictions from the Vatican. Actual times can vary.
The new pope has to accept the position before white smoke is released. If smoke is released at night as it was on Tuesday, the Sistine Chapel chimney will be lit up so onlookers can see the smoke.
If there's no election by Friday, cardinals will pause on Saturday for a day of reflection and prayer. The voting would continue in that pattern (three days of voting with a one-day break) until the 34th voting round. Then there would be a runoff between the top two candidates.
When a pope is chosen and white smoke rises from the chapel, the bells of St. Peter's Basilica will ring, as they did in 2005 when Pope Emeritus Benedict XVI was elected. It took about 40 minutes between the white smoke and official announcement when Benedict became pope.
This year, it will be French Cardinal Jean-Louis Tauran, the senior cardinal deacon, who will stand on the balcony of St. Peter's Basilica to shout "Habemus Papam!" ("We have a new pope!"). He'll present the new pope, who will be in white papal cassocks (three sizes are kept on reserve) and give his first blessing as pope.
Related
Before You Go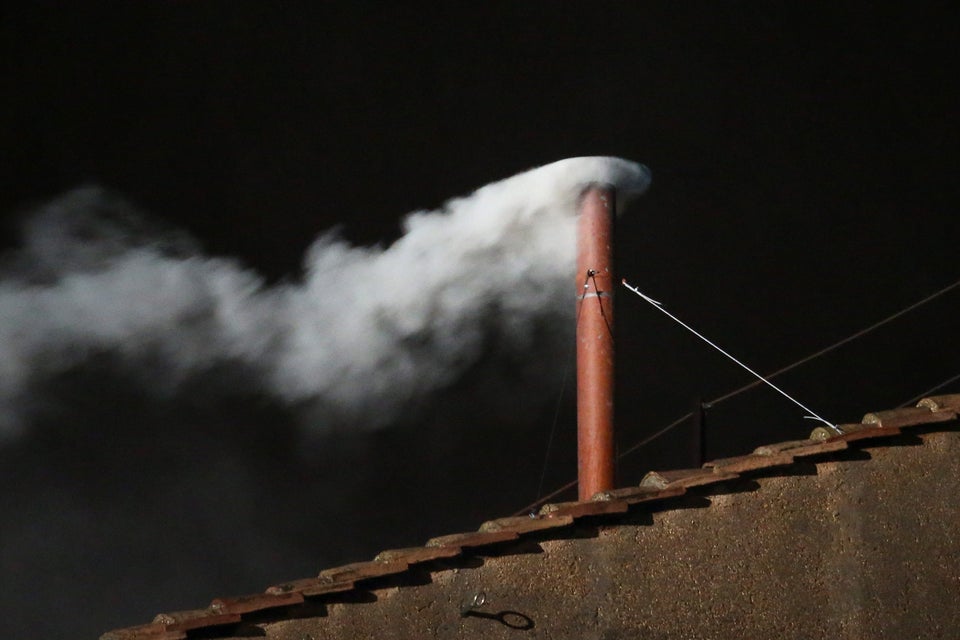 Conclave Begins
Popular in the Community