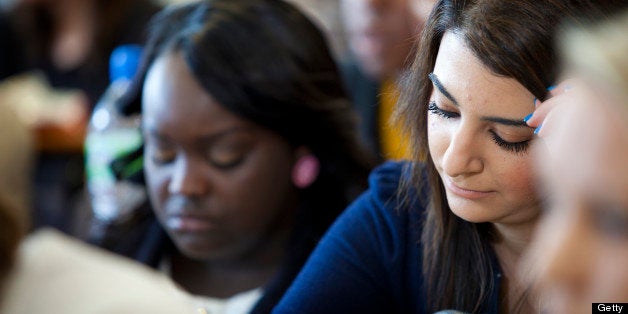 "[Black students] feel tension between integrating into the dominant culture while honoring their own culture and black pride," study author Jake Simmons, assistant professor of communication studies at Angelo State University concluded.
Though their sample was small -- just 67 students -- Simmons and his team says that the consensus among the African Americans surveyed was that "they could not survive in the white world without altering their language or culture."
"As a group, African-American students wanted to assimilate into their respective universities, but at the same time they expressed a need to maintain cultural independence by segregating from them," the authors wrote. "The need to segregate was born out of a fear that the African-American culture would become less independent and more similar to the dominant culture."
Simmons' findings are no surprise given what four decades of research has shown about diversity on college campuses across the U.S.
At the Midwest and Southwest schools in Simmons' research, black students made up only 4.5 to 8 percent of the population.
Students reported feeling different from their white peers in thought, language, dress, and socializing, as well as in the classroom, where they said a lack of understanding about their own culture led to feelings of being singled out. They also noted feelings of frustration about being solely responsible for educating whites about African-American issues and being asked to share their thoughts on African-American topics exclusively.
Popular in the Community