Three transgender women of color were killed in Louisiana in the month of February, with two of the killings taking place just 48 hours apart.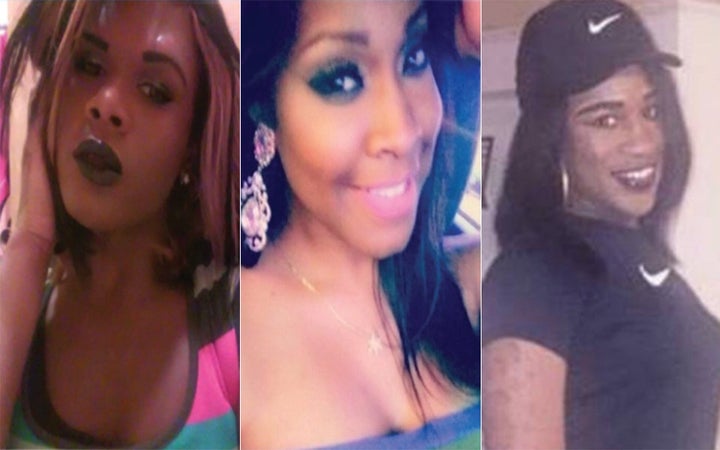 Chyna Gibson, 31, was gunned down Saturday night outside New Orleans' Bella Plaza shopping center between two parked cars. Witnesses told NOLA.com they heard 10 gunshots.
Gibson performed in drag shows across the country and was best known by her stage name, Chyna Doll Dupree. Gibson's friend Dayshawn Brown said entertaining was her life.
"Chyna didn't affiliate herself with any kind of drama," Brown told NOLA.com. "It's a shocker to everyone because she didn't have any drama with anyone, and I've never heard her say she was into something."
Just two days later, 25-year-old Ciara McElveen was found dead with multiple stab wounds in the 7th Ward. The New Orleans Police Department doesn't believe the killings are connected or that they were hate crimes, according to the publication. No arrests have been made, according to local NBC affiliate WDSU.
McElveen became the third black transgender woman killed in Louisiana last month. On Feb. 19, Jaquarrius Holland, 18, was fatally shot in Monroe following a verbal altercation. News reports initially misgendered her, according to The National Coalition of Anti-Violence Programs.
"My friend was an amazing dresser, a listening ear, and a wonderful person," a friend of Holland's posted on a GoFundMe page to cover her funeral costs. "You slayed your makeup/hair EVERY time! MY FRIEND didn't deserve this at all! SHE was beautiful."
Last year, 27 homicides of transgender people were reported, according to GLAAD. However, the actual number of murders is likely higher due to both lack of reporting and the misgendering of victims in news reports, by the police or by their own families. 2016 marked the deadliest year for transgender individuals in the U.S. yet.
CORRECTION: A previous version of this article stated all three killings took place in New Orleans. Two took place in New Orleans, and a third in Monroe.
Popular in the Community