"We have a situation where we have our inner cities, African American, Hispanics, are living in hell because it's so dangerous. You walk down the street, you get shot," Trump said under the guise that he actually cares about addressing violence in cities like Chicago.
Fortunately, Black Twitter didn't buy the dangerous bullshit he was spewing. Not only did the folks on Twitter call him out on the flat out lies he was telling about black Americans, but they also shut him down for his sexism, his "former" birtherism and his all-around bigotry. Black Twitter mercilessly fact checked the former reality TV star and called him out for dodging questions, failing to state his specific plans for solving issues and just being unapologetically childish.
They dragged him and it was beautiful. Read some of the best tweets below.
All the more reason to listen to Shonda: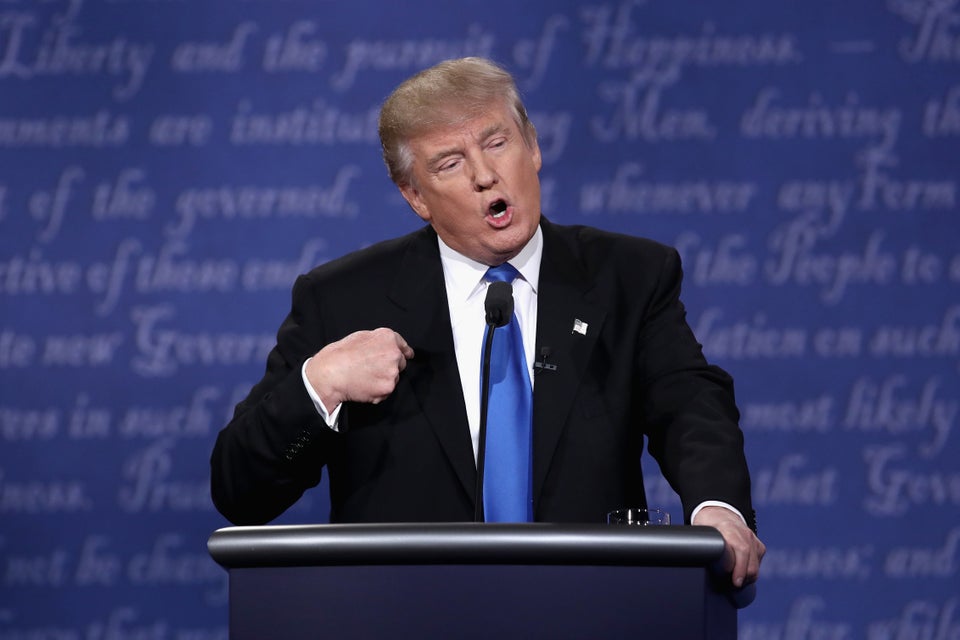 Trump And Clinton Face Off In First Debate But Whose Face Won?