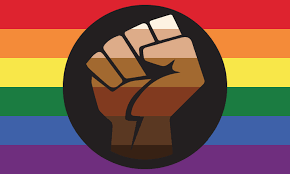 Growing up in a society that doesn't necessarily cater to you can be difficult. As a small queer Hispanic boy from Washington Heights I had no characters on TV that looked like me, or if they did they were perps on Law & Order or some other crime show. As I grew older I learned to identify with characters outside of those that looked like me because not many existed. I projected onto superheroes, villains, and anime characters mostly. (I was a super nerdy kid.)
As a young adult I'm seeing more shows with characters that look like me, and more creative outlets, and people that are breaking the mold; as to what the status quo is. I one day hope to join some of those people as I try and pave my way through this crazy young adult journalist experience. This piece is to feature some other POC creatives out there, to show the world; that we are here to slay, and why we think #BlackVoicesMatter.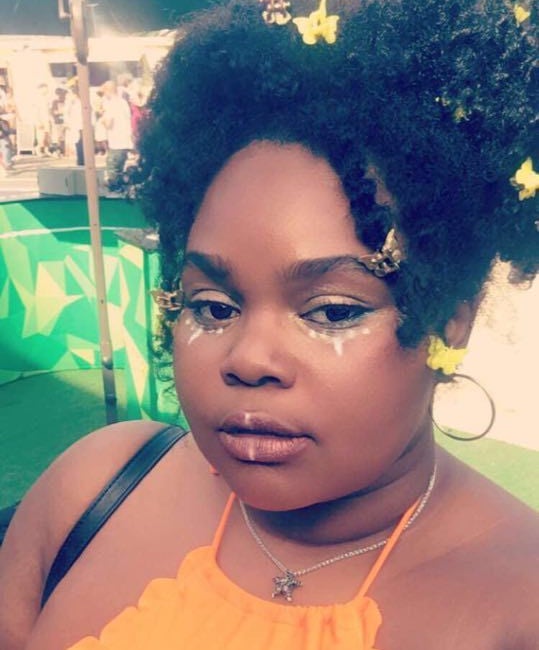 Kaylin Dodson is a young writer in New York City currently attending the New School while writing in her free time for Huffington post. She writes about socio-political topics and how they interact with pop culture, while also maintaining a funny and very vocal social media presence.
Kaylin on her role models and influences:
"My role models, content creator wise, are Kid Fury and Crissle from "The Read" podcast because they are so honest with their truths and they're funny and they genuinely enjoy what they do. And from a career perspective, Janet Mock is totally my icon because she's all self-made. Moved to NYC by herself. Learned the ropes with some help from some good friends. Made her bank. Fell in love. And achieved her dreams and became That Bitch™ by herself and while doing what she loved. "
"Representation really matters for young creatives because it's rare that we see one of us doing well creatively if it isn't on a Beyonce level. Like Bey is great and the queen of my night but also not every fucking one is Beyonce. Its good as a little black or brown kid to see that you can succeed in some mundane shit. And like I've been writing since I was a baby. Destroying notebooks with sharpie written stories. But I didn't become super serious about it until I read "If You Come Softly" by Jacqueline Woodsoon in 6th grade. I was shook because prior to that I don't think I ever read a black author creatively and I never read a book that so blatantly and beautifully depicted the dichotomies of an interracial relationship and police brutality in a book MEANT FOR KIDS. From there I was like "holy shit I wanna create shit like this" and the rest was fucking history."
On her aspirations and what it would mean small kids saw her succeed:
"If I were to make it and inspire someone I would tell them. Little black girl you can write whatever the fuck you want however the fuck you want it and you don't have to police your fucking tone to make it because I damn sure don't."
"In the future, I would like to make money, and be able to do writing workshops. I love working with young writers."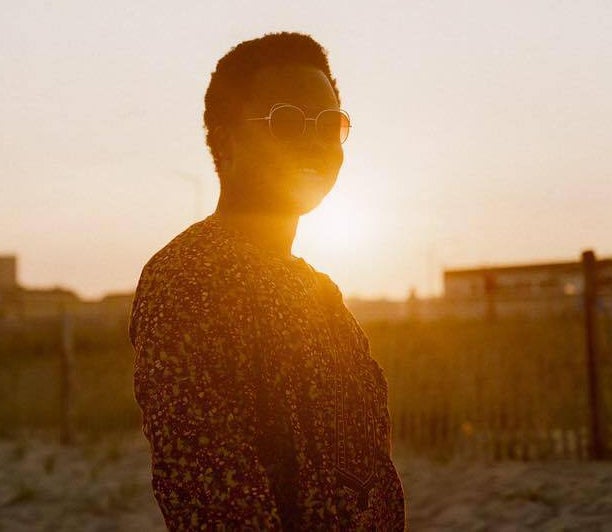 Jacques Agbobly, is currently studying fashion design, at Parsons School of Design in New York City. He attributes his inspiration for fashion, from his being born in Africa. He immigrated here from Togo, Africa in 2007 at the age of 9. Through his work he explores the duality of his upbringing, through patterns and motifs in order to grasp a better understanding of his identity and culture. He hopes to use his fashion to dismantle the current gender conforming tropes in fashion and use his art to give back to his community.
Jacque on Role Models and Influences
"I would say that I have many role models, one to fit the different aspects to my life and my career. As an artist, I really look up to textile and installation artist Yinka Shonibare as well as fashion designer Rich Mnisi. These are both African artists who are doing, what I believe to be revolutionary things in the world today. Rich Mnisi is a South African designer who explores the ideas of masculinity within his work. Growing up in Togo, we were very much interested in western ideologies. I was not brought up in Togo to look up to anyone, but once I moved here I realized how there were not a lot of people in the media that resembled me. Specifically being an African, queer fashion designer, I did not have anyone that I could think of to look up to that I found to be my skin complexion or shared similar attributes."
On Representation and Making It
"I believe that representation matters because it gives young people someone to look up to. In today's world we're are heavily influenced by what we see in the media. A lot of the time the media does not show black people who are succeeding, they show black people getting murdered, or put into prison. As brother to a beautiful 9 year old sister, it is important that she grows up looking up to positive influences that represent her. I know that there are many young people out there who are young, black, and queer that dream to be in the fashion industry and I hope that by me making it, they can see that their dreams are possible and that they can achieve them."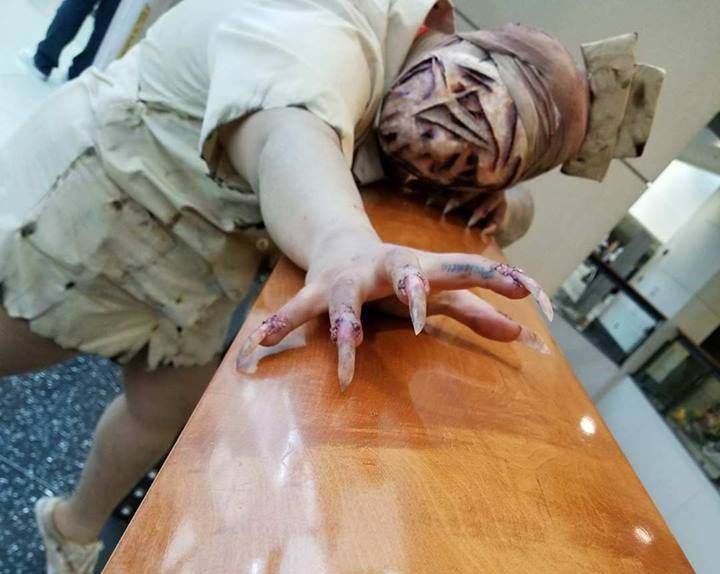 Chasity Pierna is currently working on special effects, and production, in the New York area. Her designs can be found at @chazsfx on instagram. She wants to use her creative prowess to mend the gap between art and culture, and to help people gain a better understanding through creativity.
Chasity on Representation and Success
"I personally think representation is everything. What you stand for and the way you present what you believe in is how others will follow suit. When I make it in my chosen field it will mean anyone can do so. Being self-taught in every creative avenue that I take part in shows that with a bit of hard work, some sleepless nights, and being overly dedicated is the recipe for success."
On her creative beliefs and Role Models
"I think being an artist equates to being a masochist. We take risks that those who work a regular schedule just don't deal with. The spontaneous nature of being a creative means rolling with the punches, and trust there are fistfuls of everything all at once. But seeing what you create and how it has the ability to inspire is so satisfying in the long run. My role models growing up were my teachers. They never gave up on me. They never allowed me to give up on myself. They showed me that yeah it can be hard, yeah there will be bumps, tears, heart wrenching twist and turns, but it is worth it."
REAL LIFE. REAL NEWS. REAL VOICES.
Help us tell more of the stories that matter from voices that too often remain unheard.