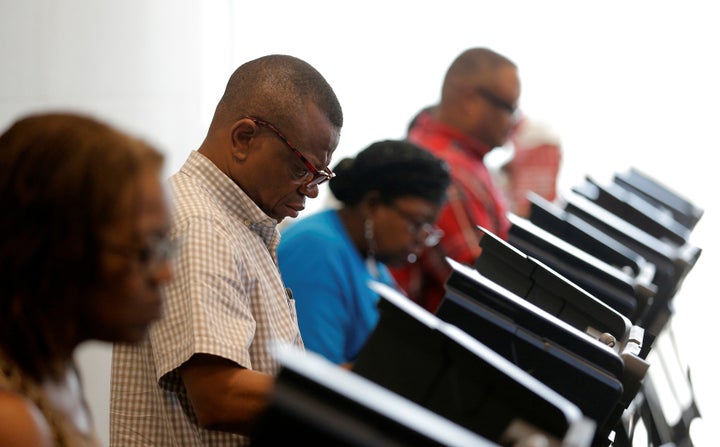 But the mailers left out key information about how people who have recently moved can still vote. Ronald Brown, then chairman of the Democratic National Committee, called on the Justice Department to investigate the "fraudulent" postcards.
Democrats argued that the cards were a deliberate attempt to deter black voters, who were vital in North Carolina's Senate race that year. Republican Sen. Jesse Helms was running against former Charlotte Mayor Harvey Gantt, a Democrat who was seeking to become the first black senator elected from the South since Reconstruction. The campaign was widely seen as "racially tinged" with advertising from the Helms campaign, for instance, featuring photos of the two men alongside commentary describing Gantt as "extremely different."
Helms, notorious for his own long, racially tinged battle against civil rights, won re-election in 1990 and would wind up his three decades in the Senate in 2003.
But the racial tactics that boosted his long career live on in his home state. Those 1990 "ballot security" mailers are the forerunners of "voter fraud" efforts in North Carolina today.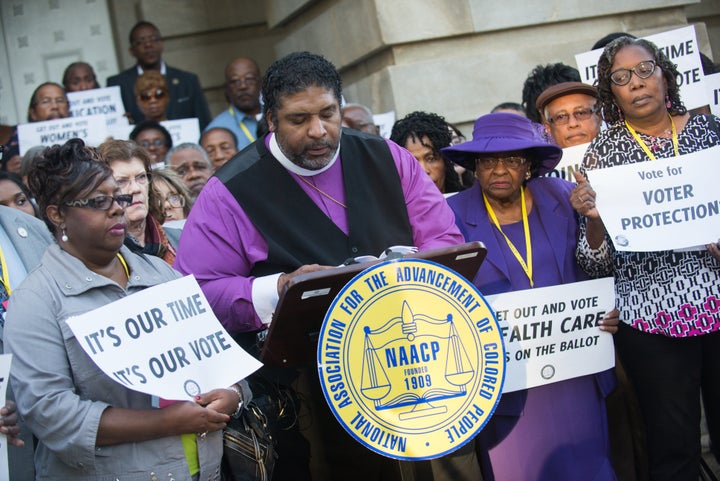 On Monday, the North Carolina NAACP filed a federal lawsuit seeking to prevent local election boards from canceling voter registrations merely because one mailer sent to the voters' address was returned as undeliverable.
The lawsuit argues the cancellations violate the National Voting Registration Act, which bars states from removing voters from the rolls 90 days or less before a federal election. The NVRA provides that states can cancel registrations only if the voter confirms an address change via written notice, or if a voter does not respond to a notice for two election cycles and fails to vote for two federal election cycles.
Black voters are being disproportionately targeted by the registration cancellations. Republican-dominated county election boards also reduced early voting hours in 23 precincts following a memo from the North Carolina GOP encouraging officials to make "party line changes to early voting." Nine of the boards eliminated Sunday voting entirely.
So far this year, black voters in North Carolina have not turned out for early voting at their 2012 rates.
North Carolina's current status as a swing state heightens the stakes. Rev. William Barber, the North Carolina NAACP president, noted during an Oct. 27 press call that Republicans can control 26 members of the Senate, 30 percent of the House and over half of the Electoral College if they win majorities across the South.
"If you fundamentally shift any of those 13 states ― and they begin to vote in more progressive ways ― then you fundamentally change the American democracy and the landscape," Barber said.
Voter turnout in North Carolina has historically been lower than in Northern states. This links back to the Jim Crow era when many African-Americans could not vote. But black voter turnout has been growing, with around 70 percent of black registered voters casting ballots in 2012.
The following year, North Carolina enacted one of the most stringent voter ID laws in the country. Republican lawmakers implemented tougher ID requirements, sliced days off the early voting period and altered registration processes ― all with the apparent intent to lessen the number of ballots cast by black voters. The law was struck down by an appeals court in July.
Now officials have found another way to silence the voices of black people at the ballot box.
"This is a battle for the direction of the country," Barber said.
HUFFPOST READERS: What's happening in your state or district? The Huffington Post wants to know about all the campaign ads, mailers, robocalls, candidate appearances and other interesting campaign news happening by you. Email any tips, videos, audio files or photos to scoops@huffingtonpost.com.
Before You Go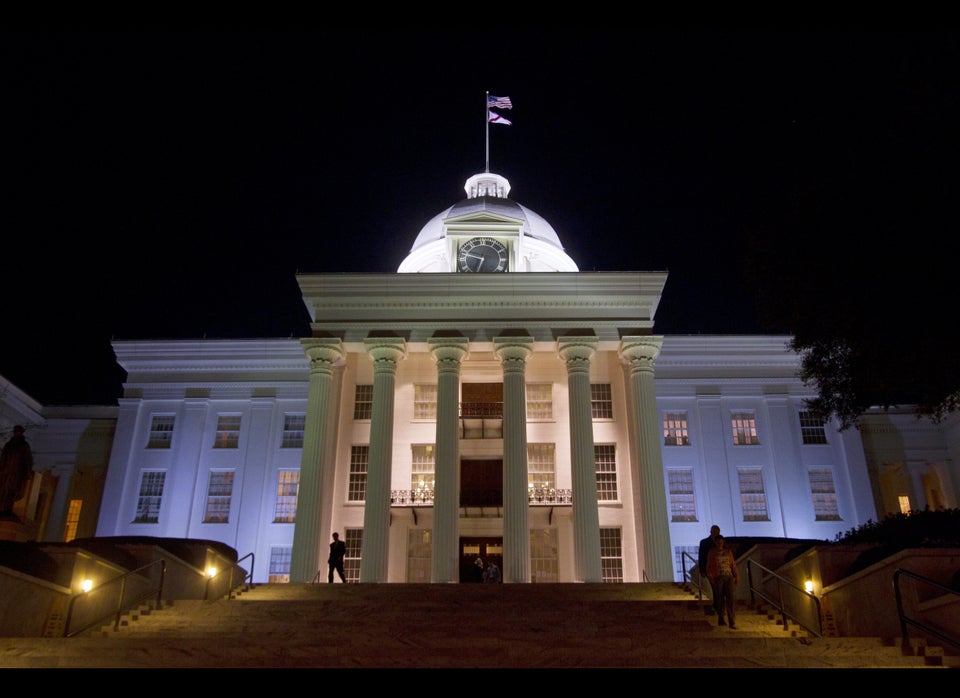 U.S. State Capitol Buildings
Popular in the Community