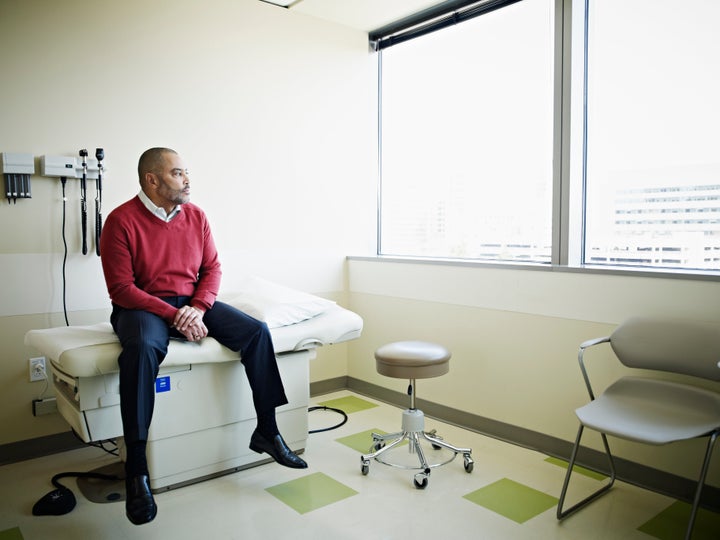 While black Americans still face worse health outcomes and suffer earlier mortality than white Americans, a new report from the U.S. Department of Health and Human Services states that the life expectancy gap between blacks and whites is narrowing.
"Blacks are catching up," Samuel Preston, a demographer at the University of Pennsylvania, told The New York Times. "The gap is now the narrowest it has been since the beginning of the 20th century, and that's really good news."
As it stands, black Americans can expect to live until age 76, while white Americans are likely to live until age 79, on average.
There's no one factor responsible for African-American longevity gains, but a constellation of public health initiatives seems to have had an effect. There's also plenty of room for improvement in the wake of the 1980s and 90s, when deaths from homicides, AIDS and the crack epidemic drove down overall life expectancy for African-Americans as a group.
The black community is living longer...
Health gains in the black community are mostly responsible for the narrowing gap, according to the report's authors. They found that infant morality, teen pregnancy and smoking rates have all fallen since the early aughts, although those numbers still lag behind the infant mortality, teen pregnancy and smoking rates for white Americans.
A different report -- a working paper the National Bureau of Economic Research released this month -- highlighted massive mortality declines for African-American men between 1990 and 2010, and also found improvement in mortality rates for all young peopleduring the same period.
...While the white community faces earlier mortality
"What's going on for black men ought to be a much bigger story than what's going on for white women. The changes going on for black men affect many, many more lives."
"Middle-aged white women had the lowest mortality rates of anybody, so it doesn't take a lot to get a big increase in mortality rates," Janet Currie, director of Princeton University's Center for Health and Well Being and leady study author of the NBER report, told Pacific Standard. "What's going on for black men ought to be a much bigger story than what's going on for white women. The changes going on for black men affect many, many more lives."
Poverty and racism work together to hurt African-American health
For black Americans, it's not just lack of access to care and poverty that can negatively impact health. There's also an undercurrent of racial inequality, both in the health care system as well as in day-to-day life, that undercuts equality in public health efforts.
"Layered on top of those social class inequities are racial inequities," Dr. M. Norman Oliver, director of the University of Virginia Center on Health Disparities, previously told HuffPost. "While a poor, working-class white or a poor Appalachian white might have the same poor health standards as folks in inner-city Baltimore, the population attributable risk of being in that poor status is much higher in the African-American community. That's a result of that racist discrimination being layered on top of the class inequities that we have."
Doctors who operated under the false assumption that minority patients would be more likely to sell or become addicted to opioids were less likely to prescribe the drugs to minorities, according to Dr. Andrew Kolodny, chief medical officer for Phoenix House Foundation, a nonprofit drug and alcohol rehabilitation organization.
Only sustained change will eliminate the mortality gap
In order to eliminate the mortality gap, policymakers and health care providers need to focus on identifying and replicating successful initiatives for continued improvement.
While there have been public health efforts to curb the epidemic, such as the creation of controlled substances registries to identify doctor-shopping patients and promoting more widespread distribution of Narcan, the opioid overdose reversal antidote, these efforts don't attack the root of the epidemic: addiction.
Before You Go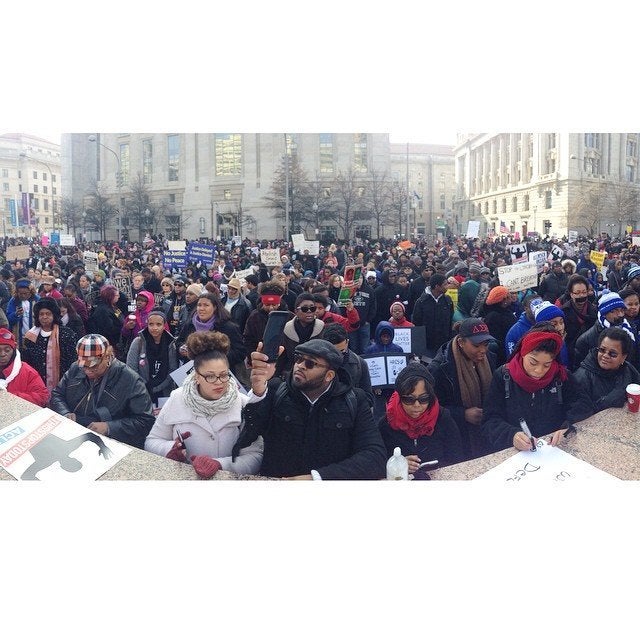 Powerful Black Lives Matter March In Washington