After a tragic and deadly week, many Americans found themselves at church searching for answers.
Anger over police brutality redoubled last week after officers fatally shot two black men ― Alton Sterling in Baton Rouge, Louisiana, and Philando Castile in Falcon Heights, Minnesota. Protests and demonstrations cropped up throughout the week, and on Thursday night, a sniper opened fire on a peaceful protest in Dallas, Texas, killing five police officers.
"From Minnesota to Louisiana and Texas, one nation under God examines its soul," said Cardinal Timothy Dolan during a Mass on Sunday in New York. "Sadness and heaviness is especially present in our African-American and law enforcement communities.
In Dallas, where police and community members mourned the deaths from Thursday's shooting, a multicultural prayer vigil aimed to bridge the divide.
"There is a repentance that has to happen in this nation," said Carl Sherman, a pastor and former mayor of DeSoto, Texas, during the vigil on Sunday. The event was organized by Dallas Area Interfaith, a network of religious and civic organizations, and held at Southern Hills Church of Christ in Dallas.
"Building trust is how we are going to get better policing," Josephine Lopez Paul, an organizer for Dallas Area Interfaith, said at the vigil.
Roughly a dozen law enforcement officers and at least 100 other members of the community filled the middle pews at the service, which found black and white officers standing hand in hand in prayer.
"You must trust me," Blaise Mikulewicz, Dallas County Sheriff Assistant Chief Deputy, told the congregation. "Those barriers [of race] have to come down."
Scroll down to see photos of Sunday's multicultural prayer vigil in Dallas: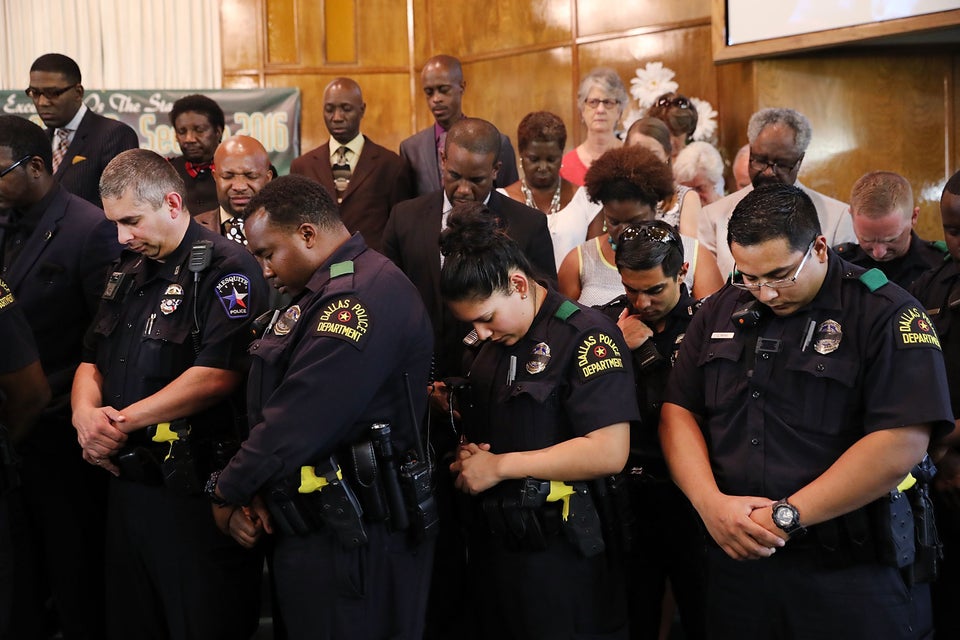 Spencer Platt via Getty Images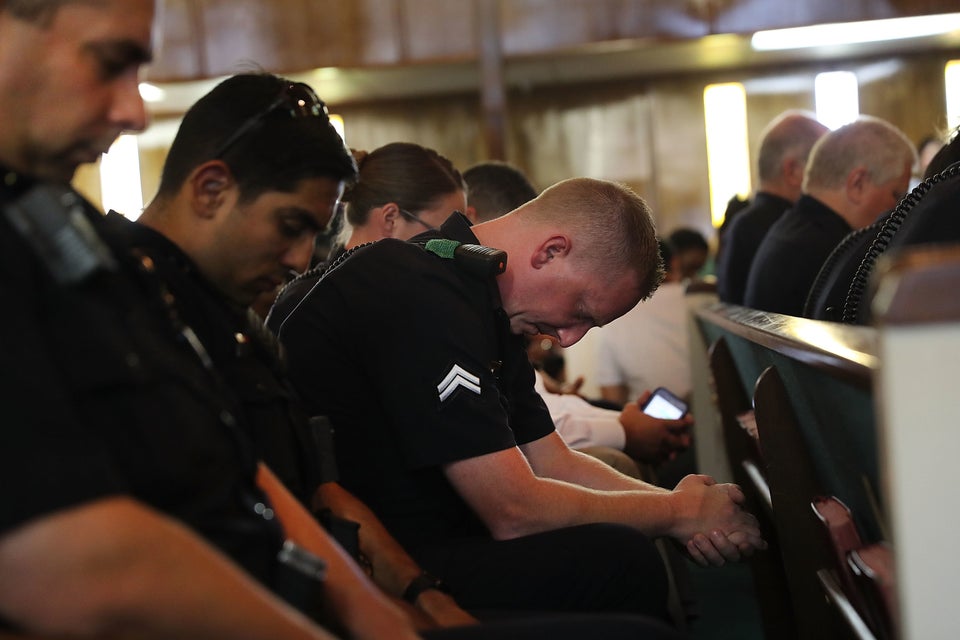 Spencer Platt via Getty Images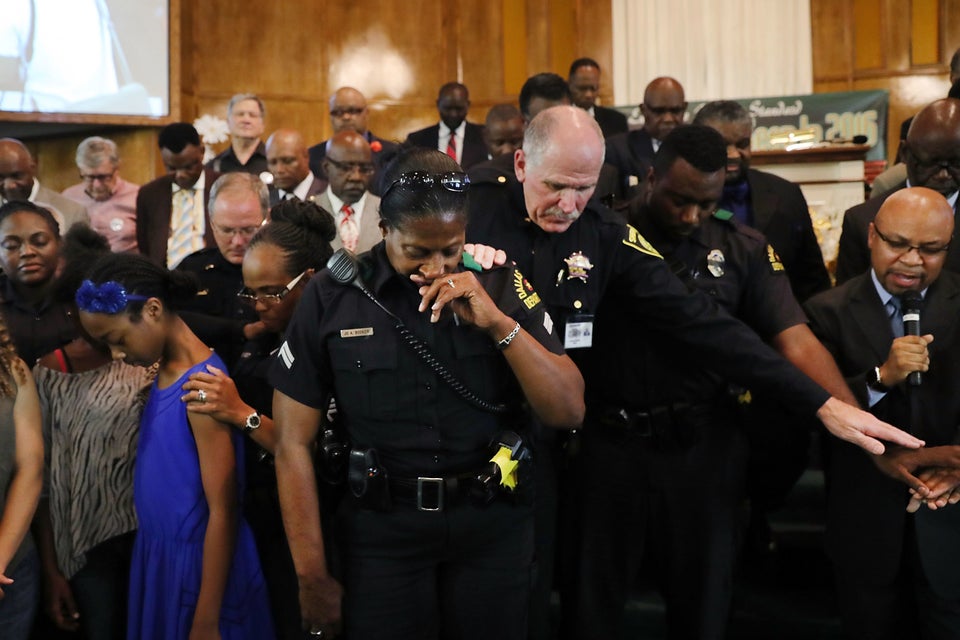 Spencer Platt via Getty Images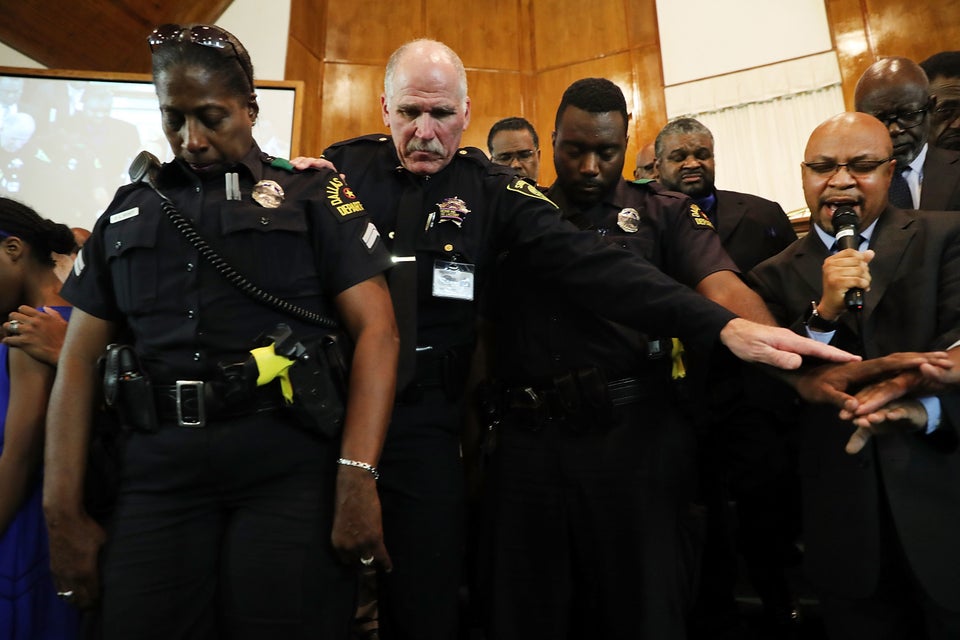 Spencer Platt via Getty Images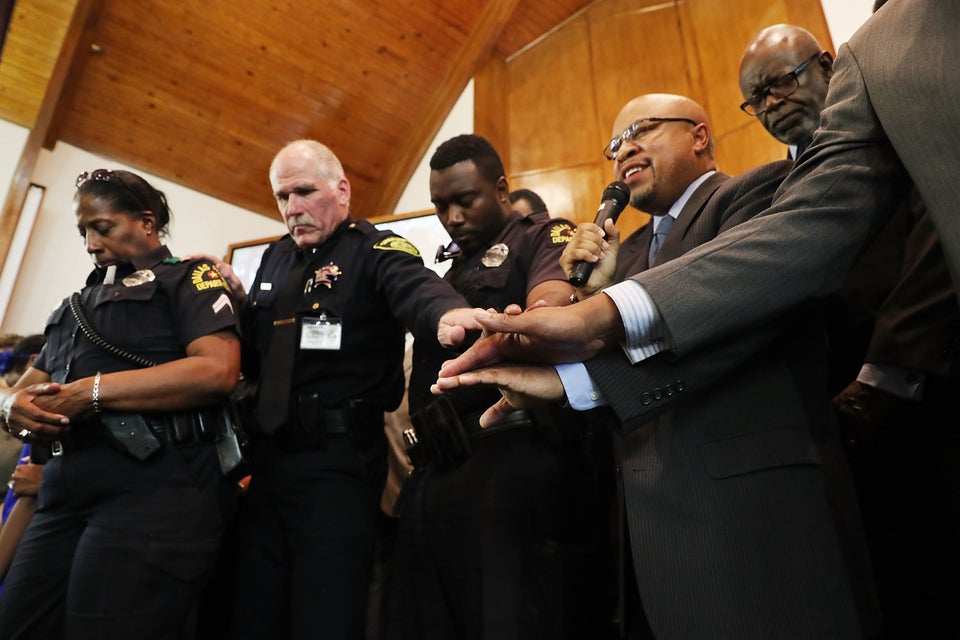 Spencer Platt via Getty Images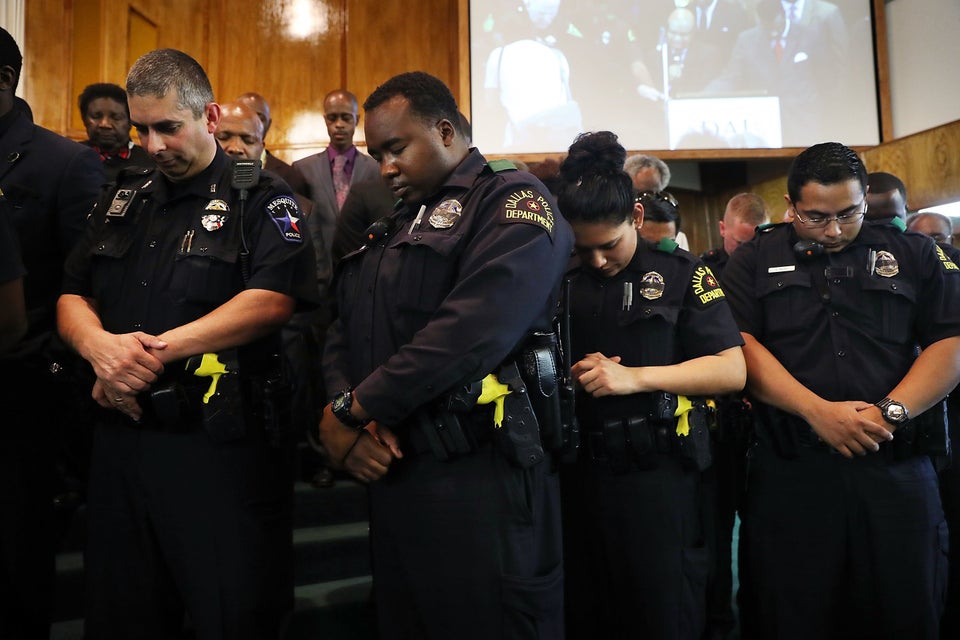 Spencer Platt via Getty Images
Vigil in Dallas
Popular in the Community