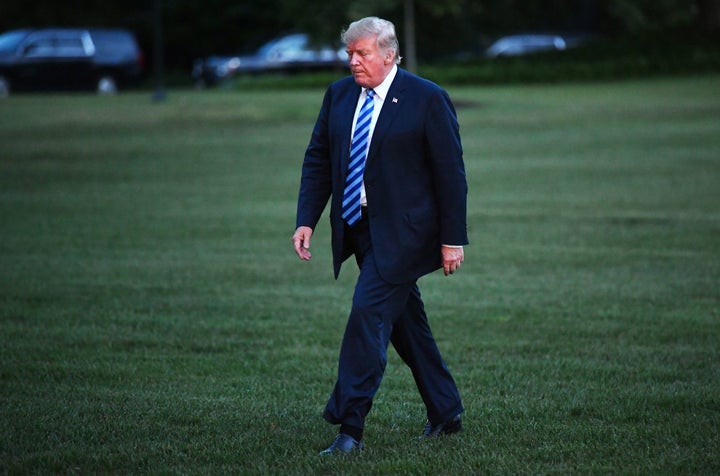 President Donald Trump defends himself against charges of racism by saying that not only is he not racist, but he has presided over some of the best job gains for African-Americans in U.S. history.
Trump is right that the unemployment rate for black Americans this year reached its lowest point on record. But at 6.6 percent as of July, that's still almost twice the jobless rate for white people, which is 3.4 percent. (The overall national rate is 3.9 percent.)
The African-American unemployment rate has been roughly double the white unemployment rate for decades thanks to the country's long history of racist policies that have excluded black people from jobs, housing and safety net benefits.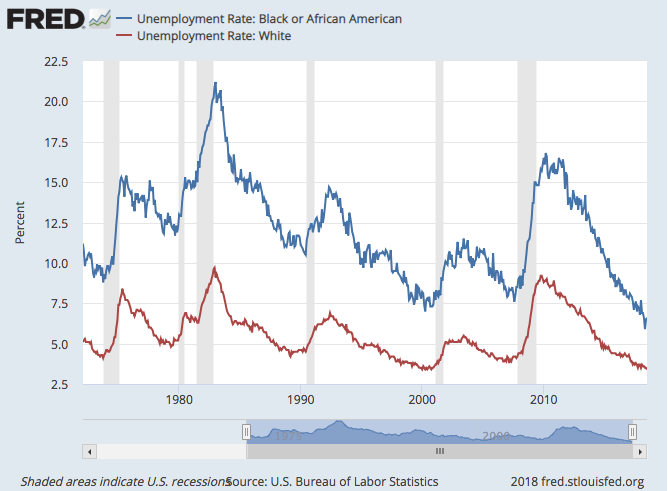 "When the national unemployment is pushed that low, it has a huge impact on who gets hired," Jones said. "It forces employers to expand hiring networks."
But that progress can be lost when another recession comes around. A 2017 Federal Reserve analysis of four decades of labor market data found that "blacks have experienced substantially higher and more cyclical unemployment rates than whites, and that observable characteristics are unable to explain much of this differential, which is largely driven by comparatively higher risk of job loss among blacks."
In addition to the unemployment gap, economists have noted stark differences in wages for black and white workers that can't be attributed to occupational or educational differences.
Trump has pandered to white supremacists throughout his political career and lately has pointed to declining black unemployment to deflect criticism. On Saturday, as white supremacists in Trump hats prepared to celebrate the one-year anniversary of their deadly rally in Charlottesville, Virginia, the president tweeted that he condemned "all types of racism."
By the way, he tweeted a few minutes later, "I am proud to have fought for and secured the LOWEST African American and Hispanic unemployment rates in history."
On Tuesday, in response to a question about whether there might be an audio recording of Trump saying the N-word, White House press secretary Sarah Huckabee Sanders said she couldn't guarantee that the American people would never hear such a tape. But she said Trump's economic policies had been broadly beneficial.
"This is a president who is fighting for all Americans, who is putting policies in place that help all Americans, particularly African-Americans," she said, before bungling her own spin about the number of jobs gained by black people during Trump's presidency.
Calling all HuffPost superfans!
Sign up for membership to become a founding member and help shape HuffPost's next chapter