Burger King is a rainbow of surprises these days.
The company recently unveiled a black Whopper for Halloween, a version of the chain's signature sandwich served on a dark bun. But people who eat the A.1. Halloween Whopper say it goes in one color... and comes out another.
Whatever the reason, the emerald-hued number twos have unleashed the #GreenPoop hashtag:
Not everyone is put off by the goblin-green Halloween side effect. In fact, several customers seem to be looking forward to it:
One note of caution: Use care when scrolling through the #GreenPoop hashtag as some people are posting visual evidence.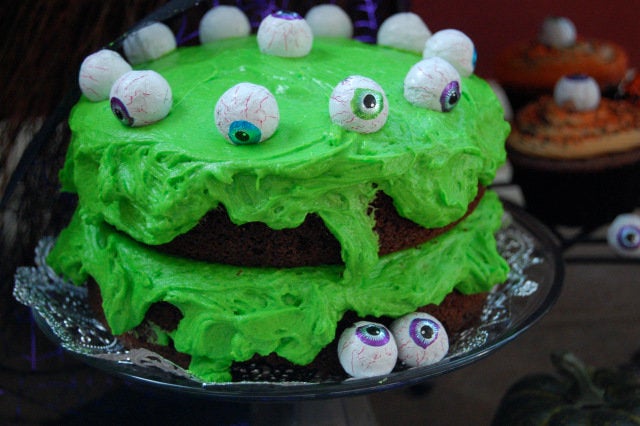 Creepy Halloween Dessert Recipes
Related
Popular in the Community