First bananas, now grapes? No fruit is safe!
A Pennsylvania woman got quite the shock Thursday when she was washing some red grapes and felt her fingers brush up against something slimy. Yvonne Whalen saw a long spider leg creep over the top of one of the pieces of fruit and immediately dropped the colander into the sink.
The appetite-ruining find follows several similar instances of the deadly spiders found on grapes at supermarkets in Michigan, Missouri, Minnesota and Wisconsin, Food Safety News reports.
Yvonne Duckhorn was inspecting a container of red grapes at an Aldi supermarket in Wauwatosa, Wis., earlier this month, when she spotted something peculiar.
"I saw the legs moving frantically," Duckhorn recalled to the Milwaukee-Wisconsin Journal Sentinel. "I've seen bugs on fruit before, and I thought, 'That is a very big spider.' Nothing I'd ever seen before."
Duckhorn wrapped the container in a plastic bag and handed it off to an employee, warning that she spotted a red marking on the spider's abdomen -- a common characteristic of Black widows. As a precaution, the chain opted to remove all grapes from stores in the Milwaukee area.
In another incident this month in Michigan, 20-year-old Callum Merry noticed a spider web in a bag of grapes purchased at a Kroger store in Brighton.
Black widow spiders -- known for their red, hour-glass shaped insignia -- are venomous and their bite can be fatal, especially in small children and the elderly, without treatment. It's not uncommon for black widows to be found among grapes, since the spiders often build their webs in grape vineyards.
But, black widows are not the only venomous spiders that commonly found on fruits. Earlier this month, a family in the U.K. was forced to flee their home after venomous Brazilian wandering spiders were found on bananas bought at a local supermarket.
Before You Go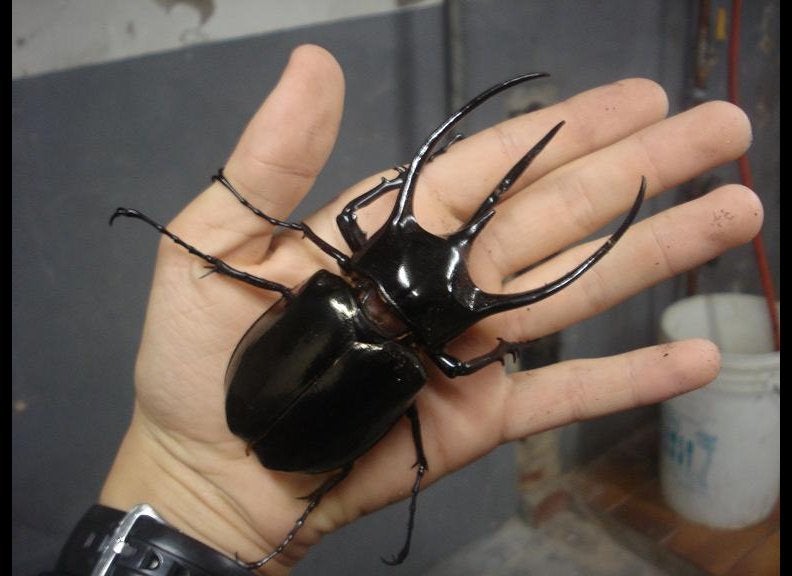 World's Most Extreme Animals
Popular in the Community