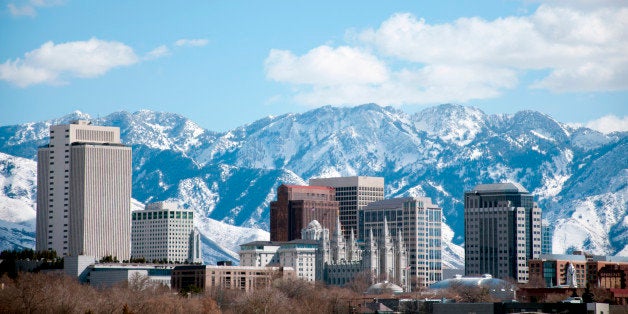 Celebration of Salt Lake City electing their first openly gay mayor has been cut short in the light of policy changes by the LDS church. The church will now exclude children (legal minors) of parents in a same sex relationships from being blessed or baptized.
For Mormons, baptism is a saving ordinance that is essentially for eternal salvation. Additionally, couples who are in same sex marriages will now considered apostates and will be required to face a church disciplinary council. The likely result of these councils will be excommunication from the church.
As I reflected on these changes to church policy, I was deeply saddened. What was most disheartening to me is that I am not shocked. My church has continued to move further and further from its theology in order to preserve more political and systematic agendas.

Delivering the gospel of Jesus Christ is only possible through a model of ministry. While the church has always been involved in cooperate affairs and economic ventures it has attempted to maintain its status as a church. Churches at their foundation operate as ministers, vehicles that deliver people to their healing, wholeness, liberation and salvation.
What churches don't get to do is determine who enters the vehicle. It's the churches job to drive us to our destination, not to dictate who is allowed to take the ride. The church is a mere servant of Christ, a tool, a vessel, a humble minister.
This isn't the first time a servant has attempted to exclude someone from their salvation. Christ's disciples attempted to keep children away from Christ during his earthly ministry, and how did Jesus respond?
"Suffer little children to come unto me, and forbid them not: for of such is the kingdom of God. Verily I say unto you, Whosoever shall not receive the kingdom of God as a little child shall in no wise enter therein." Luke 18: 16-17.
Because Christ is the one who paid the price it is he who gets to decide who he presents to God for judgement. He is the advocate with the Father. The church is the disciple of Christ, a mere servant, who must be corrected when he oversteps his position. I am saddened to see the church loosing sight once again of its position as a minister.
As a Black woman who was once denied my salvation by this church, I mourn with my LGBT brothers and sisters and their children. I see you, but more importantly Christ paid for you, and most importantly God knows and loves you. Your soul is of great worth, and your blessing will be made sure.
Calling all HuffPost superfans!
Sign up for membership to become a founding member and help shape HuffPost's next chapter