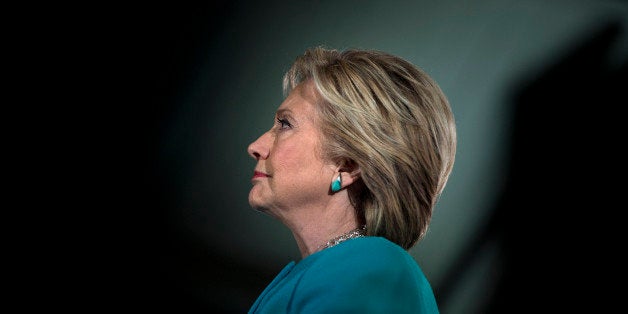 There are many people from my community, who would say "I, Jamira Burley had made it". That despite the odds and with the support of mentors, I had become more than my zip code, more than the expectations society deemed people from my community deserved. That although my father is serving life for murder and my mother is watching yet another one of her sons get swallowed up by the criminal justice system. That this black girl from west Philly had arrived. But I knew differently, I knew that any success I have or will achieve, dimmed in comparison to the destitute position communities like mine are still in. That violence still plagues streets where children play, that my neighbors are still cut off from resources and that schools like Overbrook High School have graduation rates that we all should be ashamed of.

Everyday I'm forced to face those realities because my family still live in the community where, just thirteen years ago, my 20 year old brother Andre was murdered. There were no hashtags then; no marches in his name and since then, more people have lost their lives to this growing epidemic of gun violence. At 15, when no one else would, I became an advocate for Andre and in the years that have followed, even I, started to believe that violence could no longer touch those I love. Oh, how I was wrong.

Four months ago, when I decided to leave my job as the Manager for Gun Violence Prevention and Criminal Justice Reform at Amnesty International USA. I did so, a week after protesting against police violence in Baton Rouge and I did so because I knew American needed a president who wasn't afraid to fight for communities like mine. Communities that sit at the margins of our society and often intentionally forgotten, I see that in Hillary Clinton. She's a leader, who see the intersections of our identities and is ready to create solutions, that won't just make my life better ... safer but also the lives of communities around the country, all who are worthy.

Since joining the campaign, my job has been to create a pipeline for young people to become authentically engaged in the political process and see the benefits of a Hillary Clinton presidency. A presidency, that believes in racial justice, that wants to rebuild the middle class, create pathways to better education and reform our criminal justice system. So last month, I left our campaign headquarters in Brooklyn and returned, to get out the vote in Philadelphia, where for me -- it all started. Philly, the city that raised me but little did I know, that I would be reminded why this campaign is life or death for so many.

Today (November 2nd), I sat surrounded by family members as we celebrated the life of my cousin Kyle, who was shot and killed just weeks after I returned home. I sat, tears falling -- holding the hand of some unknown relative, as looked into a casket that held the body of a man I grew up thinking was larger than life. A man my whole family considered to be a "gentle giant" but even he wasn't bulletproof and he's not the only one.

In Philadelphia, eighthly-five percent of homicide victims are African American and nationally African Americans are victims of nearly half of all homicides, despite representing only 13% of the population. So although, much progress has been made to reduce gun violence nation-wide, unfortunately, 30,000 Americans are still murdered by them yearly. So when asked, why I support Hillary Clinton for President, I do so because I never want another person to lose someone to the barrel of a gun. To be forced to bury a loved one prematurely and to live with the knowledge that it was preventable.

We can help end gun violence, we can build communities we can all be proud of and it starts with electing Hillary Clinton for President.
Calling all HuffPost superfans!
Sign up for membership to become a founding member and help shape HuffPost's next chapter