All it takes is one brave soul to stand up against hate.
An image going viral around the world shows 42-year-old Tess Asplund standing defiant, with a fist raised, against hundreds of neo-Nazis marching through the streets of Borlänge, Sweden, on Sunday.
"It was an impulse. I was so angry, I just went out into the street," Asplund told the Guardian. "I was thinking: 'hell no, they can't march here!' I had this adrenaline. No Nazi is going to march here, it's not okay."
The paper reported that Asplund stands just 5'2" and weighs about 110 pounds -- yet she stood in the path of some 300 marching neo-Nazis, one of whom shoved her out of the way.
She's being praised across social media for her courage.
Photographer David Lagerlöf, who captured the image above, described the moment.
"These are the [Nordic Resistance Movement's] leadership figures slowly walking towards her, and it looks like hers and the leader's eyes meet, that they are staring at each other," he told the TT newswire, according to The Local. "When they are quite close to each other the police come along and push her away."
As The Local notes, Asplund is being compared on social media to a Swedish woman in 1985 who was also photographed standing up to neo-Nazis. Instead of raising a fist, she whacked one marcher right on his skinhead with her handbag:
Asplund told The Independent that the neo-Nazis should have been barred from marching.
Before You Go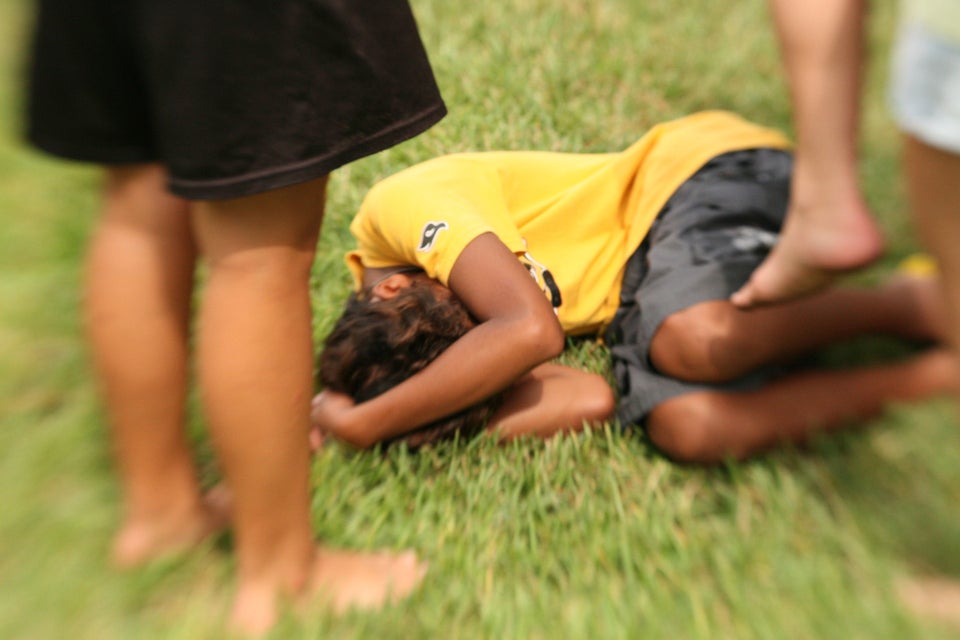 Fighting Racism And Discrimination Everyday