Poets Kai Davis and Miriam Harris have a message for the black men who claim they stand for black empowerment -- but disregard and disrespect black women while they do.
"We're on the same team, dumbass!"
The two represented Temple University when they performed their poem "Stay Woke" at the 2015 College Unions Poetry Slam Invitational. They called out black men with backwards ideologies that belittle the plight of black women. And where else would one find an abundance of this kind of person but social media?
"They uplift themselves and break women down in one fell swoop," the poets said about the men on their Twitter feeds.
"The same men that quote Malcolm X in defense of their misogyny forget their hero said 'the most disrespected person in America is the black woman,'" the duo said.
They also mention the black women who have fallen victim to police brutality and who rarely get as much attention as the men who face the same tragic fate -- an issue poet Porscha Olayiwola tackled in her recital.
"When you disrespect black women, you cut your roots at the source. Hashtag, I'm still a queen without you. Hashtag, you ain't s**t without me. Hashtag, stay woke!"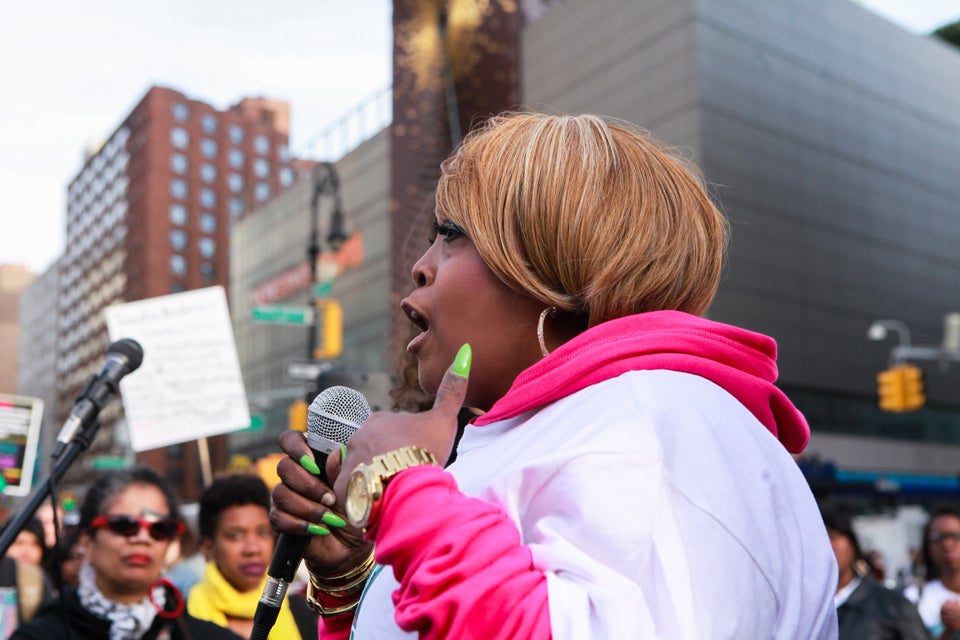 #SayHerName Vigil
Popular in the Community