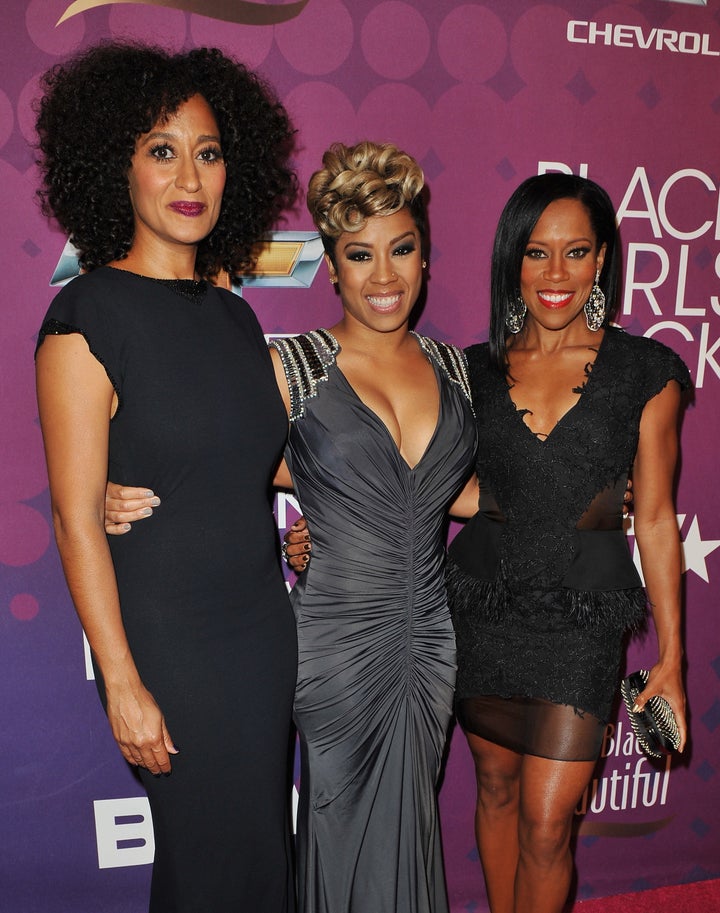 There is nothing more beautiful on this earth than a Black woman.
Since the beginning of time, Black women have been the envy of the planet. From Queen Nefertiti to Viola Davis their beauty is unblemished, and as the world continues to unfurl, this simple truth shall remain. A string of recent events where our sisters have been brutalized by the hands of our brothers has been deplorable to say the least. This foolishness has been allowed to go on for far too long. The day has arrived for most of my brothers and the world to recognize how we've become complicit in the degradation of Black women.
Through the years, there have been innumerable examples where the media refuses to acknowledge the violence against Black women. The complete show of disrespect has been appalling and disgusting. The countless amounts of unsolved cases involving the murder or kidnapping of a Black girl or Black woman makes one wonder if there is a conspiracy going on because there isn't a plausible justification for these demeaning practices. For 250 years, Black women were the backbones of two different Americas. They raised both White and Black children in a society that considered them second-class when they deserved first-class accommodations.
Let's be clear. The United States wouldn't be the nation it is today without the laborious work of Black women. On slave plantations, they were subjected to the most egregious forms of torture, but they still managed to raise the children that would provide the free back-breaking labor to make capitalism thrive. White slave masters viewed them as sexual objects that they could use at their discretion instead of viewing them as true queens. Black women had to bear the burden of being mothers to children who were neglected by their parents while their own children suffered daily. It is unfathomable to possibly understand their struggle for equality among their countrymen and women.
During the fight for civil rights, Black women were instrumental in providing the foundational cornerstones for the movement to become an overwhelming success, but they were reduced to the background. As the movement pressed forward, their organizational tactics led to triumph after triumph for their counterparts on the ground. Their lack of recognition remains as an irremovable stain on the movement itself. Despite all these unjust conditions, they've risen to the top time and again.
The past 30 years have been quite problematic for our community, ranging from unemployment to mass incarceration. One of our greatest tragedies within that time frame has to be the treatment of our women. Brothers, how did we let this become an epidemic? We can't keep driving down the same destructive path without addressing the problem. We've been the biggest co-conspirators against our sisters when they've been the fortuitous backbone of our communities for centuries. They're the extension of our bloodline and without them we're doomed to fail. We must end all forms of negativity towards them because it's the right thing to do. When you see a sister, you should see your mother, grandmother, great-grandmother and everything they've done to make our race pristine. They deserve more respect and more love from us and the world.
Here is a lyrical excerpt from the late rapper Tupac Shakur's song, "Keep Ya Head Up":
You know it makes me unhappy. when brothas make babies, and leave a young mother to be a pappy / And since we all came from a woman, got our name from a woman and our game from a woman, I wonder why we take from our women, why we rape our women, do we hate our women? / I think it's time to kill for our women, time to heal our women, be real to our women.
No truer words have been spoken. The time is now. After everything we've done to our sisters, the unbreakable loyalty they have for us is a testament to their beauty. Brothers, be the kings that you were intended to be and crown our queens with the honor they deserve. Stop the irrational violence, refrain from the insensitive name-calling and end the unnecessary street harassment.
Black women are more than the wretched stereotypes that people see on cable network stations. Black women are holding their own in corporate America. Black women are running their households with supreme efficiency. Black women are yearning for their brothers to love them unconditionally. Black women are undeniably beautiful.
Popular in the Community