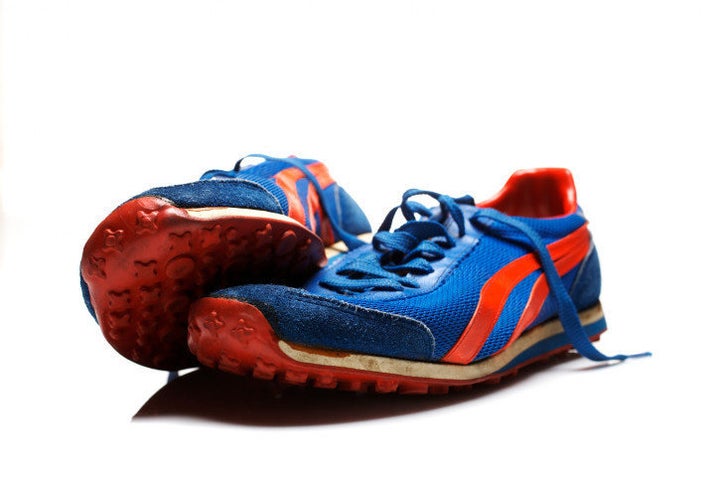 We grew up in Tennessee and Georgia, where traditional southern spreads are the norm (in the middle of the week) and being "healthy" has two different meanings. When discussing obesity in the United States, these states are always at the top of the list. But the times are a changing and contrary to popular belief, obesity isn't just a problem for the South. Obesity has become a nationwide epidemic. Cultural norms typically associated with the "Stroke Belt," have spawned some very scary, but real statistics.
In 2009 we created Black Girls RUN!, to encourage African-American women to make fitness a priority and become a more health conscious society and subsequently aid in lowering the number of chronic diseases associated with an unhealthy diet. We wanted to dispel all the myths that we, along with other African-American women, had ever heard and believed. Like, being "thick" and "big-boned" were perfectly fine or having salon-fresh hair was more important than exercising and our personal favorite, black women don't run (recreationally).
Our personal experiences with sports and being healthy are quite different. While we both have always been somewhat health conscience, after many years of playing soccer, Ashley had to learn how to reinvent herself as an athlete while struggling with emotional eating. I, on the other hand, didn't find my love for being healthy until my early twenties. Even then, I dealt with eating disorders that continued well into my adult years. We are the first to admit that we haven't always been immune to societal pressures and the constant bombarding of images of svelte models and voluptuous video girls. And we're all too familiar with not only being overweight, but the psychological toll of being overweight and the struggle to lose it. But we both knew that we didn't want to succumb to the same obesity-related diseases and illnesses as many of our family members had, nor continue down a path that was physically and emotionally unhealthy.
What started out as a way to share our own fitness journey through running has led to the development and launch of more than 60 Black Girls RUN! running groups across the nation. The groups range from the most novice to the most experienced runner, in hopes to educate African-American women about health and fitness and provide a support system to help them reach their goals. The movement has been extremely successful with thousands of women joining in and making a commitment to defy the odds and take charge of their own health.
But what we've realized is that convincing others to do the same, isn't as easy as looking at the statistics. Even with the amount of progress that we've made thus far, we know that our work just doesn't stop here. Our goal is to truly create a movement that will introduce running to women who thought that they never could. We've found that some women are completely intimidated by the thought of running. From "I think I'm too big to run," to "I'm too old to run," we realize that running may not be for everyone. Unlike basketball or softball, running is not a sport that our community is familiar with. Therefore, we've found that there is a knowledge gap with running and how to get started and/or participate. Not to mention, black women have historically been underrepresented in long distance and endurance sports, particularly in the United States.
This fall, we're excited to launch our "Walk Before You Run" campaign to further encourage individuals who aren't quite ready to get running, but want to start their own health journey somewhere.
Interested in becoming a part of the Black Girls RUN! Nation? Visit the website Black Girls RUN! for more information. You can also find us on Facebook or Twitter.
Popular in the Community