 (Reuters Health) - A number of obstacles may stand between a person and exercise, and hairstyles may be one of them for African-American women, according to a new study.
Researchers found about two of every five African-American women said they avoid exercise because of concerns about their hair, and researchers say that is concerning given the United States' obesity epidemic.
"As an African-American woman, I have that problem, and my friends have that problem. So I wondered if my patients had that problem," said Dr. Amy McMichael, the study's senior researcher and a dermatologist at the Wake Forest University School of Medicine in Winston-Salem, North Carolina.
McMichael and her colleagues, who published their findings in the Archives of Dermatology on Monday, said hair care can be tedious and costly for African-American women.
Rochelle Mosley, who owns Salon 804 in the Harlem neighborhood of New York City, told Reuters Health some of her African-American clients come in once per week to get their hair straightened at a cost of about $40.
They may not want to wash their hair more than once a week to keep their hairstyle, and may avoid sweating because of that.
To find out if women were putting hair above their health, the researchers surveyed 103 African-American women who came to the dermatology clinic at Wake Forest University in October 2007.
They found that more than half of the women were exercising for less than 75 minutes per week, which is less than the U.S. Department of Health and Human Services' recommendation of 150 minutes of moderate-intensity exercise.
That's also less than U.S. women on average, according to a 2007 study from the U.S. Centers for Disease Control and Prevention that found about half of all U.S. women were exercising close to 150 minutes per week.
More than a quarter of the women in the new study said they didn't exercise at all.
About a third of the women said they exercise less than they'd like because of their hair, and half said they have considered changing their hair for exercise.
McMichael and her colleagues found that women who avoided exercise because of their hair were almost three times less likely to meet the recommended physical activity guidelines. That finding, however, could have been due to chance.
Also, scalp issues, such as itching and dandruff, played a role in the women's decision-making process.
SALON OWNER NOT SURPRISED
McMichael also admits that they only surveyed African-American women, and they can't say whether this is a problem shared by other ethnicities.
"It is a really important conversation that African-American women want to have, and they're looking for solutions," said McMichael.
Salon 804's Mosley told Reuters Health that she's not surprised by the findings based on her 22 years in business.
Previously, studies have connected people who get their hair done and their overall health. Some barbershops and salons even act as health clinics (see Reuters article of June 29, 2011 here: reut.rs/WjFXgB).
Mosley added that some women schedule their visits around their exercise schedule, but she also tries to find a hairstyle that will work with physical activity.
"If you don't have a healthy body then you aren't going to have any hair to fix," she said.
SOURCE: bit.ly/WjBo5P Archives of Dermatology, online December 17, 2012.
Before You Go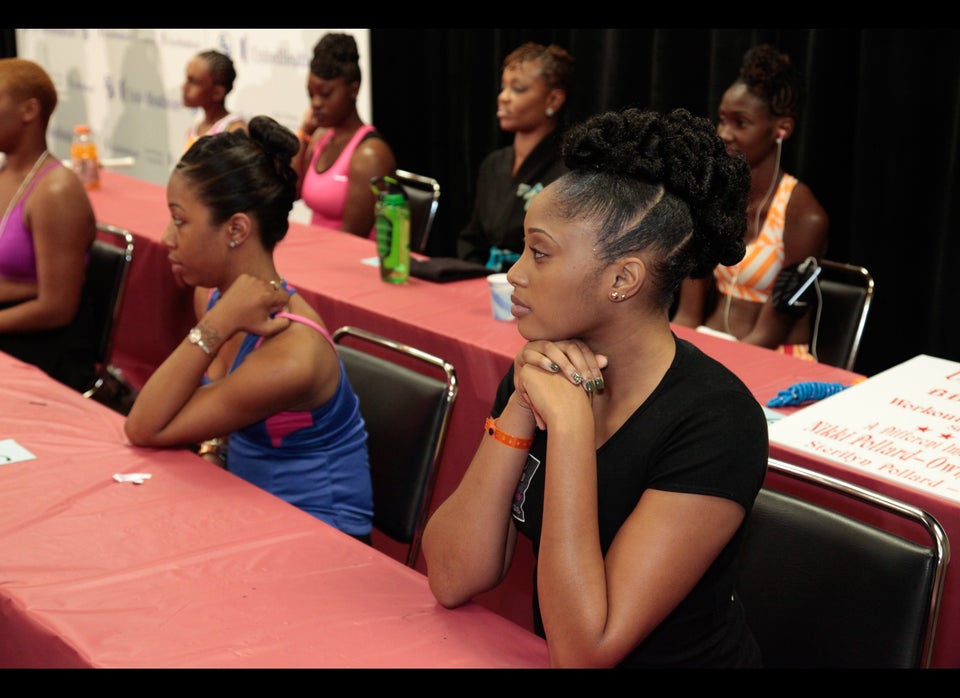 Bronner Bros. 2012 "Hair Fitness" Competition
Popular in the Community