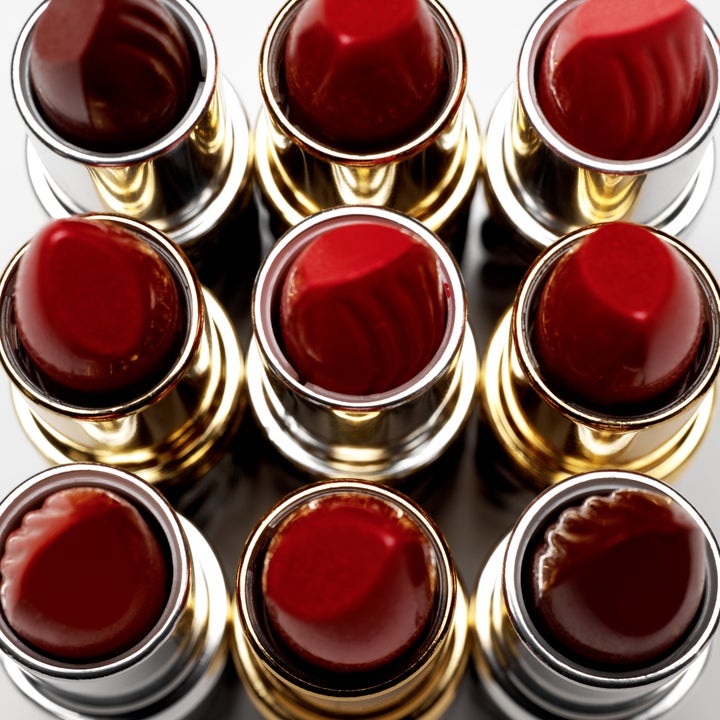 Discrimination is a real issue in life that can put a damper on our spirit and self-esteem. Unfortunately, women of color experience this practice at cosmetic counters or any place they attempt to purchase foundations in their shade. They also commonly experience what About.com race relations specialist Nadra Kareem Nittle calls "colorism." She explains:
Colorism is a practice of discrimination by which those with lighter skin are treated more favorably than those with darker skin. In the African-American community, this traditionally played out via the paper bag test. Those lighter than the standard paper lunch bag were allowed entry into fraternities, sororities and other realms of black upper class life, while dark-skinned blacks were excluded. The Spike Lee film "School Daze" is an exploration of colorism.
Makeup companies are treating foundation shades for women of color like fraternities, discriminating against what they will let in and -- even more frustrating -- what they will drop.
I recently visited a Duane Reade in the heart of New York City and found that L'Oreal had 16 shades for lighter-skinned Caucasian women and only seven shades for women of color. (I'm including Asian and Latino women, along with African-American women). Revlon Color Stay had 22 shades of lighter foundation but only six shades for women of color. Neutrogena and Almay offered none. I did find several lines that were specific to women of color, such as Iman Cosmetics. This amazing line, created by the African supermodel, has undertone challenges down to a science. Duane Reade also carries the Cover Girl Queen Collection, a line specifically for women of color. I'm happy that the Duane Reade Look stores in NYC will carry the amazing Becca cosmetics (formally discontinued in Sephora). Australian founder and makeup artist Rebecca Morrice Williams formulated this line because of her frustration with not being able to find the perfect foundations in a multitude of shades. Now they are available in the very line she created. So if you seek, you can find. But again, this in New York City. I'm wondering how women of color in the Midwest are doing?
I moved on to Macy's and found that most of the Estee-Lauder-owned companies fared pretty well, with Clinique and Bobbie Brown offering a substantial variety. But lines like Chanel had close to none. They did just announce that they are adding shades to accommodate women of color. So did women of color just move to France in 2011? And what happened to Shiseido, who used to have so many shades and undertones that reflected the many hues of Asian women? Now the majority of the shades are for lighter skin. I visited Fashion Fair, which is iconic with African-American women over the age of 40, but had no traffic and couldn't compete with the under-40 party going on at the MAC counter. I have faith that newly named creative director Sam Fine will get the word out and the party started again with marketing that appeals to all ages.
Back to the party at the MAC counter. They are ahead of the game in their attempt to have a shade for everyone, and they are always adding on. With their very sensationalized makeup artists from every nationality on the planet, and brilliant marketing, they make purchasing makeup like going to a hip party where everyone is included. The only prerequisite is that it doesn't break out your skin. Sorry, that's a party I personally have to skip. I did have the chance to speak with counter manager Sarah-Jannat, a stunning woman who grew up in South Africa, who says it's very popular there, as well. She shared with me that both her parents are from Uganda, and she is much darker than most South Africans, which can create self-esteem issues for young girls growing up. Imagine that issue being reconfirmed at the makeup counter. She explained that with MAC, it was love at first sight -- specifically, love at the sight of a foundation that matched her beautiful, chocolate skin. She's been in America working for MAC for almost five years now.
So what's the solution to this problem? Women of all colors need to feel empowered and beautiful first on the inside, and then on the outside, but what are major cosmetic companies telling us? Are they saying that beauty stops at this shade and doesn't include us? Or that beauty should be segregated and that you should be happy with the companies that do have your shade (but don't apply here; we don't want your business)? I had the chance to speak with several makeup artists, beauty advocates and consumers who share in this frustration. I also spoke with one of the founders of Makeup Artist Against Complexion Discrimination. Stay tuned next week as I continue to address this issue, and remember to stay confident in your own unique beauty.
Calling all HuffPost superfans!
Sign up for membership to become a founding member and help shape HuffPost's next chapter