Often when one thinks of movers and shakers at the forefront of business innovation, the image that comes to mind is of a man, and usually a Caucasian man at that—perhaps an Asian man.
Yet we also know that innovation is often an outgrowth of diversity. Diversity of experience. Diversity of perspective. One way or another, it comes from looking at a problem in a new way.
Would it not stand to reason then, that the people we should be looking to first and foremost for indications of future trends would not represent the traditionally dominant perspective?
Enter the Black woman with technical training and a commitment to serving her community. I interviewed 5 such women about the future trajectory of business, but I did it in a unique way.
Instead of asking them what they thought the next thing was, I simply asked them what their next thing would be, if they had to create some business other than the work they were already doing. Their responses paint quite a picture of our collective future.
The Women Speak the Future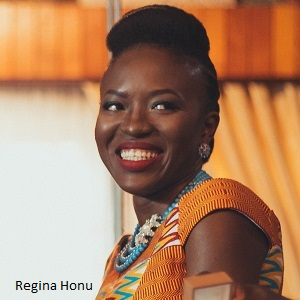 Regina Honu of software development firm, Soronko Solutions, says this about her possible entrepreneurial endeavor. "I would start a coding and human centered design school for women and girls in West Africa. I want to change the narrative. We need the female perspective in the technology that is being created. We also need women and girls to lead the change in Africa using innovation and technology to solve its many problems."
I strongly agree with her. What new solutions to problems no one else is even addressing might emerge from these girls, once adequate investment is made in them?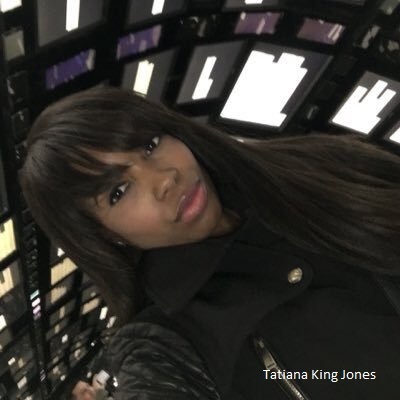 Tatiana King Jones of the "urban geek" Fan Bros Show would, ..." create a startup that develops gaming mobile apps. Gaming has always been a part of my DNA and I have grown up constantly saying things like "I can make a better game!" or "I have the best idea for a game!".... My dream has always been to harness my analytical and creative abilities into a workshop where ideas turned into reality."
To say that gaming is a growth industry is not exactly breaking news. But it shows us again that new voices are wanting to be heard, and that the gaming industry has far more growth ahead of it than behind it, as those voices and their audiences emerge.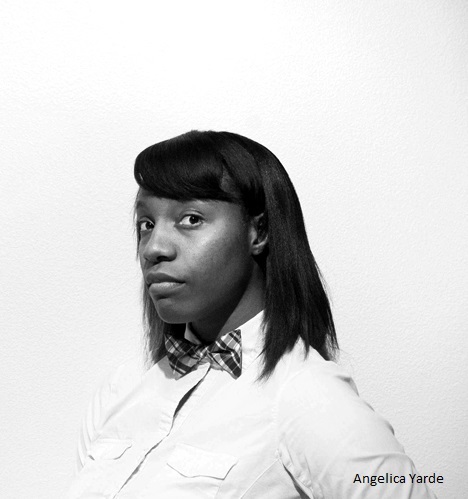 Angelica Yarde of branding and design firm Sevenality, had a totally new direction in mind for her work, serving a very specific demographic's needs. "I would create an online fitness program catering to women of color. I think there are some great people in the fitness space right now, but nothing online specifically for women of color. It would feature videos, articles, and programs created by health professionals to help create empowerment and positive self-acceptance within the target market."
Angelica is combining her technical prowess with her desire to serve the health of women who aren't finding a lot of options targeted to them. And she is doing it in a totally new way, leveraging technology to fulfill the need. Her online focus will allow her to reach women who live in locations that don't provide a local community of support for new health habits.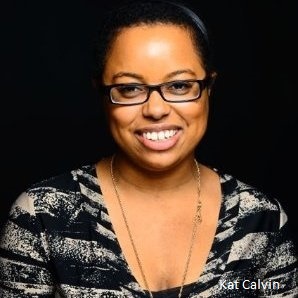 Kat Calvin of Michelle in Training, a non-profit that teaches professional and life skills to high school girls, sees herself working to shift the public conversation. She shared, "... it would be a business that focuses on finding fun and joy in the everyday. We're so focused on negativity in social media, and even the mainstream media, when there is so much to be joyful about. I would find a way to help people find that."
Here we see evidence of a growing trend toward more positive ways of storying our collective lives. I've often said myself, if you want a better life, you need to start telling a better story about the life you've already had. I know of several consultants now working exclusively with the topic of storytelling in business, and I believe this is just the beginning of a new sub-industry.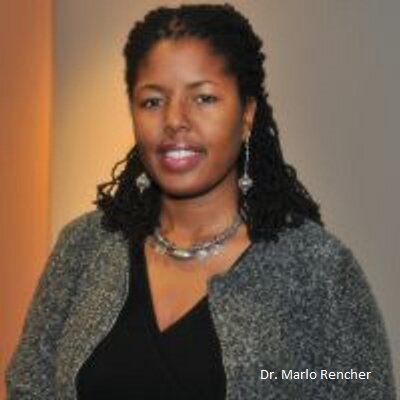 Finally I'll leave you with the insights of Dr. Marlo Rencher of the Center for Innovation and Entrepreneurship at Cleary University, who offered, "I would start a business that would remove a significant barrier for businesses trying to scale. My startup would enable businesses to document their processes quickly, easily and socially. It would also allow founders to know whether or not how they do business is effective. I've been wrestling with the problem for a while--I've even got a prototype. I'm sure that it is a problem worth solving."
Marlo reveals the increasing role that group-sourced creative development is to play in our lives. By leveraging technology, she can provide businesses with a way to not just document their processes, a crucial step for any growing business to take that far too many overlook until it is too late, but to do it in a way that taps into the brilliance of many minds cooperating as one.
In summary, the future of innovation will likely be found within:
Providing technical education to marginalized groups to foster more innovation
New perspectives in gaming that appeal to new audiences
The use of technology to serve the health needs of women without strong local communities supporting health changes
Storytelling as a personal transformation and business success tool
Online crowdsourcing for even the most technical of business decisions and functions
How about you? If you were to answer the question of what your next business endeavor would be if you had to change fields, what would you see as the most open and exciting path forward? The future may just agree with you.
Indigo Ocean Dutton is a business consultant for conscious entrepreneurs at Awaken Business Consulting. Get her free business resource guide there or connect with her on Twitter.
Popular in the Community