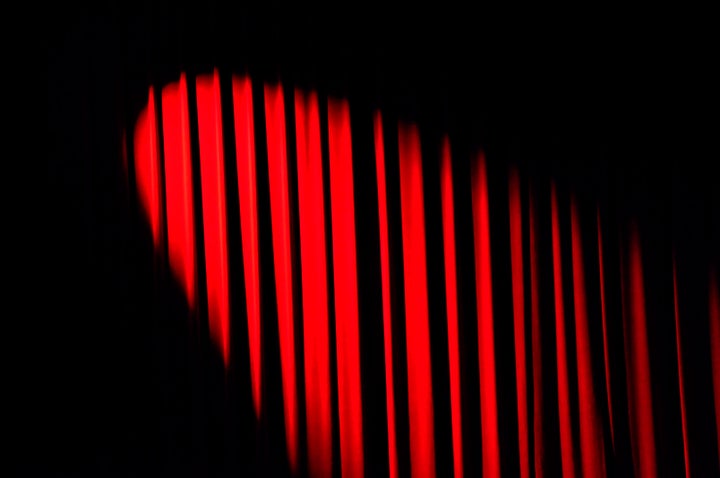 "We write because we believe the human spirit cannot be tamed and should not be trained," stated the beloved poet, writer, commentator, activist, and educator Nikki Giovanni. This is the spirit that is coming alive in the theater community in the United States among Black women playwrights. Reflecting changes in society that have catalyzed the need for diverse voices to be heard, there has been an increase in Black women contemporary playwrights whose plays have recently appeared on Broadway and the national theater circuit. These prominent playwrights and their plays include Suzan-Lori Parks's new edition of the Gershwins-DuBose Heyward opera Porgy and Bess; Lynn Nottage's By the Way, Meet Vera Stark, a satirical look at the tense relationship between a white actress and her maid; Lydia R. Diamond's Stick Fly, about today's Black middle class and the complexity of their relationships; and Katori Hall's The Mountaintop, about the life and times of Dr. Martin Luther King, Jr. Also, in local theaters nationwide, there are more plays being penned by Black women, and the trend is present in Hollywood where the tri-annual production of short contemporary plays written by and about Black women will be presented this autumn in Black Women: State of the Union (BWSOTU) at the Skylight Theatre from October 19 through November 18, 2012.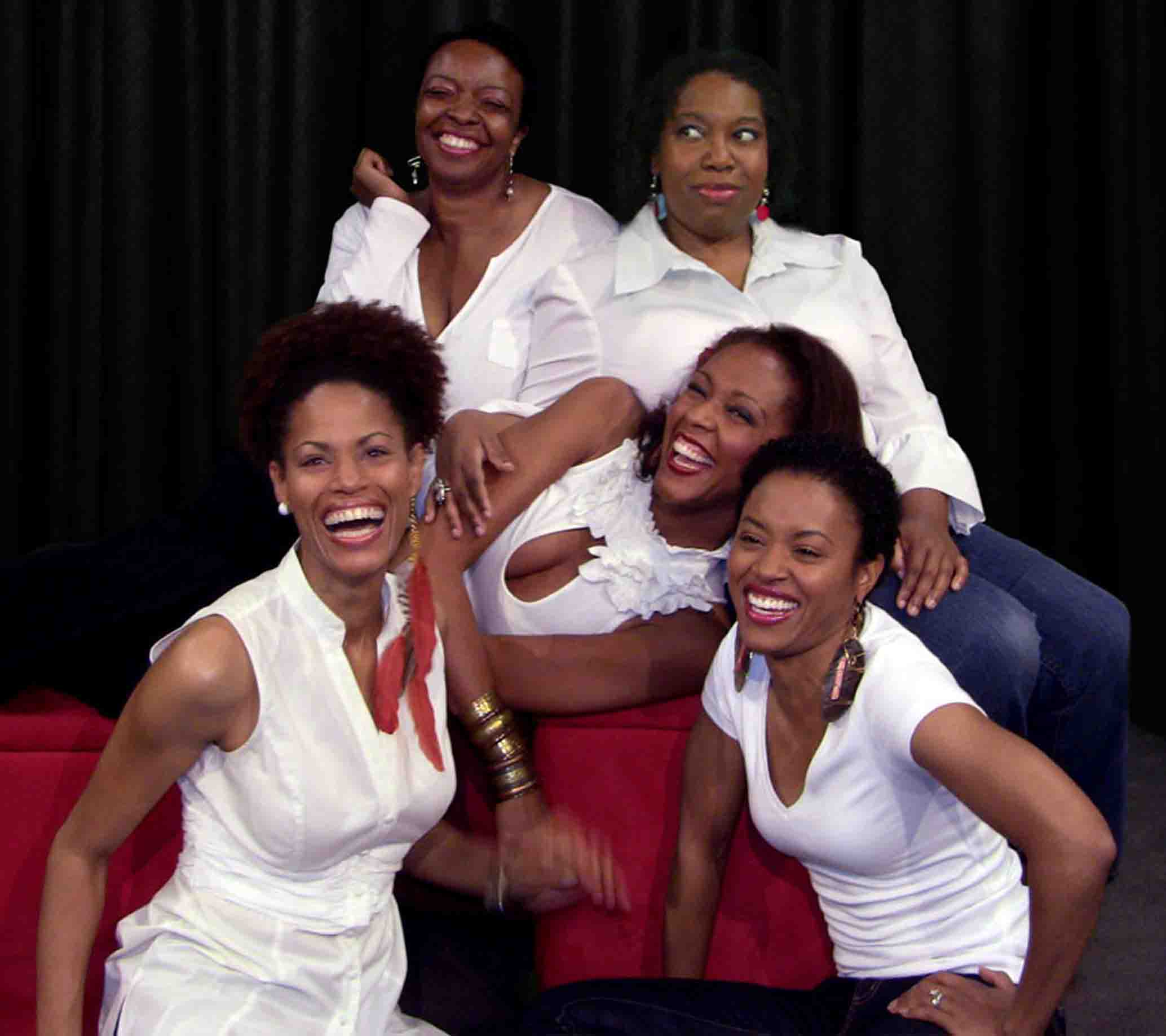 BWSOTU producting team: pictured top, left to right: Tamika Simpkins, Kila Kitu; middle: Michelle Flowers; bottom, left to right: Lee Sherman, Lony'e Perrine. Photo cred: BWSOTU
The theme of BWSOTU is "Taking Flight," an entertaining exploration of the challenges and achievements of Black women in contemporary America. This thought-provoking and interactive production highlights the painful effects of violence and racism that still plague our community and how women attempt to navigate the maze. Contrasted against this ongoing struggle is the reality that Black women today are also transcending boundaries and barriers and increasingly emerging as leaders, innovators, and artists who are admired around the world. This interesting juxtaposition is also explored in the production.
A review by Backstage described BWSOTU as "carefully pieced together from a mix of new material, this is a cohesive and satisfying program." BWSOTU uses theater to educate and increase awareness of various issues that impact Black women in order to examine and rejoice together in several ways, including: sharing in the creative and healing powers of performance to challenge racist and sexist representations of Black women in the media, fostering self-esteem building discussions, and connecting Black women and girls through various outreach efforts.
The diversity in content and increase in the number of plays being written by and about Black women reflects the ways in which the representation of Black women is expanding in the media and in society. While we hail the "Michelle Obama Mystique" where we see more educated, poised, and resilient Black women, at the same time there is a prevalence of materialistic and disparagingly stereotypical representations of Black women in reality shows such as Basketball Wives and Love & Hip Hop: Atlanta. Yet, there is an increase in the variety of ways that we are portrayed and that we portray ourselves. This trend offers a fresh perspective on our lives, as art imitates life.
BWSOTU stands on the shoulders of legendary Black female playwrights including Lorraine Hansberry, who wrote the first play written by a Black woman that appeared on Broadway, A Raisin in the Sun. Of course, the 1975 experimental choreopoem by Ntozake Shange, titled For Colored Girls Who Have Considered Suicide When the Rainbow Is Enuf, has been the quintessential Black woman's play, and rightly so because the issues in that piece still resonate today. However, it is refreshing to see new life and new topics that speak to where we are, and where we aim to be.
BWSOTU reflects a larger trend. Today's Black female playwrights include a variety of new voices. To name a few, there is Sigrid Gilmer whose plays include: Harry and the Thief, The Great White Way, Ball Game, Axiom, and Slavey. Lisa B. Thompson is a professor and playwright, and author of Beyond the Black Lady: Sexuality and the New African American Middle Class, and the play Single Black Female. Other playwrights include: actress Charlayne Woodard, who penned Pretty Fire, Neat, In Real Life, and Flight; Ifa Bayeza, who is known for The Ballad of Emmett Till, Amistad Voices, Club Harlem, and Homer G and the Rhapsodies; Anna Deavere Smith of Fires in the Mirror and Twilight: Los Angeles; Radha Blank's Kenya, Seed, Nannyland, Reverb, Casket Sharp, and American Schemes; Dael Orlandersmith, who is known for Beauty's Daughter and Yellowman; Danai Gurira's The Convert; and Christina Anderson's Good Goods. The themes range greatly in time period, setting, and content from social and political themes throughout the African Diaspora to sports to satire and irony set in the future. The writing offers a more complex narrative about Black women and demonstrates that creativity cannot be tamed and should not be trained, and that is good news.
BWSOTU 2012 includes short plays by some of the aforementioned leading Black female playwrights, such as Sigrid Gilmer, who pokes fun at the representations of Black women in recent feature films in the play called Black Simulacra; Lisa B. Thompson's I Don't Want to Be..., about the ties of survival that strengthen the mothers of innocent crime victims; Kellie Roberts' Evolutionary, regarding the need for humor in the post-Civil Rights Era; Tanya Alexander-Henderson's Ritual, a poetic inspirational meditation; and Penelope Lowder's The Follicle Prison War, a hilarious parody about notions of beauty and hair weaves set in the future.

For more information including videos about BWSOTU 2012 and clips from BWSOTU 2009, please visit www.bwsotu.org.
Calling all HuffPost superfans!
Sign up for membership to become a founding member and help shape HuffPost's next chapter