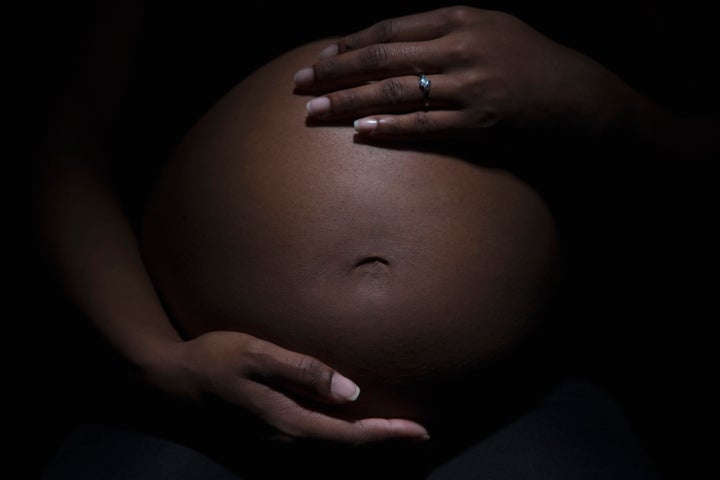 In May, we in the United States mark a day when millions of women are celebrated for being a Mom. Unfortunately, access to healthy motherhood is dramatically reduced for black women compared to white women, as black women's maternal mortality rate is three-to-four times that of white women, a statistic which embodies our stratified society. Currently, almost a third of black and brown women who are of reproductive age are enrolled in Medicaid. These women rely on Medicaid to provide access to reproductive healthcare including prenatal care and the medical treatments needed for delivery and post-delivery.
Instead of finding new ways to cut Medicaid's budget, the U.S. Congress should create subsidies for mothers to receive the full range of reproductive health care. At the same time, the federal government should take action to level the economic turf for women of color by changing the rules for government benefits that continue to discriminate against them: Social Security and unemployment insurance, as well as greater access to low-interest home loans and providing them the tax benefits of home ownership. The federal government should also create inducements for employers to provide standard benefits for their staff members, including health insurance, paid sick and parental leaves, and plus college savings plans. Many factors contribute to the high mortality rate for black mothers; one important factor is wealth.
Today, black women's median wealth is $200, and for Latina women it is $100, compared to $15,640 for a single white woman. For single women who are parents, the statistics become more dire ― black women have $0 in wealth and Latina women have $50, compared to a white woman's $14,600. These numbers hold despite the fact that black and brown women are more likely to be members of the paid workforce than their white counterparts. One might argue this is a consequence of single motherhood. However, among married women, the poverty rate for African American women is more than two times that of white women, and for Latina women the poverty rate is four times that of white women. No surprise given the wage and employment discrimination experienced by men of color.
For black, expectant moms, wealth impacts the choices they make about employment: insurance, pre-term care (appointments and prenatal vitamins), maternity leave (taking off before the baby is born or one to four months of unpaid leave postpartum), housing (renting or buying), and how they begin to invest in the futures of their newborn or unborn children (college bonds or savings accounts). How else might wealth affect black women's wombs? Today, more and more women are choosing to delay motherhood as they focus on educational attainment and career advancement. Women across races are having children later in life. Older new mothers experience higher maternal mortality rates, and for black women already at risk, those who have pregnancies past-35 years old have heightened vulnerability.
As for those who delayed trying and find themselves unable to conceive, the economics of race may shut out them out of fertility treatments at this point in their lives as well, denying them the opportunity to experience the profound joy of motherhood.
The average cost of a round of in vitro with "fresh" eggs, eggs that have not been frozen, is $8,158 according to RESOLVE: The National Infertility Association. The cost of freezing one's eggs to support family planning is limited to the wealthy, as the process costs between $4,990 and $15,000. How might a black woman with $200 dollars of wealth or a Latina woman with $100 dollars of wealth ever afford such a procedure?
The U.S. Senate is currently considering the American Health Care Act, and now as throughout the nation's history, those seeking public support for cutting Medicaid and access to family planning services nationwide are appealing to the worst instincts around race and class.
Having digested their Mother's Day brunch, our Senators should keep in mind the women of color whose reproductive choices ― from contraception to maternal care to fertility treatments ― are constrained by the economic consequences of being black in America. Call your senator, particularly if he or she campaigns on being "family friendly."
(Kylie Patterson is the Senior Program Manager for the Racial Wealth Divide Initiative at CFED and New Leaders Council Fellow; Dawn Godbolt is a Health Equity Fellow at the Center for Global Policy Solutions. Both are participants in the Allies Reaching for Community Health Equity Public Voices Fellowship with The OpEd Project.)
Popular in the Community