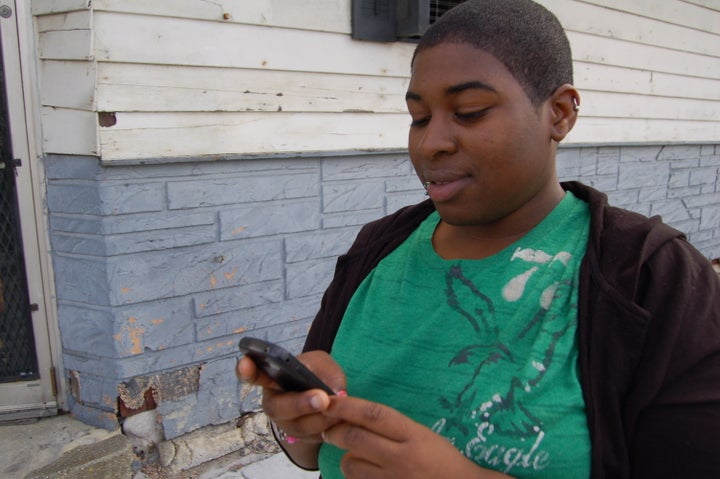 The recent death of Rodney King reminds us of many things, not least of which is how important technology can be in the pursuit of justice. The videotape of the beating of King by Los Angeles police in 1991 challenged our nation to take seriously claims from communities of color that they experience police brutality routinely. Fast forward to the 21st century and we can point to repeated examples where new forms of technology provide evidence in the brutal deaths of young black men-- Oscar Grant (cell phone video), Derrion Albert (cell phone video), and now Trayvon Martin (cell phone call). When Trayvon's parents wanted justice for their son they turned to new media, mounting an online petition through Change.org to pressure prosecutors to charge George Zimmerman with his death. Sadly, it seems we still need new media to aid in our pursuit of the killers of, in particular, young people of color.

As the 2012 election approaches it is important to realize how young people, especially youth of color, are using new media to amplify their voices in the political realm. While we know Obama'a 2008 campaign used social media to reach and mobilize young voters, we are less familiar with innovative ways youth of color are circumventing political elites and engaging in a new form of politics called participatory politics. That's the term researchers in the MacArthur Foundation Research Network on Youth and Participatory Politics use to describe acts such as starting a political group online, circulating a blog about a political issue, or forwarding political videos to friends. Like traditional political acts they address issues of public concern. The difference is that participatory acts are interactive, peer-based, and do not defer to elites or formal institutions. They are also tied to digital or new media platforms that facilitate and amplify young people's actions.

To explore the impact of participatory politics, the survey research team, led by Cathy Cohen and Joseph Kahne, conducted a nationally representative survey of 3,000 young people aged 15-25. The findings in that just-released report, Participatory Politics: New Media and Youth Political Action, indicate that black and Asian-American youth are the most avid users of new media, using online venues to pursue interests and engage politically. Specifically, black and Asian-American youth are more likely than white and Latino youth to use digital platforms such as Facebook to communicate with family and friends. They are also more likely to use new media for interest and hobby-driven activities. Moreover, black and Asian-American youth are more likely than white and Latino youth to pursue political news online. And most importantly, black youth participate in participatory politics at rates equal to or slightly higher than white, Latino and Asian-American youth.

In contrast to claims that young people of color are using their digital dominance to waste time on the Internet, we might be witnessing a new form of the digital divide where black and Asian-American youth use new media more regularly than white youth for friendship, interests and participatory-activities and politics. If participatory politics can be harnessed so young people gain access to and control over their politics, then we might expect that young blacks and Asian Americans, whose voices are often marginalized and silenced, will gain greatly from these new forms of expression and political activity.

A key question that emerges from these findings is "Are we prepared to provide the resources, supports and media literacy training necessary for youth of color to transfer their digital social capital into influence in the political realm?" Record numbers of young blacks and Latinos went to the polls in 2008. A number of states responded by making it more difficult for young people to register to vote, under the cloak of fighting fraud. Will we respond similarly to the opening of the political realm through participatory politics? Will we give young people the chance to use new media to pursue their own political agenda or only to respond to yet another unnecessary tragedy? Participatory politics offers a political realm where voices of young people are at the center and driving the agenda. Are we prepared to embrace their innovation, support their engagement, and give them greater control, voice, and potentially influence over the issues that matter most in their lives?
Popular in the Community