This is the stuff of legends and folklore: A notorious pirate, a captured ship and a terrible wreck.
Nearly 300 years have passed since the infamous pirate, Blackbeard, sank his ship, the Queen Anne's Revenge. But on Oct. 28, archaeologists retrieved five cannons and two large concretions from the wreck off the coast Beaufort, N.C. Each cannon weighs between 2,000 and 3,000 pounds, with one speculated to be of Swedish origin, reflecting Blackbeard's unique interest in foreign-made weaponry.
First discovered in 1996, the wreck has since become the site of concerted archaeological effort under North Carolina's Department of Cultural Resources. Thus far, 280,000 artifacts have been recovered, which according to the research team, includes "cannons, anchors, gold dust, animal bones, lead shot, medical and scientific instruments, and much more."
Nonetheless, Monday's retrieval marks the largest recovery of cannons at one time, according to the N.C. Department of Cultural Resources -- a booty even the infamous plunderer could be proud of.
Before You Go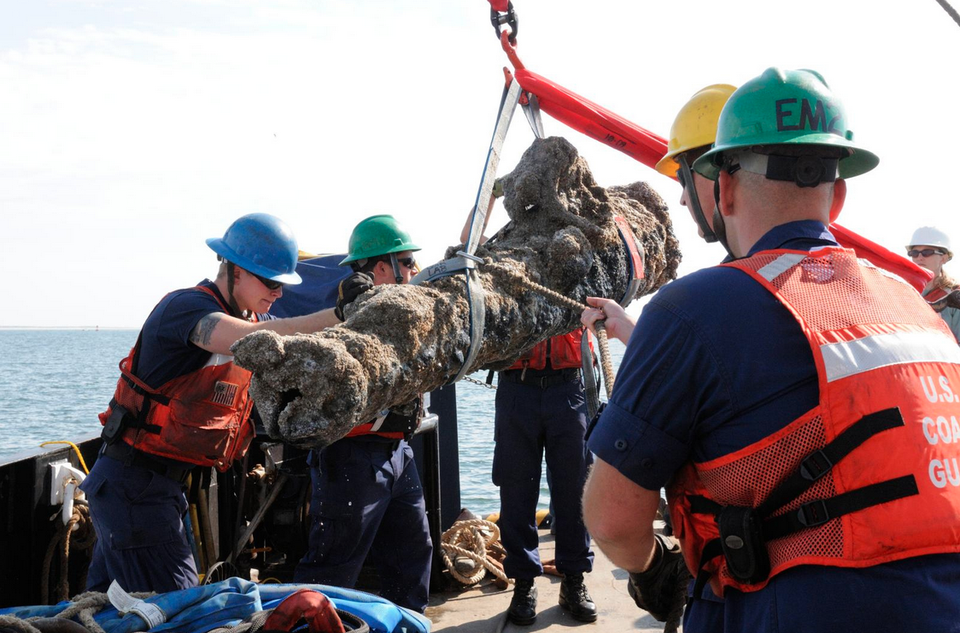 Blackbeard's Cannons Retrieved
Popular in the Community