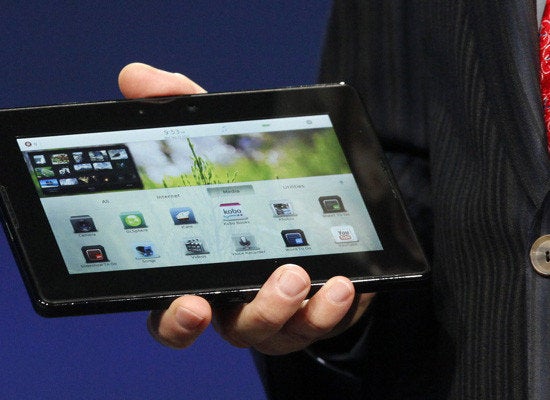 In a move to compete with Google's popular mobile platform, RIM has announced that its forthcoming BlackBerry PlayBook tablet will support Android applications.
Silicon Alley Insider points out that the BlackBerry Tablet OS will support apps designed for handset-optimized Adroid 2.3 (Gingerbread), rather than those compatible with tablet-specific Android 3.0 (Honeycomb). Still, the move will greatly expand the number of apps available to the PlayBook.
Customers who opt for Android apps on their PlayBook will also have to download an "app player" via RIM's BlackBerry App World online marketplace. According to Boy Genius Report, "RIM is also offering a suite of tools for Android developers that will allow them to easily port their existing apps to the PlayBook for distribution through BlackBerry App World."
The 7-inch PlayBook will launch on April 19. RIM stated in a press release that the "app players" won't be available until Summer 2011, so users will have to be patient. Nevertheless, RIM's decision to open the PlayBook to a large app catalogue could give the company a much needed leg up, given the fiercely competitive nature of the tablet market.
RIM's new QNX-based BlackBerry smartphones will also support Android apps. In addition, BlackBerry Java apps will be available on both the new mobile handsets and the BlackBerry tablet.
Popular in the Community