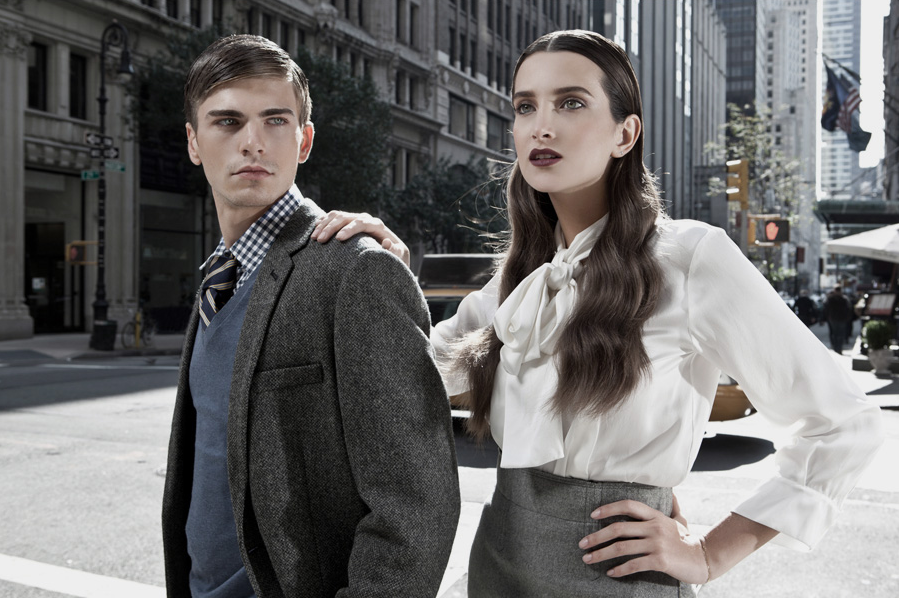 Maybe Blackbook365 just appeals to me because I'm as single as the shot of espresso in my soy latte, but I think this startup may be the most exciting new company I've seen in a long time.
Blackbook365 might be best described as Match.com meets The Sartorialist meets Gilt Groupe meets a group of Yentas. It's bespoke online dating with a side of highbrow editorial. Simple, innovative and filling a need in society.
The company has been in development since the summer and launched about two weeks ago, on Nov. 15, 2011, in New York City.
The founder, who's big in the New York City fashion scene and wants to remain anonymous for the time being, is herself married. But she got the idea for the company after chatting with a friend who kept having really disappointing online dating experiences.
They realized that the problem with online dating now is that there are so many guys on these sites that sorting through them all to find a decent one was almost a fulltime job. Since the women who rely on online dating the most seem to be the career-focused ones who have intense fulltime jobs, this is quite a dilemma.
Focus groups confirmed that, yes, it would be really cool if there were a way to cut through all the clutter and help women find just one really great guy. Turns out it's pretty hard for a woman to find a man who is successful, handsome, charming and most importantly -- commitment-oriented (no kidding!).
I don't mean to be all on my feminist high horse. I'm sure there is an equivalent problem for guys and Blackbook365 takes that into consideration. They will start featuring women in early 2012. And while the company launched in NYC, they have big plans to roll out in 26 cities next year. Dallas and Chicago are coming next and San Francisco and Los Angeles will follow soon after.
So how exactly does it work? It costs about $340 to be featured for one day on the website (price will vary with location). When compared with the monthly subscription fees for other online dating sites, the price is actually quite reasonable. Considering the Blackbook365 team spends about an hour with each featured individual and a professional photo shoot is part of the deal, it's quite the steal... especially if matches are made.
And hopefully matches will be made! It's a personalized matchmaking service, after all. Interested women sign up for the website and create a profile free of charge. They then have the option to contact the featured guy with a calling card that contains a personal message.
Once all the cards are collected, the Blackbook365 team puts together a list of the best matches based on the guy's wants. It's on the guy to start corresponding, but Blackbook365 is there to hold his hand. They have connections to all the hot new spots in the city and can help him set up a date and get exclusive reservations.
Soon Blackbook365 will start hosting cocktail parties and dinners. The team meets enough savvy singles that they can start to say, "Oh, she'd be great for him" and vice versa.
If it all sounds a bit like Fiddler on the Roof, be warned. There are actually plans to create a J Blackbook section of the website for Jewish singles as the company grows (hence the Yenta reference).
It's only been running for two weeks, so it's still too early to know if any matches have been made. But so far there are 60 guys lined up to be featured and about 40 calling cards sent in each day. This without any marketing efforts.
I was assured that Blackbok365 isn't trying to marry people off, just focusing on men who are ready to settle down. Sounds one and the same to me. But I'm intrigued and eagerly awaiting Blackbook365's arrival to San Francisco.