SYDNEY, Australia – Another racist incident is making headlines in Australia where three football players dressed in blackface for end-of-season celebrations, commonly referred to as "Mad Monday."
The trio, who play for a local Australian Rules Football (AFL) club in the state of Tasmania, dressed as tennis champions Serena and Venus Williams and Kenyan-born AFL player Aliir Aliir.
Photographs of the costumes surfaced on Facebook on Thursday, drawing immediate outrage from social media users.
"Some Australians still have no clue what is considered racist," Twitter user Francis Gonzalez tweeted. "This Mad Monday "costume" is clearly racist. And I'm a person who is fed up with today's over-the-top political correctness."
The latest racist incident involving players from the Penguin Football Club has left many Australians setting their "days without blackface incident in Australia" boards back to zero again, as many Twitter users quipped.
In a statement to HuffPost, Penguin Football Club said it was not aware the players "intended to dress in this manner" and that their behavior was "unacceptable in this day and age."
While the trio have been reprimanded, the club insisted that their "actions were never intended to be racist in any way" and "all they meant to do was dress as one of their sporting idols."
The players have apologized, and the league said it has put in place strategies "to ensure that this completely unacceptable behavior never happens again."
AFL Tasmania, the state's recognized AFL organization, told HuffPost that it vehemently disapproved of the behavior.
"We will be working with the league and club to get more information and to see how we can assist in providing education for the players," CEO Trisha squires said.
Speaking to the Australian Broadcasting Corp., Aboriginal activist Michael Mansell said the football club had to take "responsibility for any racist, sexist or offensive behavior."
"People enjoy playing their sports, but they are entertaining in front of the public and therefore they need to acknowledge the values that the public expects them to adhere to," he said. "This sort of racist behavior is offensive to most reasonable people."
Thursday's incident isn't the first time an AFL club has made headlines for dressing up in blackface.
Before You Go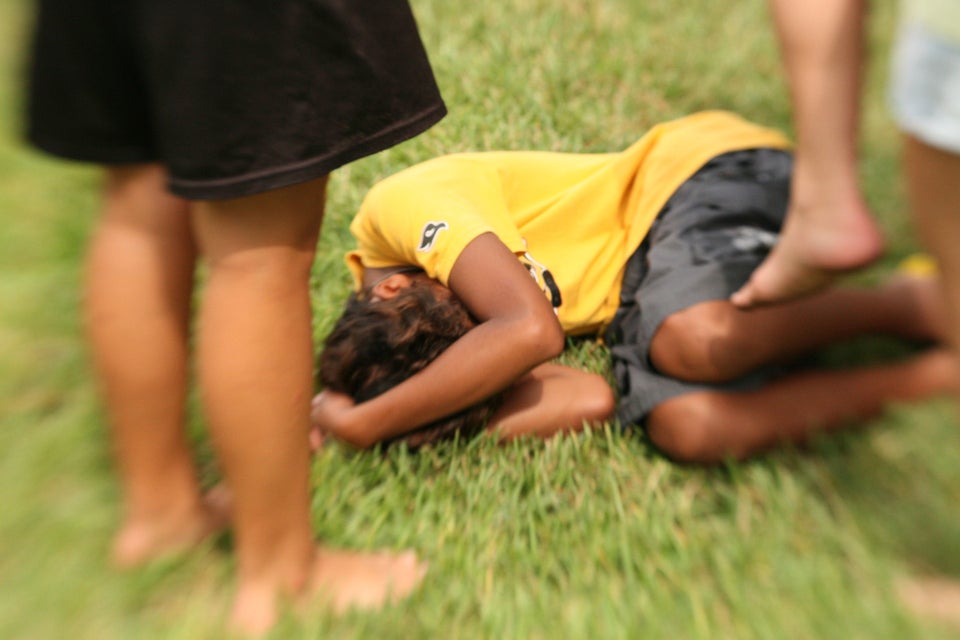 Fighting Racism And Discrimination Everyday
Popular in the Community