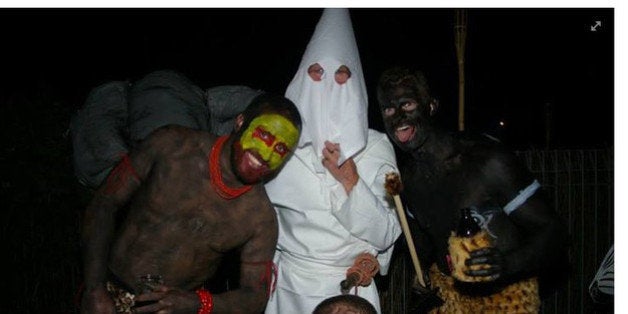 More than four in 10 Americans believe it's acceptable to wear blackface makeup on Halloween, according to a new HuffPost/YouGov poll.
According to the new poll, 43 percent of Americans think it's acceptable for a white person to wear blackface in order to appear as a black person on Halloween, while only 37 percent think it's unacceptable. And respondents were almost equally divided on whether it's acceptable to dress specifically as an ethnic stereotype on Halloween. Forty percent said it's acceptable and 41 percent said it's unacceptable.
Blackface was frequently used in stage and later film productions in the 19th and well into the 20th century for heavily stereotyped portrayals of black characters by both white and black actors.
Among white respondents to the new poll, 46 percent said it's acceptable to wear blackface on Halloween, while 44 percent said it was acceptable to dress as an ethnic stereotype.
Black respondents disagreed. By a 68 percent to 21 percent margin, most said it was unacceptable for a white person to wear blackface to dress up as a black person on Halloween, while by a 76 percent to 17 percent most said it's unacceptable to dress up as a racial or ethnic stereotype.
The poll also found a political divide in Americans' views on blackface. By a 59 percent to 27 percent margin, most Republicans said that they thought wearing black face is acceptable, while by a 53 percent to 30 percent margin, most Democrats said it is unacceptable. A 43 percent to 33 percent plurality of independents said they believed wearing blackface on Halloween is acceptable.
Still, the poll showed signs of progress on the issue. Younger respondents were less likely than older respondents to say that wearing blackface or dressing as a racial or ethnic stereotype is acceptable, with a 41 percent to 31 percent plurality of Americans under 30 saying that blackface is unacceptable.
The HuffPost/YouGov poll was conducted Oct. 29-30 among 1,000 U.S. adults using a sample selected from YouGov's opt-in online panel to match the demographics and other characteristics of the adult U.S. population. Factors considered include age, race, gender, education, employment, income, marital status, number of children, voter registration, time and location of Internet access, interest in politics, religion and church attendance.
The Huffington Post has teamed up with YouGov to conduct daily opinion polls. You can learn more about this project and take part in YouGov's nationally representative opinion polling.
Before You Go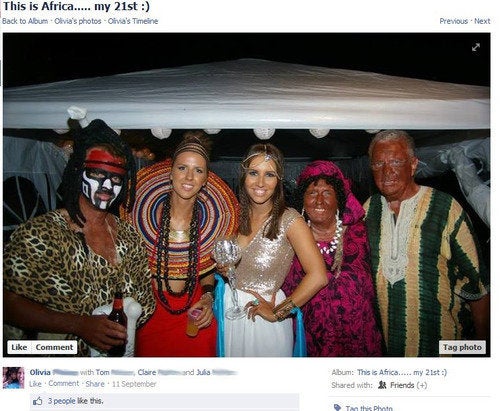 "African" themed 21st birthday photos
Popular in the Community