Speaking to The Hollywood Reporter, Cowperthwaite said, "Of course we want more because change should always be dynamic. But breeding, expanding killer whales into international markets, all these missives once sat at the center of their business model. And they're willing to stop these practices immediately."
She added, "This is paradigm shifting."
In a statement sent to The Huffington Post via email, Cowperthwaite elaborated:
"The fact that they are doing away with it is huge. And they're promising [a] $50 million dollar investment for rehabilitation and rescue. The fact that a multi-billion dollar corporation may lend massive resources to conservation, to the discussion of what it means to be 'humane,' to protecting our oceans etc. could be a tremendous game changer."
Cowperthwaite's documentary explored the story of orca trainer Dawn Brancheau, who was killed by an Orca at SeaWorld named Tilikum in 2010. The film was released in 2013 and helped bring awareness to the devastating realities of what can happen when orcas are kept in captivity.
"Until they stop the breeding and retire their whales into sea sanctuaries we just can't let up," she told THR in a statement. "Nothing else they're doing truly changes anything for the animals."
Other members of Hollywood, such as "Hunger Games" star Sam Clafin and Jason Biggs also reacted positively to the news, sharing their thoughts on the matter on Twitter.
We are proud of contributing to the evolving understanding of one of the world's largest marine mammals. Now we need to respond to the attitudinal change that we helped to create -- which is why SeaWorld is announcing several historic changes. This year we will end all orca breeding programs -- and because SeaWorld hasn't collected an orca from the wild in almost four decades, this will be the last generation of orcas in SeaWorld's care. We are also phasing out our theatrical orca whale shows.

[...]

By offering our guests enjoyable, memorable and educational experiences, SeaWorld will continue to create the constituency for conservation, just as we helped to inspire the changing attitudes that, in turn, inspired our company's changing policies.
Manby also wrote in his piece that the current generation of orcas in SeaWorld's care will be the last, noting: "If we release them into the ocean, they will likely die." As an example, Manby brought up the case of "Free Willy" orca, Keiko, whose release from captivity he called "a failure." It should be noted, though, that people outside the marine park industry, like marine mammal scientist Dr. Naomi Rose, have expressed opposite feelings; Rose worked on the Keiko project.
In response to Manby's comments, Cowperthwaite told The Huffington Post:
"We do hope that we can begin the conversation of retiring the orcas into sea sanctuaries. Most of SeaWorld's whales are unlikely to know how to hunt for their own food. They've been on antibiotics their entire lives and might die if they're not in human care. A killer whale sanctuary gives these animals a massive, cordoned off, ocean cove where they can swim in straight lines, echolocate, experience the natural rhythms of the ocean. They'd still be under human care but can live out the rest of their lives in a healthier and more dignified way."
Note: This article has been updated to include statements we received from Gabriela Cowperthwaite. It also includes more information from Joel Manby's Los Angeles Times piece.
Before You Go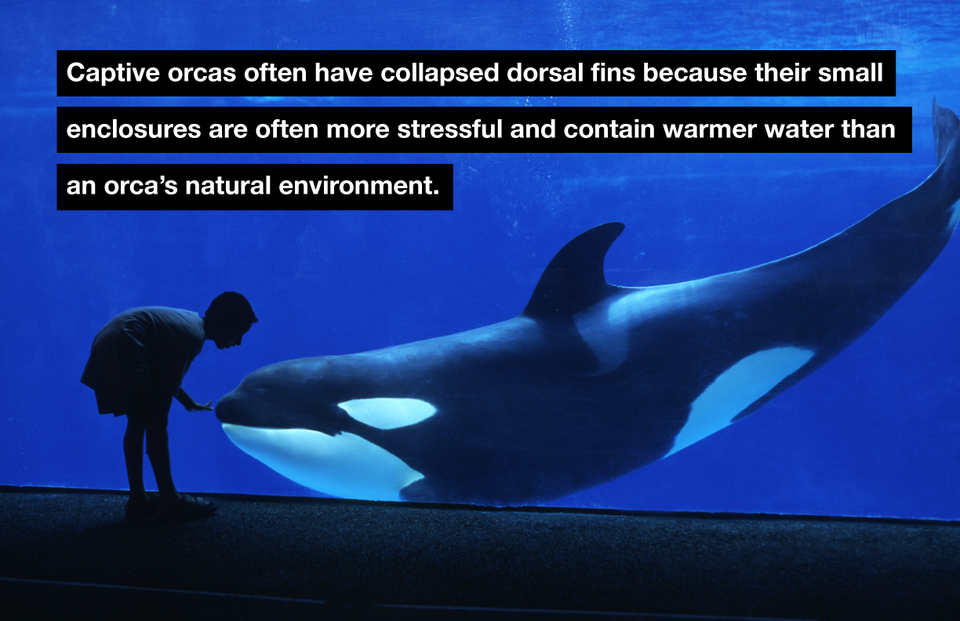 Facts About Orca Whales In Captivity
Popular in the Community