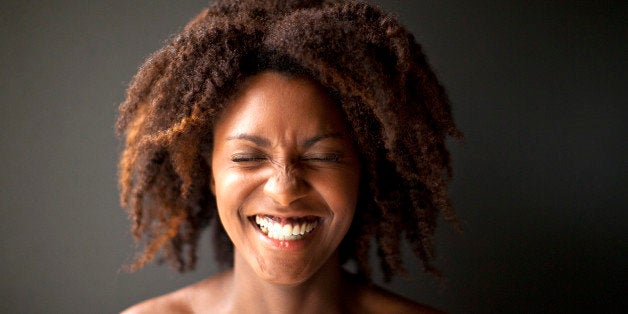 Last week an Elle contributor caused a media stir when she wrote the article, "I Have a Problem with #BlackGirlMagic." When I came across the article on my newsfeed, I knew that I wanted to weigh in on the conversation.
Just a couple of days prior to this article being published, I sat in church and listened to my pastor talk about the power of the tongue. Are we using our tongue to sabotage or to uplift? "We can be damaged, bruised and wounded by words. Words can cripple and stifle," Rev. Mike Walrond said during his sermon. The premise of Dr. Chaver's article surrounded her struggle with MS. The article starts off negatively as she talks about finding ways to cope with her illness, and the thought of being magical has not cured her or helped with the pain. She even ends her argument by suggesting that "Black Girl Magic" implies that black women who are or have been ill, or were raped or killed, were perhaps "not magical enough."
I mention what my pastor said because her negative mind frame about MS and "black girl magic" made me think about the power words can have. Hence why many of us have and need affirmations like "Black Girl Magic" in our lives. Black women are historically perceived to have limits on what they can do, whom they can inspire to be and what they can achieve. I think many of us have been told that we couldn't do something. I know girls who've been told that the only thing that they would be good at is lying on their backs, but they have Master's degree and amazing careers. Even my mom who has lived with severe rheumatoid arthritis since she was in high school, has that magic. It is a chronic crippling illness just like MS. Her hands have limited mobility due to deformity, but she went on to be an all-star regional basketball player in high school and college. She has pain, but she worked for over 25 years in youth development, and not once complained about it. She gets up each morning glowing with "black girl magic" and excited about having another day to live.
Black Girl Magic isn't a complicated thing and never needed to be analyze or be presented as a thesis statement. It really surprised me that there was a debate about it, because I thought we were all on the same page.
Dr. Chavers continued her argument by using Olivia Pope and Annalise Keaton as examples of the "tragic strong black woman" archetype that Black Girl Magic celebrates. Shonda Rhime's characters were created to have a level of complexity that the average person wouldn't be able to identify with, and that's okay because it was created for entertainment purposes. Now for Kerry Washington and Viola Davis, as real women and not the fictional characters that they portray, exude #blackgirlmagic to it's max. Viola is the first black woman to win an Emmy for Best Lead Actress in a Drama. The only thing tragic about it is that it took 67 years!
CaShawn Thompson who is deemed the creator of "Black Girl Magic" told the L.A. Times,
"I say 'magic' because it's something that people don't always understand. Sometimes our accomplishments might seem to come out of thin air, because a lot of times, the only people supporting us are other black women."
"Black Girl Magic" is a simple affirmation used to celebrate black girls everywhere. There is no secret sauce, no superwoman cape nor magic wand that comes with it.
All you have to do is be awesome!
For me Black Girl Magic celebrates black women and their success. You can be a little girl from Manning, SC or Beyoncé and have #blackgirlmagic. The phrase is not limited to age or economic status but provides a positive image of the full spectrum of what makes black women great. I remember when someone told me that I didn't have what it took to make it in New York, but I'm thriving. Words are powerful and not all people can take negative words and use them as motivators. Some people need imagery and others need a movement, and that's why Black Girl Magic is wonderful.
When you see black women/girls exceeding and excelling you have to stamp it with the #blackgirlmagic seal. I don't think I need to name all the #blackgirlmagic moments that have happened in the last year, but there were lots of them. I think collectively we were excited to see these moments celebrated on an international level. Whether it was by having black girls on magazine covers, seeing black girls recognized for their innovations and expertise and having black girls applauded with awards and accolades for breaking barriers, it was all necessary. Black Girl Magic is here to stay!
Calling all HuffPost superfans!
Sign up for membership to become a founding member and help shape HuffPost's next chapter