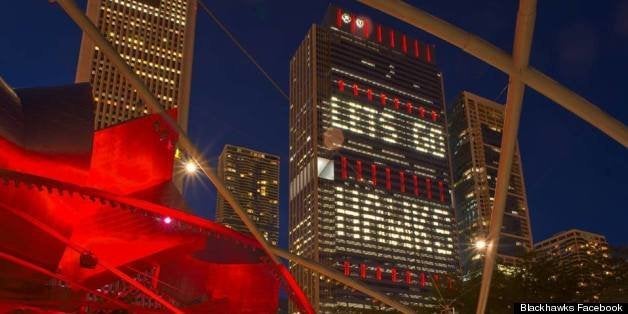 Story continues below slideshow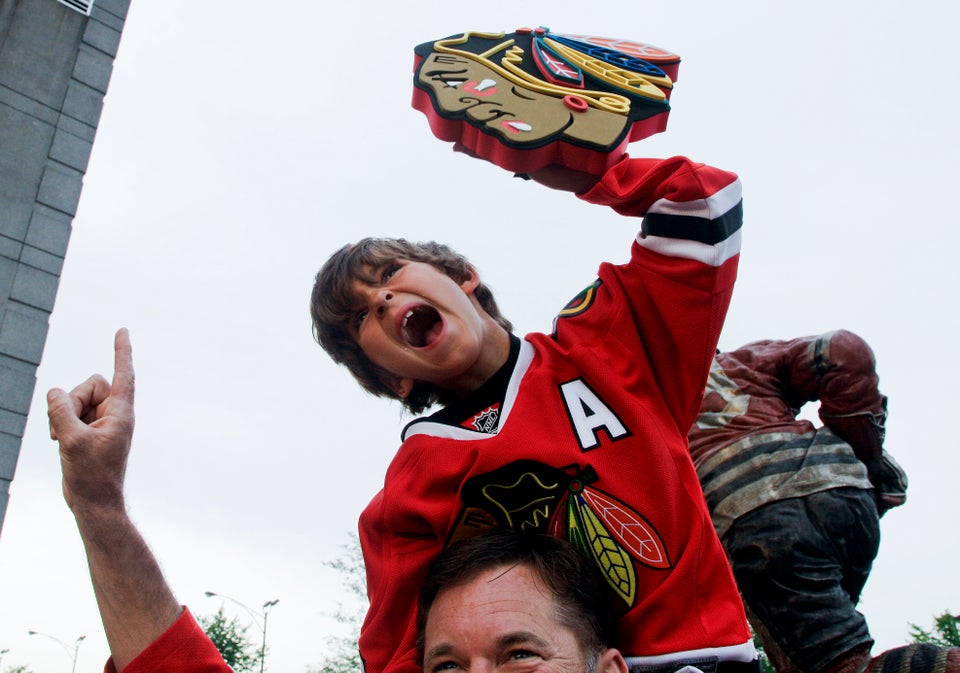 Blackhawks 2013 Quest For The Cup
FANDOM: NOT JUST FOR SENTIENT BEINGS!
Sporting a jersey is one of the most obvious ways to show love for your team of choice, so the the Chinese Guardian Lions outside the Peninsula donned jerseys, as did the Michael Jordan statue outside the "Mad House."
Not even a sculpture resembling an organic life form? That's OK, because Crain's Chicago Business proves even buildings can be hockey fans:
BEING A HAWKS FAN = GOOD POLICY
His former Chief of Staff (aka Chicago's Mayor) Rahm Emanuel is such a big Hawks fan himself he used it as a code name during his days in the Beltway.
Former first lady and Secretary of State Hilary Clinton was in Chicago the day after the big win, and tried to score a few cool points by noting her fandom goes back to her girlhood days in suburban Chicago.
Though Clinton was still "Go, Blackhawks," the former FLOTUS thought the whole thing ran a little long.
"But three overtimes? Really? I can imagine there is a sense of euphoria as well as exhaustion affecting many of our Chicago participants today..."
To relive the highlights without enduring nearly five hours of hocket, check out this amazing time-lapse video from the Tribune of Blackhawks goalie Corey Crawford making saves (and a few goofs) durning the night:
Related
Popular in the Community