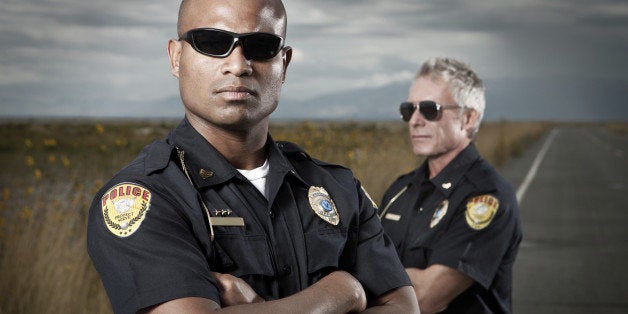 #BlackLivesMatter is a great hashtag, but in fact, they do not matter yet.
There was more outrage over the senseless killing of the lion Cecil in Zimbabwe than law enforcement's latest senseless killing of an African-American.
43-year-old Sam DuBose was stopped on July 19 by Ray Tensing, a University of Cincinnati cop, for failing to have a front license plate on the vehicle he was driving. Tensing was wearing a body camera that captured his encounter with DuBose. The police officer shot DuBose point-blank in the head and killed him.
Tensing, who was charged with murder and released on $1 million bail, stated that DuBose dragged him with his car, and so he shot him. The body camera does not corroborate Tensing's story.

The prosecutor in the case, Joe Deters, said the shooting was "senseless" and "asinine." He added that Tensing "purposely killed" DuBose and that "he felt sorry for the community."
So far this year, police officers have killed 680 people in the United States in 2015, according to a database maintained by The Guardian newspaper. The publication also found that African-Americans killed by the police were twice as likely to be unarmed as whites.
So #BlackLivesDoNotMatter (yet). Ask the families of Freddie Gray, Mike Brown, Trayvon Martin, Tamir Rice, Sandra Bland and, now, Sam DuBose.
Peace, love, compassion, and blessings.
Calling all HuffPost superfans!
Sign up for membership to become a founding member and help shape HuffPost's next chapter