O'Reilly's remarks are no far cry from his often offensive and controversial comments -- but his latest segment left many activists beyond outraged. Among them was #BlackLivesMatter co-founder Patrisse Cullors who joined HuffPost Live on Wednesday to discuss his remarks and express her frustration.
"I watched it and was mortified," Cullors told HuffPost Live Host Marc Lamont Hill. "It's pundits like him that fuel for folks like Dylann Roof to have ammunition."
Cullors shared more of her concerns and said that as outrageous as some of O'Reilly's comments may be, they shouldn't be brushed away.
"On the one hand, we can laugh about it but on the other hand, folks are really watching that and thinking that it's real news," Cullors said.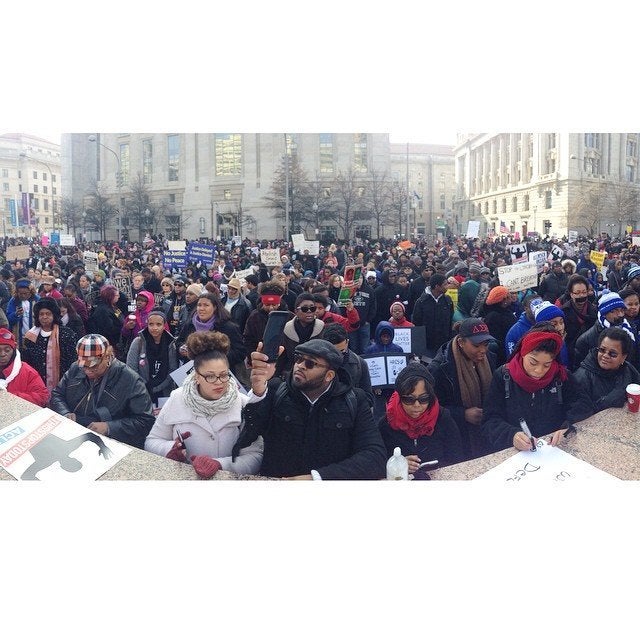 Powerful Black Lives Matter March In Washington
Popular in the Community