#BlackLivesMatter, and #BlackPrisonersMatter too.
That's the message protesters and family members of Samuel Harrell sent to an upstate New York district attorney Thursday. They're demanding that Dutchess County District Attorney Bill Grady bring charges against the 20 or so corrections officers who brutally beat and killed Harrell, a 30-year-old black inmate, earlier this year inside the Fishkill Correctional Facility, a medium-security prison 60 miles north of New York City.
Harrell's widow, Diane Harrell, remembered her husband in a statement Thursday as a man who, although struggling with a mental illness, was a "soft, gentle, human being" who had cared for her two children as his own. While he was "not perfect," she said, he was "someone's husband, someone's father, someone's brother, someone's nephew, someone's uncle, someone's friend."
"Now my husband is gone," Diane continued. She and other family members joined the 50 or so protesters Thursday for a march in Poughkeepsie, New York, to District Attorney Grady's office.
"Sam was murdered by a group of men who used their positions of power in the prison to act out their rage," she said. "I cannot bear the thought of my husband's last few minutes of life. I cannot help but visualize his beaten body. I know he suffered. I know he felt excruciating pain. I cannot help but wonder what his final thoughts were. I imagine he thought about us, his family. Our family and our community are broken and will never be the same. I can only hope Sam is at peace. And I can only pray that the people responsible for Sam's death will be held accountable. I can promise that we will not rest until there is justice for Sam."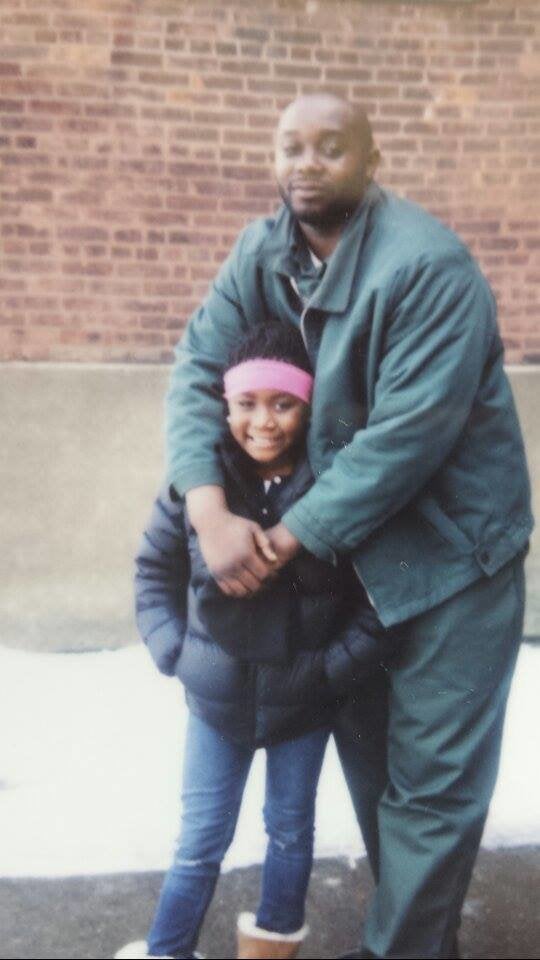 On April 21, Samuel Harrell, who had bipolar disorder, tried to leave the Beacon, New York, prison, even though he had years left on his drug sentence. Shortly after, guards confronted Harrell, threw him to the ground and handcuffed him.
Over a dozen inmate witnesses, in sworn affidavits obtained earlier this month by The New York Times, say at least 20 guards -- known throughout the prison as the "Beat-Up Squad" -- then rushed Harrell, repeatedly kicking and punching him. Some allegedly yelled out racial slurs during the beatdown.
"Like he was a trampoline, they were jumping on him," said inmate Edwin Pearson, who watched the incident from a nearby bathroom.
According to witnesses, Harrell was then tossed or dragged down a staircase. Another inmate, who asked to remain anonymous for fear of retribution from guards, wrote in an affidavit that he saw Harrell lying on the landing of the staircase "bent in an impossible position."
But inmates wrote that Harrell never resisted arrest or spoke back to the officers who were attacking him. An autopsy later revealed that Harrell's cause of death was cardiac arrhythmia "following physical altercation with corrections officers."
His death was ruled a homicide.
The New York State Police and the Department of Corrections and Community Supervision (DOCCS) have completed an investigation into Harrell's death, and Grady said Thursday that his office received the report on Wednesday. He described the document as "voluminous," and said that until his office reviews it, it's "inappropriate" to discuss the matter any further.
In a press release later on Thursday afternoon, Grady also announced that his office and the office of U.S. Attorney Preet Brahara would launch a joint investigation into Harrell's death.
"What is left to investigate?" Margaret Kwateng, a member of the Hudson Valley Black Lives Matter Coalition, which organized Thursday's protest, said in a statement. "It has been four months. The autopsy ruled his death a homicide and there are 19 affidavits and letters documenting the fatal beating. If Bill Grady doesn't press homicide charges, he will not only be condoning the continued terrorizing of current inmates at the hands of a known gang of violent corrections officers, but condoning racist violence in prisons in general."
Protesters Thursday blocked the entrance to Grady's office, wearing signs around their necks bearing the names of the corrections officers. They also wore paper "bloody" hands and reportedly chanted, "Hey, hey. Ho, ho. The 'Beat Up Squad' has got to go!"
Grady said he's aware of Harrell's family's concerns and that this is a "serious case."
"The very nature of this case calls for a full, fair, and objective investigation into not only potential criminal law violations, but Constitutional violations as well," Grady said in a statement announcing his investigation with U.S. Attorney Preet Brahara. "Over the past several days, I have discussed these issues with prosecutors from the office of Preet Brahara, U.S. Attorney for the Southern District of New York. Given the expertise of that office in this area, we have agreed to conduct a joint investigation of this case. We will coordinate and work closely to conduct a thorough investigation of this matter, utilizing the full investigative resources of both the federal and state governments."
The law firm Beldock Levine and Hoffman, which is representing Harrell's family, said it is preparing to soon file a federal lawsuit in the case. The firm also called on New York Gov. Andrew Cuomo (D) to step in.
"Both [the Department of Corrections and Community Supervision] and [the Office of Mental Health] have long been aware of problems with correctional officers using excessive and unnecessary force against inmates in those buildings," the law firm said in a statement. "Had DOCCS or OMH done their jobs, Samuel Harrell would be alive today. We call on Governor Cuomo to appoint a special prosecutor in the death of Samuel Harrell and the ongoing brutality against inmates at Fishkill."
Neither Cuomo nor Schneiderman's office immediately returned a request for comment on the Samuel Harrell case Thursday.
The Correctional Association of New York, an inmate advocacy organization that has a legislative mandate to act as a state prison watchdog, has also called for a federal investigation into the Fishkill facility. The Department of Justice is currently investigating two other New York prisons over charges of excessive force and violence.
"The Correctional Association of NY once again condemns the culture of violence and abuse perpetrated by Department of Corrections and Community Supervision (DOCCS) staff and the attempted cover-up -- this time at Fishkill," the group said in a statement Thursday. "A 2013 [Correctional Association] report on Fishkill documented physical and verbal harassment and provocation by officers assigned to the same building in which Mr. Harrell was being held."
"As [Correctional Association] reports on Attica, Clinton, Greene, Fishkill, and other prisons have long documented, and as revealed by The New York Times' exposes on the brutal beating of George Williams, rampant abuse in the aftermath of the [Clinton Correctional Facility] escape, and killing of Mr. Harrell, the culture of violence, abuse, intimidation, torture, humiliation, and cover-ups is typical, not unique and pervades the entire DOCCS system."
In another statement Thursday, Samuel's sister, Cerissa Harrell, connected her brother's killing to the hundreds of other Americans, most of them black, who have died this year either behind bars or in police custody.
"I pray for those who, like me and my family, have lost a loved one at the hands of the authorities," she said. "No one should have to endure such pain. We will keep fighting until no one else will."
This story has been updated with news that District Attorney Bill Grady is launching a joint investigation into Harrell's death.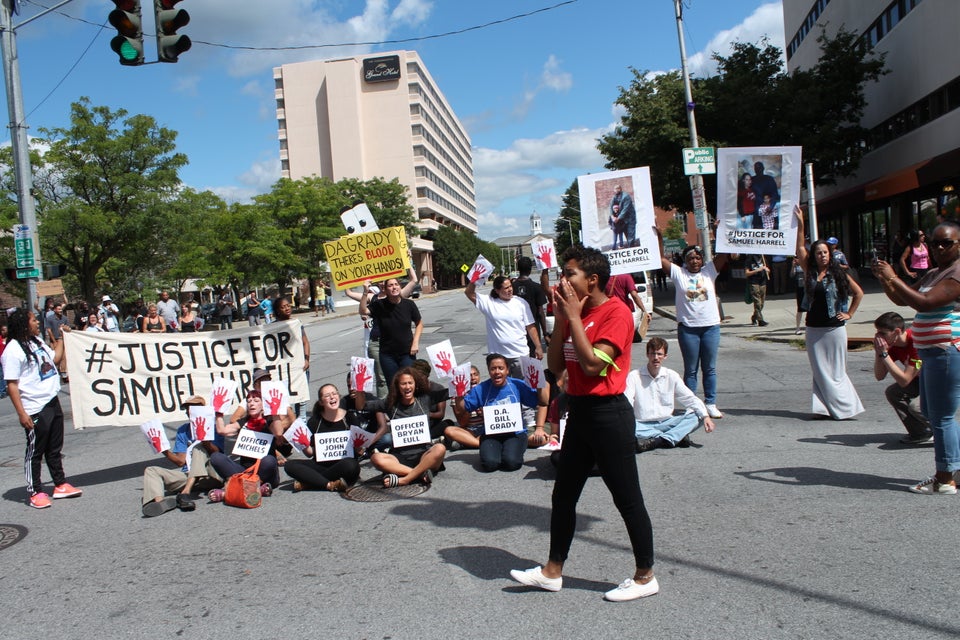 Justice For Prisoner Samuel Harrell