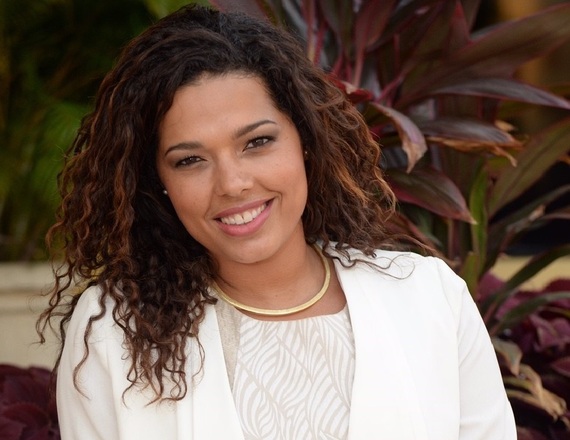 This article was shared in partnership with BMe Community's #BlackMenLove to remind readers of who, what, and how deeply Black Men Love. BMe is a growing network of all races and genders committed to building better communities across the U.S. BMe is supported by the Knight Foundation, Open Society Institute, Heinz Endowments and CBMA. Share this letter and read more at www.BMeCommunity.org. #BlackMenLove #ReachWithUs email: BlackMenLove@BMeCommunity.org.
Dad, I remember the first time I disappointed you. I cried not because I was in trouble, or even because I let you down; I cried because I wasn't sure if I would grow to be the person you expected. I couldn't take breaking your heart. That day you looked at me, told me to dry my tears, and only after I was completely calm, you said, "I'm angry, and I'm going to be angry for some time, but that will pass and I will go back to loving you just as much. That will never change."
I stared ahead and let that sit. You would love me forever. I remember crying again, but this time because I was so happy. And this time you laughed at me with a soft chuckle. You didn't talk to me for three days after that, but somehow I knew you were proving that love is patient in a way that's full of intent. I was 9 years old.
As the firstborn daughter of a black man, love is not something we often talked about, but something I always felt. We hear of unconditional love, but not always of the conditions under which black men show love. More importantly, we often don't discuss how that love shapes us to be the daughters, wives, leaders and entrepreneurs who are bold enough to believe that true strength comes from nurturing the pristine part of your soul and recognizing that same perfection in others.
At 19 years old, I got scolded for dressing too provocatively. I understood why, but I didn't understand the punishment you gave me at the time. You told me that I had a lot to learn before I could see myself as a woman. So to force me to learn it, when you left on business trips, you required me to be "the man of the house." If I wanted to be an adult this was my chance. We agreed that I would carry an added awareness that would encourage me to act on things that seemed out of place, ask questions that required full answers and be ready, at any given moment, to make the right decision so others wouldn't be forced to. I realized that these are some of the ways that you show your love for us. So I would be the (wo)man of the house."
As I am weeks away from my 29th birthday, you remind me each day that women learn a great deal from a man's love: The most courageous act is to think for yourself; real men are in control but never controlling; "What's yours is yours;" fewer things matter; and the heaviest thing to carry is regret.
With all of these moments--at age 9, 19 and soon 29, I can identify the ways you made me feel seen. The times you paced the floor in angst as I got my hair combed, waiting with me for the pain to stop, or when you called just to say you were proud of the work I was doing to show that all people should be seen--I was paying attention. #BlackMenLove
Sarah Bouchereau is the Haitian-born, South Florida-raised Chief of Staff of BMe Community. A University of Miami graduate and former City Year employee, Sarah helps BMe develop strategy, partner with national champions and hire and develop Team BMe.
Calling all HuffPost superfans!
Sign up for membership to become a founding member and help shape HuffPost's next chapter