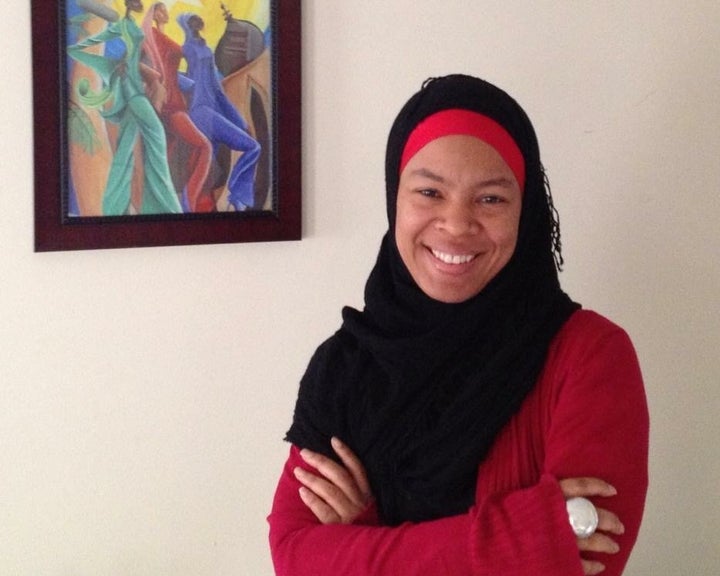 On June 17, a white man entered a Bible study at a black church in Charleston, South Carolina, and shot and killed nine worshippers. It was also the first day of Ramadan, and the tragedy struck a chord with many Muslims.
Ensuing fires at black churches prompted several Muslim American organizations to join forces and raise funds to help the churches rebuild. But it also reminded some African-American Muslims of the racism that exists even within the Muslim community.
Donna Auston, a Rutgers University Ph.D. student and black Muslim activist, initiated the #BlackMuslimRamadan Twitter campaign on Wednesday to illuminate issues of racism among Muslims and celebrate the cultural heritage of African-American Muslims.
"Thinking about the value of black sacred life and black sacred spaces when in this moment they're so heavily under attack made me want to talk about this right now," she told The Huffington Post.
In many ways the American Muslim community is very integrated, said Auston, who converted to Islam from Christianity over 20 years ago. Towns frequently have one main mosque where Muslims of all ethnicities attend prayers. "I've had way more integrated worship experiences [as a Muslim] than I ever did as a Christian," she remarked.
But racism is an ongoing problem. Auston said she's seen families refuse potential marriage partners for their children if the chosen mate is black. In mixed company, non-black Muslims also frequently assume black Muslims to be converts.
"I was born and raised Muslim, however most people do not stop to consider that there are generations of Black Muslims who have resided in the US and grew up in vibrant communities," Kameelah Rashad, a therapist and Muslim chaplain at the University of Pennsylvania, told HuffPost in an email. "The assumption is that all Black Muslims are converts, ignoring the fact that Black Muslims have been pivotal in the establishment of Islam in America for over a century."
America's first Muslims were brought to the country as slaves, in fact, as historian Peter Manseau described in a recent HuffPost blog. Scholars now believe roughly 20 percent of enslaved Africans in the United States were Muslims.
Today, nearly a third of Muslim Americans are black, and Auston says the hashtag is meant to uplift and celebrate their culture.
The bean pie is a prime example of something unique to the culture, and something many on Twitter referenced, she said. It's a sweet dessert made out of navy beans, somewhat resembling a sweet potato pie, that frequently graces the iftar table during Ramadan.
Auston said bean pie demonstrates a "relationship to particular types of food linked to African American culture" which "is now very much a quintessential marker of black American Muslim culture."
From Mohammad Ali to Malcolm X to Q-Tip, black Muslims have played an integral role in American culture -- and that is something Auston hopes the larger Muslim community will increasingly honor.
"In the U.S. the black Muslim tradition is very American," she reflected. "You wont find it anywhere else in the world."
Related
Popular in the Community