 A new poll on the Trayvon Martin case found that blacks and whites have starkly different views about the role race has played in the story.
According to a USA Today/Gallup poll, nearly three-quarters of African Americans said they thought that George Zimmerman would have been arrested if Trayvon was white, while about a third of whites agreed. More than half of the white people polled said that race was no factor in the case.
Martin, 17, was shot and killed by a self-appointed neighborhood watch member as he returned to the home of his father's fiancé on Feb. 26 in Sanford, Fla. George Zimmerman, the man who admitted to killing him, called the police and told them that Martin looked suspicious prior to the shooting, and said that he shot Martin in self-defense after an altercation. Zimmerman has not been arrested or charged in the killing, a fact that has outraged protesters around the country. Martin was black. Zimmerman's father is white and his mother is Peruvian.
Gallup also found that the blacks were more likely to have an opinion on Zimmerman's guilt. Seventy-two percent of blacks say Zimmerman is definitely or probably guilty of a crime, while only one percent say he is not. Nonblacks also said that they think Zimmerman is guilty by 32 percent to 7 percent, but well over half of nonblacks say Zimmerman's guilt is unclear from the available evidence.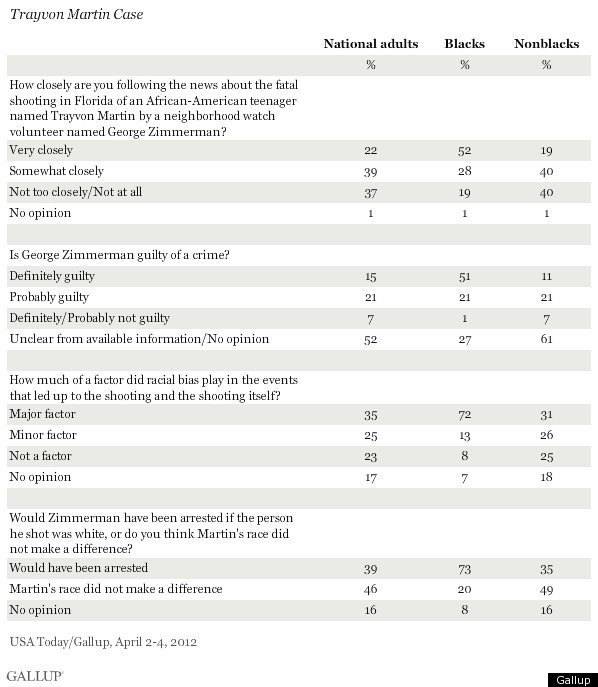 Gallup compared the racial split in the Martin story to that found during the Simpson trial. A 1995 poll found that 80 percent of blacks said the jury that found Simpson not guilt of murder made the correct decision, but only 42 percent of whites dd.
"Whatever happens, however, it is clear that the case struck a highly responsive chord with blacks across the country, and that blacks' immediate judgments are that this represents still another example of a racially biased criminal justice system," Gallup's Frank Newport wrote.

Before You Go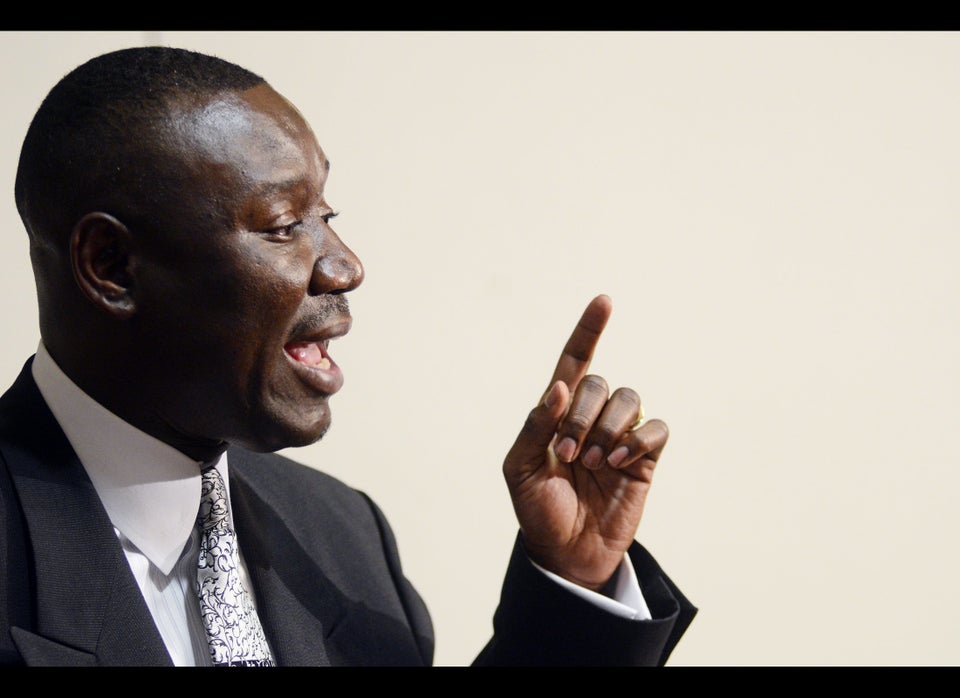 Trayvon Martin Photos
Popular in the Community