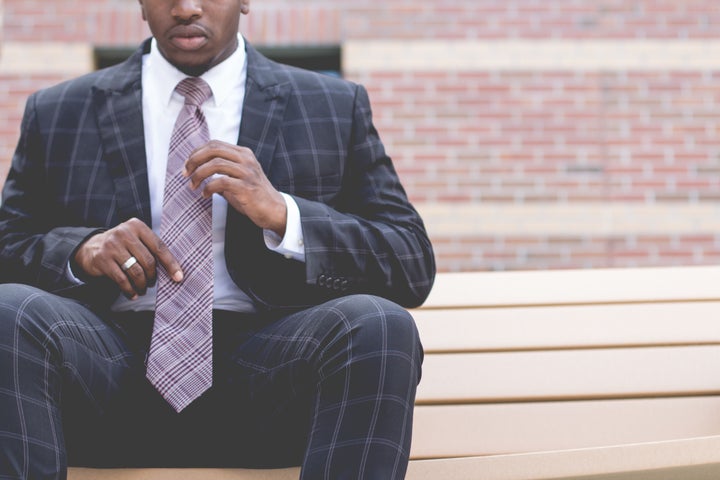 In 2015, NerdWallet conducted a study based on US Census Bureau Statistics Data, analyzing entrepreneurial activity in the black community for 107 US metropolitan areas (those with populations over 100,000). Based on that study, a ranking of the best 10 metropolitan areas for black entrepreneurship was provided.
Using the same methodology and, for the most part, the same databases, Blacktech Week has taken a new look at those metropolitan areas, to see whether the same level of attractiveness for black entrepreneurs still holds. We also looked at how those same cities ranked on Kauffman Foundation's 2017 Index for Startup Activity, to showcase how black entrepreneurs actually fare in cities ranked on the Kauffman list. The ranking is based on a total of 7 metrics measuring the economic environment and the success of black-owned businesses in each metropolitan area.
Results show that Southeastern states have a higher concentration of black businesses, with Georgia, Louisiana and Alabama each having two metropolitan areas among the top ten areas with higher percentages of black businesses in relation to the total businesses.
How different is the 2017 top ten ranking in relation to the ranking of 2015? Not much, the ten top metropolitan areas remained the same, although some changes in rank took place (the most notable change was Atlanta losing the leading spot and Memphis, TN emerging as the new leader).
Best metropolitan areas for black owned companies in 2017
1. Memphis, Tennessee (2015 rank: 3)
Memphis dethroned Atlanta as the best metro area for black owned business. With an average annual revenue almost equal to that of Atlanta, Memphis has a lower unemployment rate (the lowest among the top 10), lower cost of living index, and higher percentage of black owned businesses (2nd nationwide). The city has its own Black Business Association and has a powerful cultural life, with recent growth in showbiz, manifested in a significant number of major motion pictures filmed in the area and bio science and manufacturing.
2. Montgomery, Alabama (2015 rank: 2)
Keeping its second ranking, Montgomery has the highest percentage of black businesses nationwide. Among organizations that provide support for black-owned businesses are the Alabama State Black Chamber of Commerce and the Montgomery's Chamber of Commerce Minority Business Development Task Force.
3. Atlanta-Sandy-Springs-Marietta, Georgia (2015 rank: 1)
While no longer holding the #1 spot for the greatest metro area for black businesses, Atlanta remains a powerful enclave for black entrepreneurs. Among the top 10, it has the highest number of businesses per 100 habitants, with almost 10. Black business owners have the support of the Atlanta Metropolitan Black Chamber of Commerce. The cost of living index has incremented slightly in the last 2 years (from 93.6 to 95.6), but unemployment has decreased (from 6% to 4.5%). According to the Kauffman Index (which measures entrepreneurial activity and growth at the national, state and metropolitan levels), Atlanta had a 0.43% rate of startup activity in 2016, meaning that in a given month 430 adults out of 100,000 habitants became entrepreneurs. Also, the opportunity share of new entrepreneurs (that is, the percentage of new entrepreneurs that became so out of spotting an opportunity rather than by necessity) was at 75.49%, that is, of every 4 new entrepreneurs, 3 of them took their chances because they saw a market opportunity rather than out of necessity (for instance, because they were unemployed).
4. Washington, D.C.-Arlington-Alexandria, Virginia (2015 rank: 4)
The nation's capital has the highest median annual income for black residents for all the metro areas ($ 40,297). At the same time, Washington metro area is the 1st nationwide, according to the Kauffman Index, in terms of business growth, which represents the growth of startups in terms of number of employees over the last 5 years. Some of the institutions that support black entrepreneurs are the National Black Chamber of Commerce, the Northern Virginia Black Chamber of Commerce and BizLaunch, an entrepreneurship program. I3 recently opened at Howard University which is DC's first community space dedicated to Inclusive Innovation and startup incubation.
5. Savannah, Georgia (2015 rank: 6)
The coastal city has a significant industrial and economic activity. Besides the Port, manufacturing, military and tourism are important economic drivers for black business owners in the city. It is also an important black cultural hub, with a significant Jazz musical heritage.
6. Baton Rouge, Louisiana (2015 rank: 7)
Cost of living index in Baton Rouge increased from 91.3 to 96.1, but so did median annual income for black residents (from $18,047 to $23,136). The city has an important petrochemical industry, with the 4th largest refinery in the US and 10th largest in the world. It has a strong mix of cultures, forming the basis of the city motto: "Authentic Louisiana at every turn".
7. Durham, North Carolina (2015 rank: 5)
Durham has the 3rd highest average annual revenue for black owned business, among the top 10 areas presented in this study. It has a strong start-up culture, with several accelerators, co-working spaces, and entrepreneurial convening places. The cost of living index has increased in the last 2 years, though the unemployment rate has significantly decreased from 6.1% to 3.8%.
8. Baltimore-Towson, Maryland (2015 rank: 8)
Baltimore keeps its rank among the top 10. The Baltimore Office of Sustainability offers support for black entrepreneurs, having different programs specially tailored for different context, for instance, one targeted at black moms and dads who wish to launch a startup. Unemployment in the city has been declining, although an important number of manufacturing jobs have been lost in the last years. On the other hand, the Kauffman Index for Main Street Entrepreneurship, which focuses on small business, shows a large increase in the survival rate of small business in the last years (the percentage of small business created 5 years before which were still operating).
9. Miami-Ft. Lauderdale-Pompano Beach, Florida (2015 rank: 10)
Despite the state having some of the lowest wages in the nation, the metro area has experimented the best of 3 worlds in the last 2 years: median annual income for black residents has increased significantly (from $16,091 to $23,309), cost of living index has decreased (from 112.6 to 106), and unemployment has also decreased (from 5.7% to 4.2%). Besides this, the Kauffman Index puts Miami at the 1st place nationwide in startup activity; in particular, it has a rate of new entrepreneurs of 0.56% (tied for greatest in the nation with Los Angeles metro area) and a very high opportunity share of 81.09%, so that of every 5 new entrepreneurs, 4 of them took their chances out of spotting an opportunity rather than experiencing a necessity.
10. Richmond, Virginia (2015 rank: 9)
Finally, Richmond keeps its place among the top 10 best metro areas in US for black-owned businesses. It has the 2nd highest average annual revenues for black-owned business among the top 10 list, only behind Washington. The Jackson Ward neighborhood is commonly referred as "the birthplace of Black capitalism" and is considered the second "Black Wall Street", after the Greenwood district in Tulsa, Oklahoma.
About the author: Blacktech Week is a week long summit committed to dramatically shift the way Black communities engage and create value within the innovation sector, we focus on drawing resources, training, networks, funding, national convenings and inclusive policies into the Black community to build an asset and talent filled space where innovation can thrive. For more information visit www.Blacktechweek.com
Support HuffPost
The Stakes Have Never Been Higher
Related
Popular in the Community