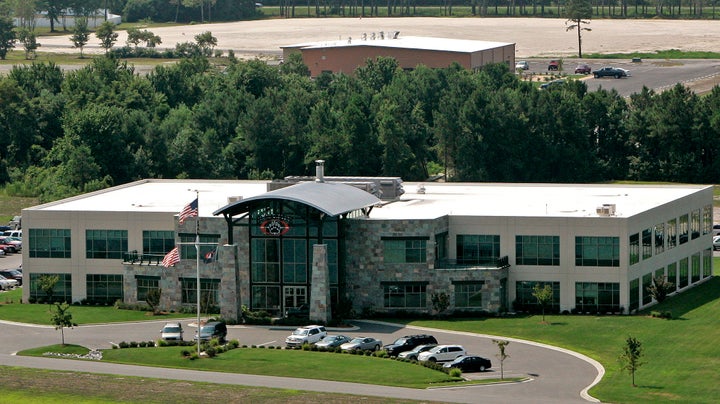 An infamous company is attempting a complete brand makeover -- again.
Blackwater changed its name to Xe in 2009, ostensibly to distance itself from its dark past -- five of its employees were indicted for charges related to a 2007 shooting in Iraq that killed 17 unarmed Iraqi civilians, according to Time.
"We want to reflect the changes we made in the company," Wright told WaPo.
The company was sold in 2010 and brought on a host of new leaders in 2011, including former Attorney General John Ashcroft and Suzanne Folsom, the former regulatory compliance officer at another disgraced company, AIG. As Wired notes, the new team features people who have experience in crisis management.
At the time of its first name change, spokeswoman Anne Tyrrell then admitted that the Iraq controversies had played some role in the decision to changes names. "It's not a direct result of a loss of contract [in Iraq], but certainly that is an aspect of our work that we feel we were defined by," she then said, according to the Guardian.
But Blackwater/Xe/Academi isn't the first company to change its name in an effort to distance itself from past troubles. The tobacco giant formerly known as Philip Morris changed its name to the Altria Group in 2003 on the same day it was cleared of responsibility in a smoking-related death, according to Time. In 1997, ValuJet changed its name to AirTran about a year after a Florida crash on the carrier left 110 people dead.
CORRECTION: An earlier version of this post misspelled Suzanne Folsom's name.
Related
Popular in the Community