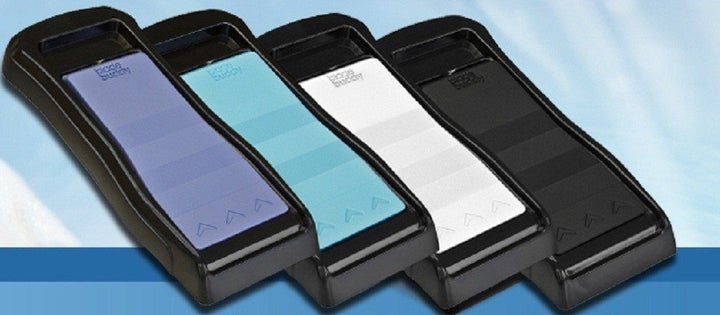 Created by Peruvian engineer and inventor Celso Martell, the RBS Shaving product is designed to extend the life of razor blades by restoring them to their original sharpness. Consumers can save money, eliminate irritation caused by dull blades and reduce the amount of plastic waste produced by razor consumption. While it may seem problematic to market a groundbreaking, non-disposable shaving tool, the company is simultaneously launching a highly informative social media campaign via Facebook, Twitter and YouTube to build interest in the brand.
"The product was initially invented to find a way for consumers to save money and not have to spend this inordinate amount of money on shaving," said Brad Romoff, president of RBS Shaving LLC. "We're not looking to get a group of dedicated consumers who will buy our product and stick with us every three months and come back and buy another Blade Buddy. We basically got to tell the story to one person at a time, and get each person to adopt and have them tell their network of friends."
"He just couldn't understand, after a hundred years since Gillette first launched their business of reusable blades, how there has never been anyone who has been able to develop a product that could make these razor blades last longer than they were lasting," he said. "It just didn't make any sense to him as an engineer, given the properties of the materials that go into constructing razor blades. He just felt that there was a missing link."
The Blade Buddy extends the life of a razor blade by uncurling its cutting edge, straightening the blade as it's drawn over a pad of silicon rubber with specially etched diagonal grooves; although, as Romoff notes, Blade Buddy won't preserve a razor blade forever (the results are similar to bending a wire hanger back and forth).
But Romoff also believes that, having assisted Martell in commercializing his invention over the past two years, there is an opportunity for leveraging the technology to other products, like ice skates.
His years in Montreal as a marketing executive for Gillette have given Romoff enough insight to appreciate just how revolutionary Martell's technology could be. According to a 2003 Time report, disposable razors account for about 70 percent of the wet-shave market in volume, but represent only 30 percent of the value. The entry of a product like the Blade Buddy (listed at $19.99) into the competitive market could have a radical effect similar to how iTunes impacted the music business over the years.

"Comparing us to an iTunes or any tremendous success over the last number of years, it's very hard to gauge," he said. "Because any company launching a product, expecting that they're going to get penetration 50, 60 and 70 percent of the market buying their product, that's very lofty. But we're really hoping to go out there and make a nice presentation to people who are interested in the story, which is a product that will change the way you look at shaving."
"We really genuinely feel that we're offering tremendous value for a $20 product," Romoff adds. "We're not trying to get consumers to continually buy products that they don't need to buy. We want them to buy just one product and be very happy with it. Save money, help a little bit with the environment, and enjoy the ritual of shaving day after day after day -- with the same razor blade."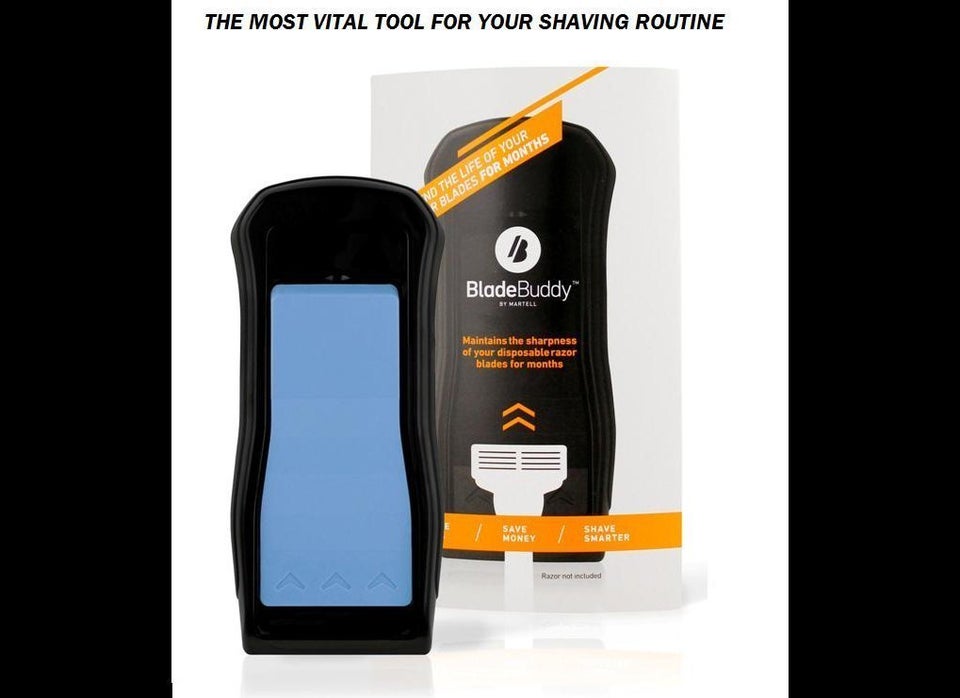 Blade Buddy Photos
Popular in the Community