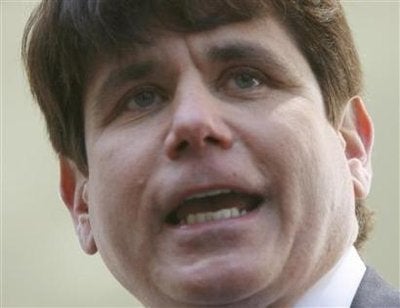 Today I posted the following on my own blog and realized that if I am serious I had better get it up on Huff. It is still a long shot. No one in the MSM has picked up the idea. But I think anyone considering it would regard it as an apt solution to the Senate Appointment part of the Blago saga. Here's the post:
Everything has played out as anyone could have seen. People have been treating the Blago situation with a wing and a prayer, not with tough Illinois political savvy.
This is the last time I will post my unheeded suggestion. Blago should appoint Diane Nash to fill the seat that is now empty.
Diane Nash is a pillar of the civil rights movement who happens to be a blue ribbon Chicago citizen who is certainly more qualified than Caroline Kennedy to be a US Senator.
Since I have written about this twice already, to no particular response, let me at least offer another reason, Here's an account of Diane's receiving a Freedom Award in October and receiving the praise of Al Gore.
Maybe this post should go direct to Blago.
Blago, I do not know if you have a prayer of getting through this but I do know the resolution of the underlying crisis. You should consider appointing Diane Nash and enter into negotiations to allow you to do so. No quid pro quos. I will guarantee you that your effort will
1. Give pause to the people who say you should have no appointive power.
2. Win plaudits from media and stop the mouths of those who think you have not one disinterested bone on your body.
3. Fill the Senate seat with a person whose qualifications place her in a rarified league that I will not even bother to fill out, because she surpasses them all.

Other Diane Nash References
I am reminded that one fly in the ointment might be the statement Harry Reid made some time back that he would work to quash any Blago appointment. To which I respond that Harry Reid would last for about a minute if he tried to turn down the legal appointment of Ms. Nash. In politics all things are possible when things are like they are now. So why is it not happening?
Popular in the Community