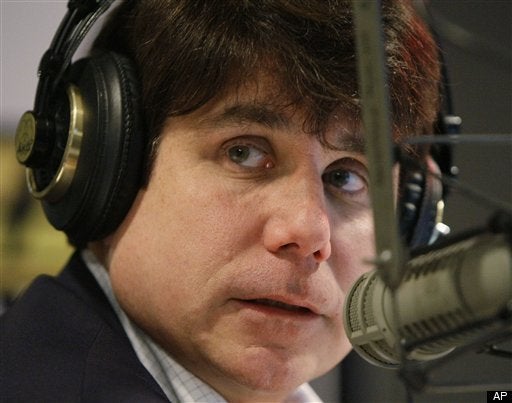 Jury selection in the trial of former Illinois Gov. Rod Blagojevich is slated to begin Thursday, and while he is on trial, his radio career will be put on hold.
Officials with WLS-AM are putting Blagojevich's Sunday radio show on hold until after his federal corruption trial, ABC Chicago reports.
The station announced the hiatus during Blago's Wednesday appearance on the "Don Wade and Roma Morning Show." (Listen to the interview with Rod here.)
"Out of respect for the legal process, WLS radio is putting the Rod Blagojevich Show on 'hiatus' effective immediately," Operations Director Drew Hayes wrote in a statement read by Wade and Roma. "After the trial has concluded, we will review the status of the program."
"One of the things I'm going to miss during this hiatus are my callers," Blagojevich said on the show. "I want to express how grateful I am...I can't wait to see them when this is all over."
"For a year and a half I've been lied about by the government prosecutors," Blagojevich said. "It's a very sinister thing they're doing."
Blagojevich, who is accused of trying to sell President Obama's former senate seat, said he is looking forward to his trial, adding that "the truth will now come out."