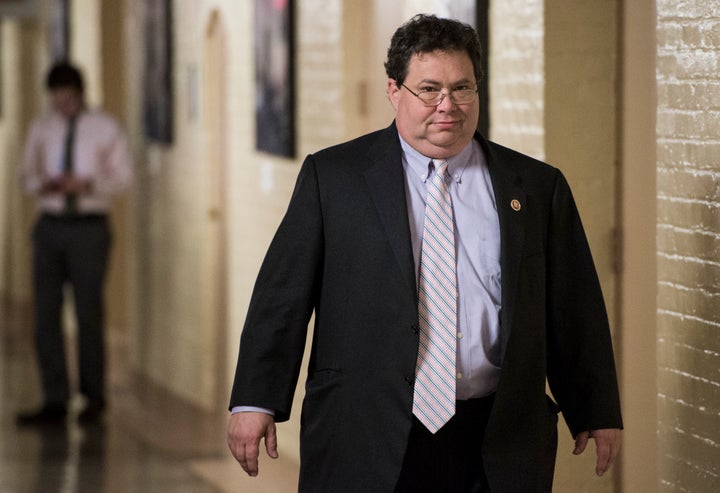 WASHINGTON ― Disgraced former Rep. Blake Farenthold (R-Texas) may have been hired illegally at his new job at a Texas port authority, and a local newspaper on Monday filed a lawsuit that could result in his being ejected.
Farenthold, who abruptly resigned from Congress last month while under investigation for sexual harassment, announced last week that he landed a gig as a lobbyist for the Calhoun Port Authority in Port Lavaca, Texas.
The problem is that the local government entity did not give public notice that it was hiring Farenthold or that it was creating a job for him that pays $160,000 a year. Under the Texas Open Meetings Act, public entities must give notice of actions being taken at upcoming meetings and allow for public comment. The port did give notice of its May 9 meeting, after which Farenthold was hired, but it used vague language about personnel matters.
"They didn't even talk about the fact that they were hiring a lobbyist, much less that it was Blake Farenthold," said Joe Larsen, a Houston-based attorney who serves on the board of directors for the Freedom of Information Foundation of Texas. "Specificity has to match the level of public interest."
The Victoria Advocate, a local Texas newspaper, filed a lawsuit with the Calhoun County district court on Monday arguing that the port violated state law and demanding that the law be upheld.
If the newspaper prevails, Farenthold will be out of a job. The port could always rehire him, but it would first have to hold a public meeting letting anyone in the community weigh in.
"He is an ex-congressman, with the history he has, and his position is unprecedented," said John Griffin, a lawyer representing the newspaper. "Those details are of high public importance."
Here is a copy of the complaint:
Farenthold did not immediately respond to a request for comment.
A request for comment from the port authority's attorneys was not returned. They have asked the Texas attorney general for an opinion on whether Farenthold's hiring was illegal, though that process could take up to a year, and the attorney general's opinion won't matter if the court rules in favor of the paper.
Chris Cobler, the editor of the Victoria Advocate, wrote an editorial on Sunday laying out the paper's reasoning for taking legal action. He emphasized that the lawsuit isn't about whether the port should or shouldn't have hired Farenthold, but about open government.
"This is about reminding our elected officials that they work for the public," Cobler told HuffPost.
But it is a mystery why the port authority brought on Farenthold. His job is to lobby Congress, where he has burned bridges with his former colleagues. Not only did he get sued for sexual harassment by a former aide, but he never paid back $84,000 in taxpayer money he used to settle that lawsuit ― even after publicly vowing in December to repay it immediately. Lawmakers in both parties have been badgering him for months to pay it back, including House Speaker Paul Ryan (R-Wis.), to no avail.
The port authority's board of directors is meeting Thursday to decide what to do about Farenthold's job, according to a public notice issued Monday.
Griffin, who said he personally knows all the board members, couldn't say why they hired him in the first place. But he proposed a relatively easy way for the port authority to move past the mess that has come with Farenthold.
"They could discharge him," Griffin said. "If they decide he reneged on his commitment to repay taxpayers for a settlement in a case against him and that his brand name clearly has been tarnished, that would give the port good grounds to let him go."
He added, "But that's a question of wisdom, not legality."
Before You Go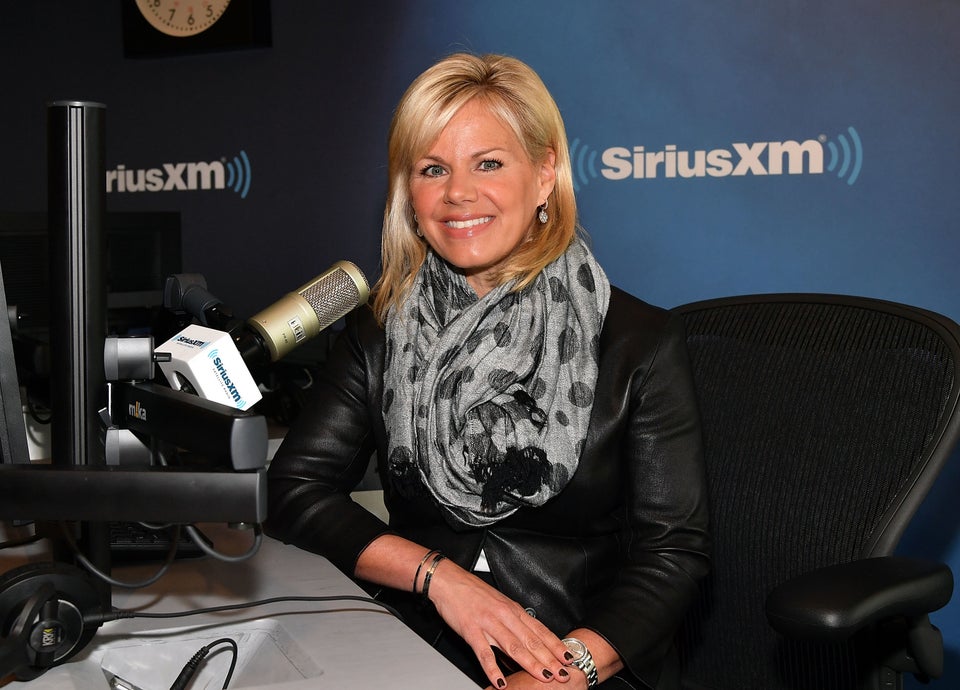 Women Who Have Accused Roger Ailes Of Sexual Harassment
Popular in the Community