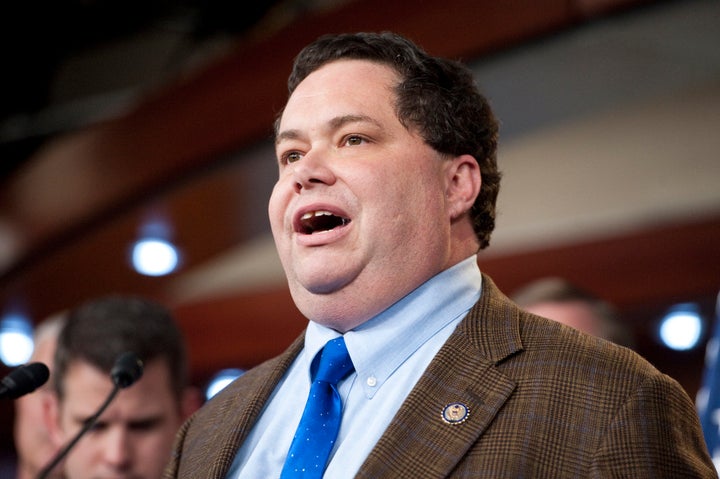 Farenthold announced Monday on a Corpus Christi radio show that he landed a new gig at the Calhoun Port Authority in Port Lavaca, Texas, as reported by Caller Times. He is now the port's full-time legislative liaison, and his job responsibilities include increasing the port's visibility with federal lawmakers and the Trump administration. Port Lavaca sits on the Texas coast some 70 miles northeast of Corpus Christi.
"I'm starting a new job today that has an hour-and-a-half commute," Farenthold said on 1360 KKTX-AM's "Lago in the Morning." "You're going to have me listening and calling in a whole lot now."
It is generally illegal for a former member of Congress to immediately become a lobbyist, but there are exceptions for those lobbying for state or local government agencies.
Caller Times reports that Farenthold's annual salary will be $160,000. That's roughly double the amount he spent in taxpayer money to settle a 2014 sexual harassment lawsuit brought against him by his former aide Lauren Greene.
Greene alleged in legal documents that the Texas congressman had told another aide that Greene could "show her nipples whenever she wanted to" and that he had "wet dreams" about her. She described Farenthold as often being drunk and flirtatious at work, complaining of a sexless marriage, and telling her a story about a female lobbyist who propositioned him for "a threesome."
Farenthold spent $84,000 in taxpayer funds to quietly settle that lawsuit. When the news broke this past December, he vowed to quickly pay the money back but never did. By April, with the House Ethics Committee close to wrapping up a probe into more office misconduct, he quit Congress.
The good news for the ex-lawmaker is that he can now repay taxpayers for the settlement and still have $76,000 left of his salary. Not bad!*
Randy Boyd, the chairman of the six-member board that oversees the Calhoun Port Authority, did not return a request for comment on why Farenthold was a good hire. Charles Hausmann, the director of the Calhoun Port Authority, did not immediately respond to a request for comment.
Popular in the Community