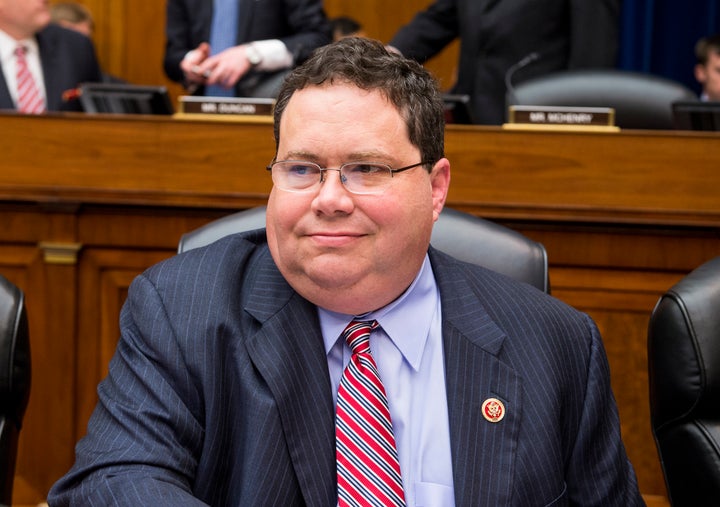 WASHINGTON ― House lawmakers celebrated themselves this week for passing a bill that cracks down on sexual harassers in Congress. But they have an alleged harasser in their midst who is trying to quietly slip by: Rep. Blake Farenthold (R-Texas).
Farenthold spent $84,000 in taxpayer money to settle a sexual harassment lawsuit by a former female aide three years ago. Details of this settlement weren't public until early December 2017, at which point the congressman said he would retire at the end of 2018 and would immediately repay the money to the Treasury Department. He never sent the check.
By late January, his office said he was "waiting to see what changes the House makes to the Congressional Accountability Act before repaying the funds." On Tuesday, the House passed a bill to strengthen that law, which provides workplace protections in Capitol Hill offices. But now his office says he's waiting to see if the Senate passes the bill, if the president signs it, and if this theoretical new law will inspire him to pay up.
"He is waiting on the advice of counsel to see what final bill is enacted," Bob Haueter, Farenthold's chief of staff, told HuffPost on Wednesday. "Once the final bill is done and the law is changed and is complete and he can see that, he will make a determination of how he proceeds."
By all appearances, this is a case of a GOP congressman ridiculously moving the goalposts to avoid paying back tens of thousands of dollars before he leaves at the end of the year. The House bill has no bearing on Farenthold's situation ― it is not retroactive ― and there is nothing to prevent him from cutting a check today.
HuffPost asked if Farenthold would repay the $84,000 after he leaves office, in the event the president does not sign a law this year relating to Congress' sexual harassment policies.
"I guess we'll have to look at that, how it occurs," said Haueter. "At this point in time, right now, he's expecting Congress to act."
It's a wonder that Farenthold is still in Congress at all. Several of his colleagues have recently resigned in disgrace amid allegations of sexual misconduct. At a time when the #MeToo movement is driving powerful, high-profile sexual harassers out of their jobs, it's hard to imagine someone in the private sector not being punished for the kind of behavior Farenthold has been accused of.
His former spokeswoman Lauren Greene said in legal documents that Farenthold told another aide that Greene could "show her nipples whenever she wanted to" and that he had "sexual fantasies" and "wet dreams" about her. She describes the congressman as often being drunk and flirtatious at work, complaining of a sexless marriage and telling her a story about a female lobbyist propositioning him for "a threesome."
Two other Farenthold aides complained in 2016 of a toxic work environment. One described staffers talking about male lobbyists sending them pictures of their genitals and other staffers making lewd comments "about female reporters' breast size."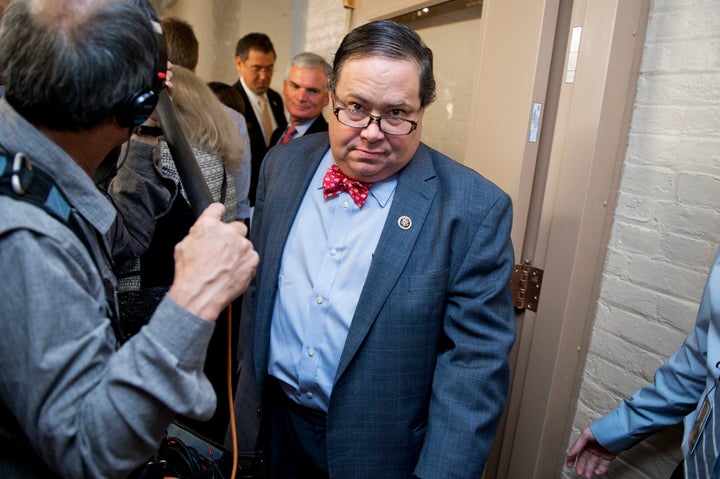 "I've done nothing wrong," Farenthold has said. He points to a 2015 finding by the independent Office of Congressional Ethics that there was "not substantial reason" to believe he had violated House rules. But the House Ethics Committee disagreed and began its own investigation in September 2015. The committee has been looking into his behavior ever since, beset by delays because key witnesses wouldn't come forward.
That changed in December 2017, when Greene agreed to cooperate. The ethics committee announced a new investigative subcommittee to look into whether Farenthold sexually harassed other members of his staff, used official money for campaign purposes, and lied or omitted details in previous testimony to the committee. It's not clear how long this investigation will take or whether it will be done before Farenthold retires.
In the meantime, Republican leaders appear fine with Farenthold keeping his job ― and his taxpayer-funded salary ― for the rest of the year. That leaves GOP lawmakers in the awkward position of having to defend Farenthold through the midterm elections. It's already creating problems for his colleagues trying to tout their newfound zero-tolerance policy for sexual harassment on Capitol Hill.
"Today is a great day for America," Rep. Gregg Harper (R-Miss.) beamed at a Tuesday press event after the House passed his bill to require lawmakers to personally pay for any sexual harassment settlements. "This is the greatest place I believe that anybody could ever work, whether you're a member or a staffer. ... We want to ensure that that protection is here for everybody."
Nearly all of the reporters' questions were about Farenthold.
"The legislation that we passed, unfortunately, is not retroactive," Harper said. "It's up to each individual member that might have been in that situation to determine whether they will or won't [repay the government]."
Asked if it sat right with him that a Republican colleague hadn't paid back sexual harassment settlement money, Harper said only, "He said he was going to pay it back. When will he do that? I don't know."
"Blake Farenthold has to be, I think, cajoled, embarrassed, pressured by all of us to pay the money back."
Rep. Jackie Speier (D-Calif.), a leading voice in the push to crack down on sexual harassment on Capitol Hill, said part of the reason that Farenthold is seemingly getting away with bad behavior is that the House Ethics Committee needs to be reformed, too.
"It's not a place where you send difficult, thorny member issues," she said.
But another problem is that House Speaker Paul Ryan (R-Wis.) hasn't demanded that Farenthold repay the $84,000 immediately or compelled him to resign.
"They have the ability to force it," Speier said of GOP leadership. "Blake Farenthold has to be, I think, cajoled, embarrassed, pressured by all of us to pay the money back. We had a situation on the Democratic side, we pressured members to resign, and they did."
Ryan spokeswoman AshLee Strong said the speaker has pressed Farenthold to repay the money.
"Rep. Farenthold told the speaker he would be paying the settlement back, and we have since repeatedly stated he should pay it back," Strong said.
Chalk it up to Ryan not being firm enough with a member of his caucus or to Farenthold simply not caring. Whatever the reason for the inaction, some lawmakers say Farenthold's behavior is eroding the dignity of the House itself.
"It undermines the integrity of our institution," said Rep. Jamie Raskin (D-Md.). "Why should taxpayers be paying for anyone's sexual misconduct? He said he would repay it at the end of the week in December? That's a hell of a long week."
Before You Go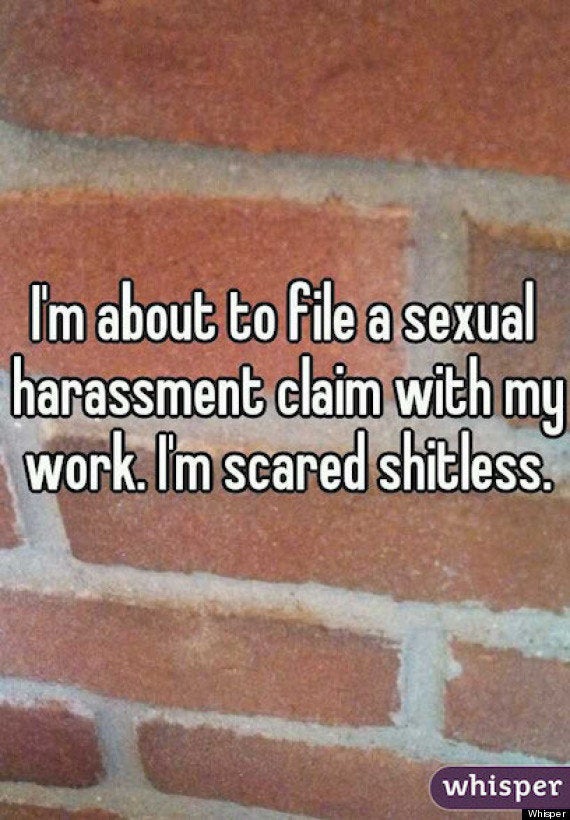 Women Who Reported Sexual Harassment
Popular in the Community