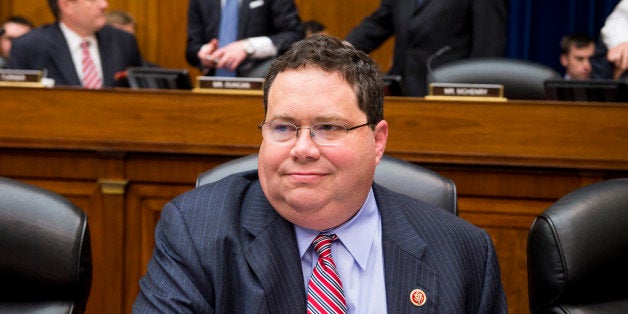 A former aide to Rep. Blake Farenthold (R-Texas) has filed a lawsuit alleging the congressman created a hostile work environment and sexually harassed her.
Lauren Greene, Farenthold's former communications director, claimed in a complaint filed last week that the congressman made inappropriate, sexually related comments to her. Greene says that when she told Farenthold's executive assistant in January that she thought her boss was awkward around her, the executive assistant said Farenthold had confessed he had "sexual fantasies" and "wet dreams" about Greene.
A few weeks later, Farenthold offered Greene a promotion to communications director. Greene claims the congressman continued to act awkwardly and "made comments designed to gauge whether Plaintiff was interested in a sexual relationship."
"On one specific occasion, Farenthold told Greene that she had something on her skirt and that he hoped his comment wouldn't be taken for sexual harassment. A reasonable person would infer that Farenthold was joking that she had semen on her skirt," the lawsuit says.
The suit alleges Farenthold told his executive assistant that Greene could show her nipples whenever she wanted after Bob Haueter, his chief of staff, reprimanded her for wearing a shirt that was too revealing. According to the suit, Haueter was the only other person in the office who knew about the congressman's fantasies toward Greene.
Greene also claims Haueter regularly embarrassed her in staff meetings and got angry when she requested help from other staff members to help with grueling meetings with "approximately 75-100 media outlets" over a two-day period.
When Greene complained to Farenthold about Haueter's treatment of her in June, the congressman told her Haueter was "known to be condescending toward women," the suit says. Greene claims Farenthold encouraged her to stick up for herself, but did nothing to address Haueter's behavior. According to the suit, Greene was fired less than a month after she met with Farenthold. The lawsuit says she was fired for complaining about the hostile work environment.
Leslie Alderman, Greene's lawyer, declined to comment on the lawsuit.
Farenthold spokesman Kurt Bardella declined to respond to the accusations. He issued a statement to HuffPost:
As is the case with any pending legal situation, the Congressman cannot comment on the specifics of the complaint, however, it goes without saying that both the Congressman and the members of his staff who are included in this complaint have a very different view of the allegations than Ms. Greene. For the record, the Office did not and does not discriminate based on sex or any other unlawful factor. The Congressman is eager to respond to Ms. Greene's allegations through the appropriate legal process and is confident that once all of the facts are revealed, he will be cleared of any wrongdoing.
Farenthold, 53, is married with two children. He was embroiled in a controversy in 2010 while campaigning for his seat when photographs appeared on the Internet showing him in duck-themed pajamas out on the town with scantily clad women.
Before You Go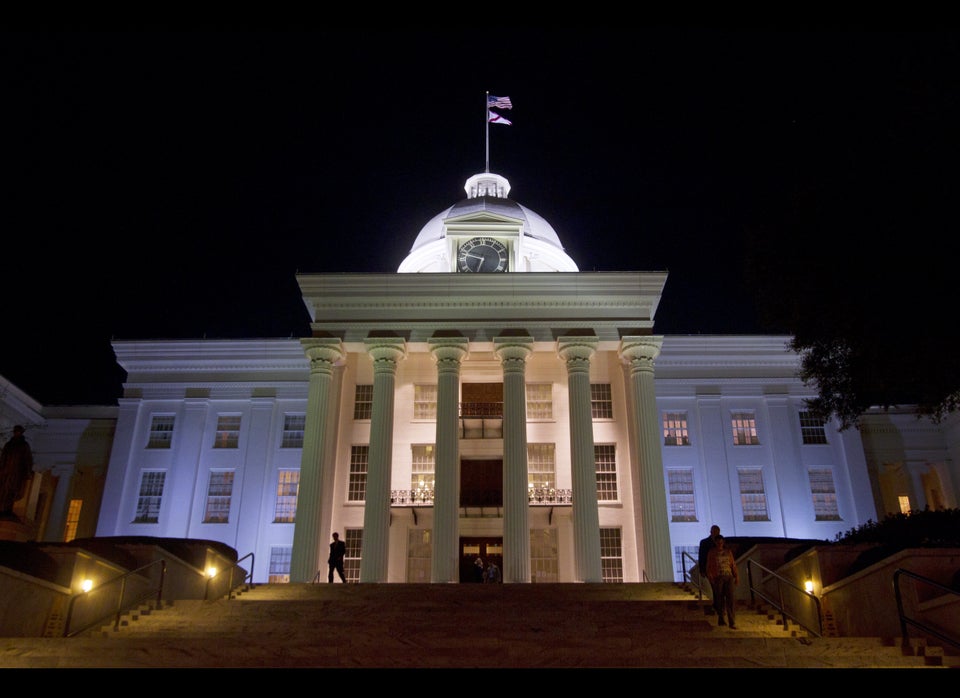 U.S. State Capitol Buildings
Popular in the Community