Blake Lively promoted her new movie 'Green Lantern' with costars Ryan Reynolds and Peter Sarsgaard at Comic Con on Saturday. Fans camped out overnight to see a clip from the movie, according to the AP (full story below the photos).
PHOTOS: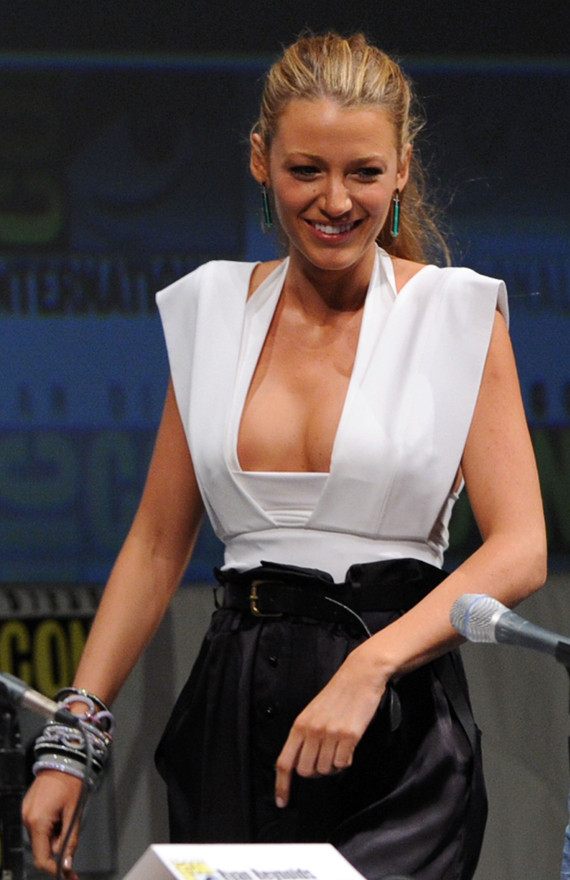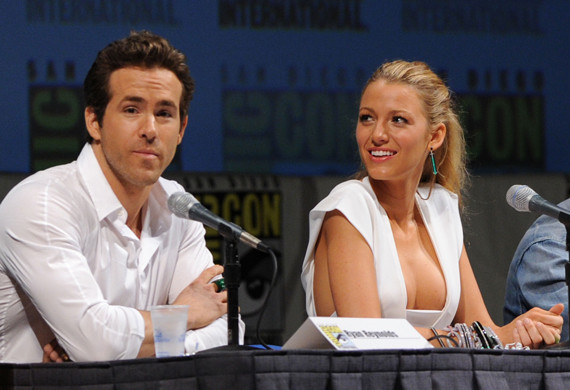 SAN DIEGO (AP) - Ryan Reynolds says he took the title role in "Green Lantern" to play a hero that can "throw a punch, tell a joke and kiss a girl."
The actor, along with castmates Blake Lively, Peter Sarsgaard and Mark Strong and director Martin Campbell, presented a clip from the film at Comic-Con Saturday for some 6,000 ecstatic fans, many of whom camped out overnight for a chance to see the presentation.
Campbell says the 3-D movie blends realistic action with humor and an otherworldly trip to the planet Oa, home of the Green Lanterns. He added that while the hero's costume is "a work in progress," his cinematic story is set: He is joined by his fellow Green Lanterns for a face-off against Parallax, whom Reynolds describes as "the physical manifestation of fear in our movie."
The clip showed Reynolds as Hal Jordan, who, after a fight with street thugs, takes the Green Lantern oath and uses his new powers to blow them away. Reynolds recited the oath for the Comic-Con crowd, which rewarded him with cheers.
The cast seemed to embrace the Comic-Con energy, and revealed which characters they'd dress up with if they could walk the convention floor. Reynolds would go as a Wookie because he likes to "be cute and dangerous." Lively would dress as Harry Potter and Sarsgaard would go as Captain America. Strong said he'd dress as his "Green Lantern" character, Sinestro.
DC Comics chief Geoff Johns hinted that other Green Lantern films, and a Justice League movie, could follow: "The success of 'Green Lantern' will lead the charge for everything DC does."
"Green Lantern" opens in June.
Popular in the Community